There are some restaurant marketing ideas that you must consider when creating the best WordPress menu theme. The whole process of gaining your customers starts at your menu, so it's crucial to make it look as good as possible.
A glance at the menu: the first impression of your restaurant
Do you realize how many customers leave the restaurant website just because they don't like the menu? They look into it, they get confused, and they leave – it's mainly because they want to eat, not read an elaborate description of every meal in a WordPress menu plugin.
Keep it simple and put on your menu only those things that your customers want to know about.
Take your menu to a whole new level
Take some of the restaurant marketing ideas and make them real: you can make a great first impression by putting your menu in a best WordPress menu theme with the UpMenu system – not only because it's convenient for customers but also because this online food ordering system makes sure food looks very tempting!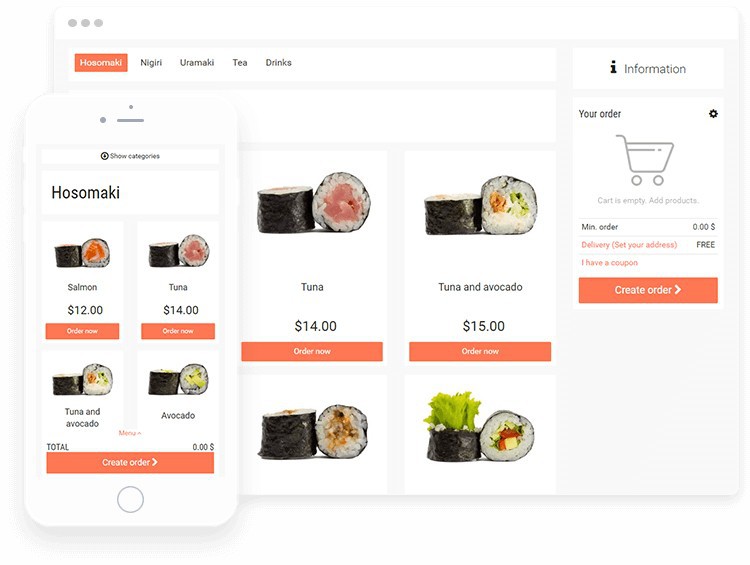 Make up your mind
Mixing and matching things is fun when it comes to a make-your-own-salad stand, but not with the entire menu. Be consistent – if you want to serve burgers, make it all about American food. The best WordPress menu theme can be easily adapted to any type of kitchen you choose. Otherwise, it's highly unprofessional and shows a lack of resourcefulness.
What your customers won't eat; allergens and preferences
Nowadays people's diets are very varied. Some of your customers can't eat meat, some of them won't eat dairy. There are those who are allergic to gluten or nuts. As they order a meal, they should know exactly what it contains.
An UpMenu theme will allow you to mark these dishes on the restaurant website with the corresponding attributes in the online food ordering system.
Editing the best WordPress menu template
The Best WordPress menu template must be simple to edit. Otherwise, online ordering will be cumbersome to use. Take advantage of the UpMenu online food ordering system, which allows you to make changes to the menu and customize the WordPress menu plugin at any time. All changes will immediately be seen by your customers on the restaurant website. You save time and money.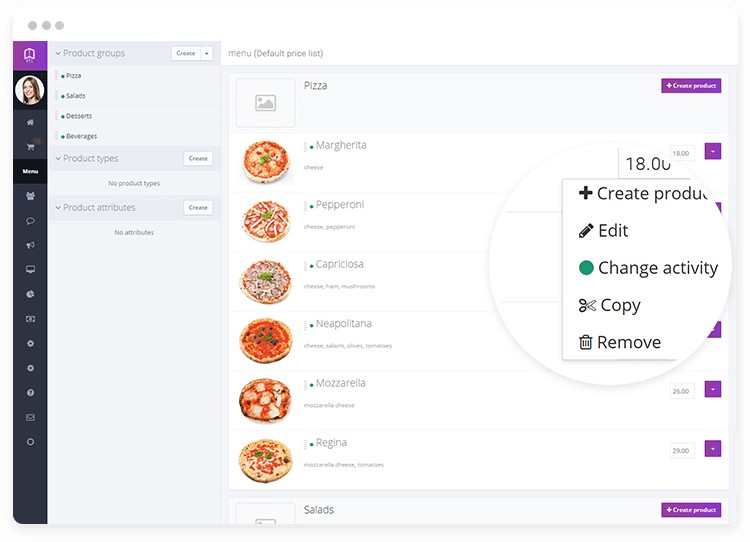 Intuitive WordPress menu plugin for your clients
When choosing the best WordPress theme menu, don't just design it. It is very important that it's intuitive. A simple design will bring you more conversions online ordering. Use the UpMenu WordPress menu plugin, which is set up so that customers can find the menu quickly on the restaurant website and order food. More food deliveries mean more profit for you.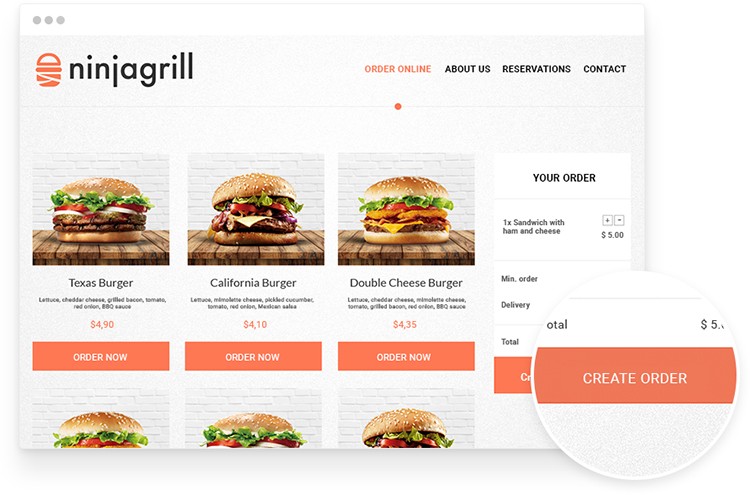 Examples best menu themes from UpMenu
See some great examples of menu plugins that you can easily run on your restaurant website.
UpRestaurant menu
Autumn Cafe menu
Express Pizza Italy menu
Sushi Bar menu
Summary
As you can see, some restaurant marketing ideas are worth fulfilling. Use our tips to choose the best WordPress menu theme. Creating a good menu is the very first step towards winning your customers – you don't win them as they walk through the door of your restaurant, you win them at the moment when they finish their meals with smiles on their faces.