Why do you need an online ordering system for takeaway? It is commonly known that orders from a website only work if the food is delivered straight to the customer's door. Meanwhile, in the world where more and more is handled online, an investment in an online ordering system for takeaway may bring huge benefits to a restaurant!
A takeaway ordering system will make it possible for your customers to both order products and pick them up. Due to the inclusion of an active menu on the website or by launching a dedicated mobile application, customers will place orders online instead of calling. This will enable you to save your time and the time of your personnel.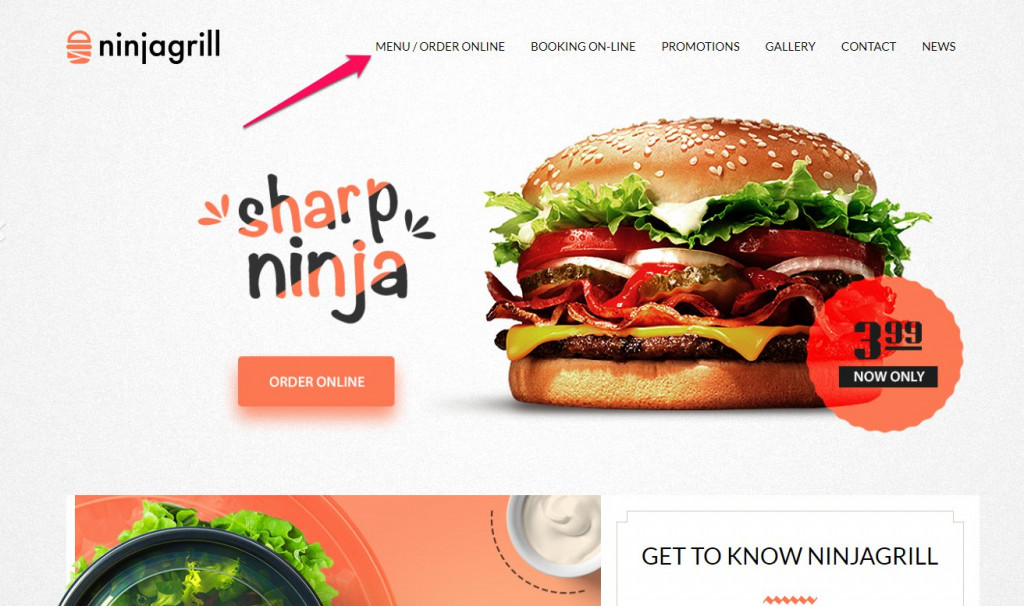 You will also gain access to new marketing features which will contribute to increasing your orders and building loyalty among your customers, such as:
Your own database of customers with consents for marketing communication
Module for sending SMS, email. and push campaigns
Possibility to create loyalty programs
Launch marketing automation
Use of a comprehensive promotion module.
How does it work?
Imagine that someone, (let's call him Jack), just finished work, is angry with the boss and is on his way home feeling hungry. Jack doesn't really know what he craves so he decides to order the usual and calls his favorite restaurant.
Burgeros Restaurant, how may I help you?
Two hamburgers and fries to go, please.
Sure, anything else?
No.
Your order will be ready for pick up in 20 minutes. Thanks.
Jack picks the order on his way and eats it at home. Nothing extraordinary. However, if the owner of the Burgeros Restaurant launched UpMenu, Jack could place the order through a mobile application or website.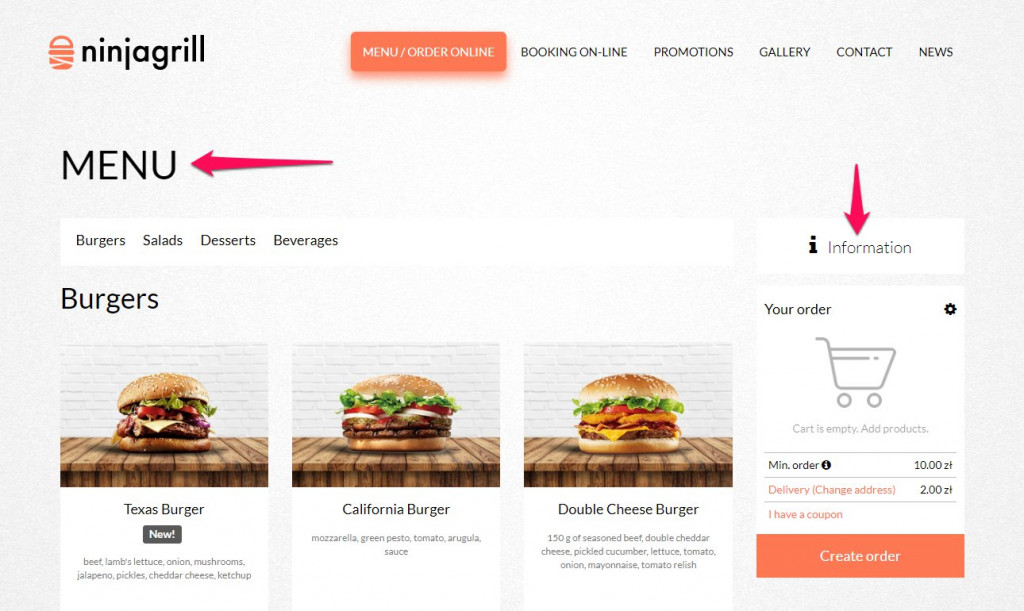 He could see the entire menu. Maybe he would choose something else with his order? The owner could additionally set recommendations for select products in the system or an additional promotion, increasing Jack's order value in this way.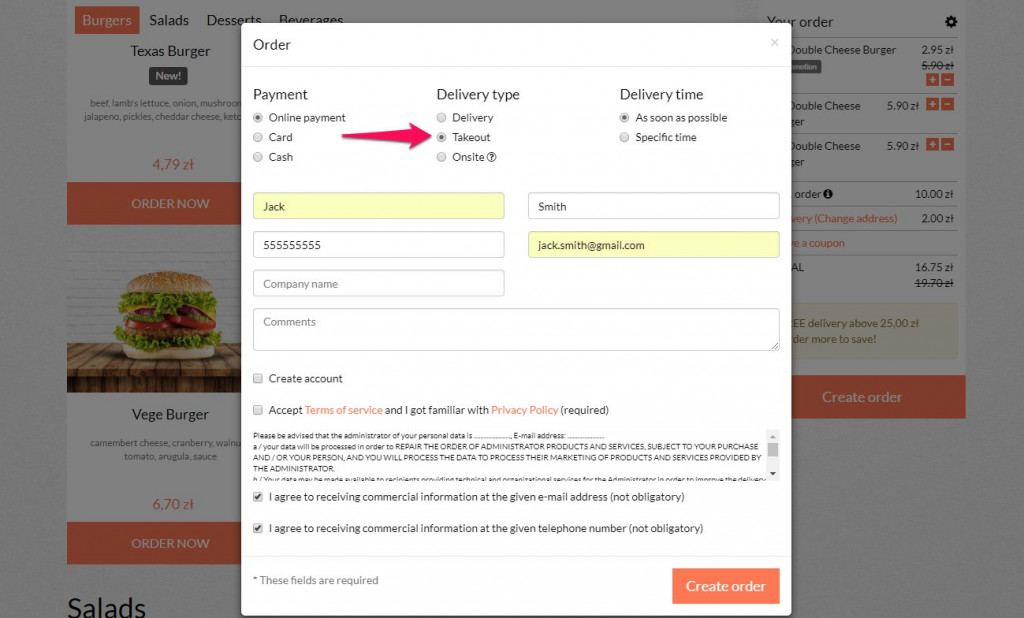 What benefits are offered by the online ordering system for takeaway?
When you start using UpMenu, you will mainly increase the number and value of orders. Customers appreciate that they do not have to wait for an available telephone line at your restaurant, while at the same time your staff will save precious minutes used for taking such orders.
Thanks to additional new marketing functions, you will increase sales as well as your profits, and also build a brand for your restaurant on the internet while increasing customer loyalty. Read more about the advantages of the online food ordering system.
Contact us and launch your own online ordering system for takeaway! Start making money online through sales of take-out orders, be closer to your customers and get ahead of your competition!
Frequently asked questions
What is an online ordering system for takeaway?
The online ordering system for takeaway is a software solution that lets your customer place orders through a website or mobile application.

The integrated system collects customer orders and forwards them to connected order taking apps or desktop computers, making order handling quicker, easier and cheaper.
How do online ordering systems for takeaway work?
The online ordering system for takeaway utilizes software implemented on a restaurant website to create an interactive menu. Orders made through the website are instantly transferred to recipient devices.

When an order is confirmed, a message containing pick-up time is sent to a customer. The whole process is streamlined to limit time and money cost of operation.