Does everyone recommend that you should add regular posts on the Facebook page of your restaurant? But nobody tells you what should be published, right? Restaurant online marketing requires that a Facebook page is updated at least three times a week. Check our restaurant facebook post ideas.
1. Tell your guests about your dishes
Restaurant Facebook post ideas regarding your menu should be the primary focus of your publication on Facebook. Nevertheless, you should avoid publishing the same post from the menu every day. Online marketing requires that you publish only top-quality content.
Prepare good photos of your dishes and publish them once or twice a week. If you want to find out more about photographing food, read this article:
Professional food photography on your own
Once you include a link to your online ordering page, your profits will increase!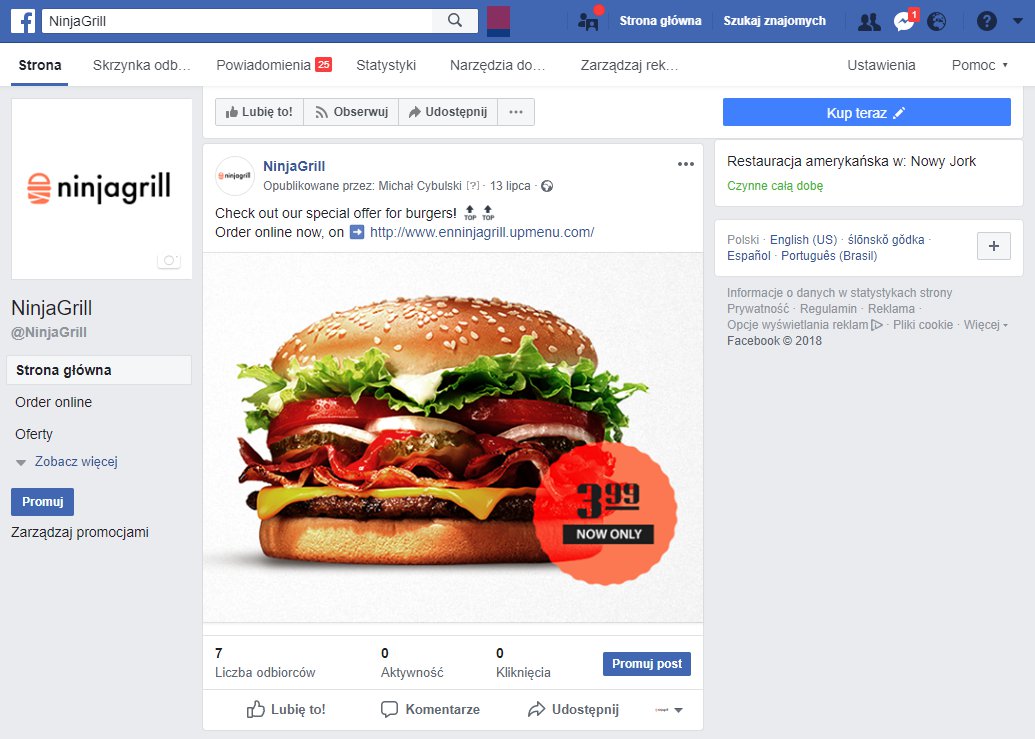 2. Restaurant Facebook post idea – Show your restaurant
Do this before anyone visits you to see what atmosphere you can offer your guests during their meal. On your social media channels, when looking for restaurant Facebook post ideas, present the interior, tables, and other details of your restaurant once or twice a week. Make sure the image reflects the actual ambiance.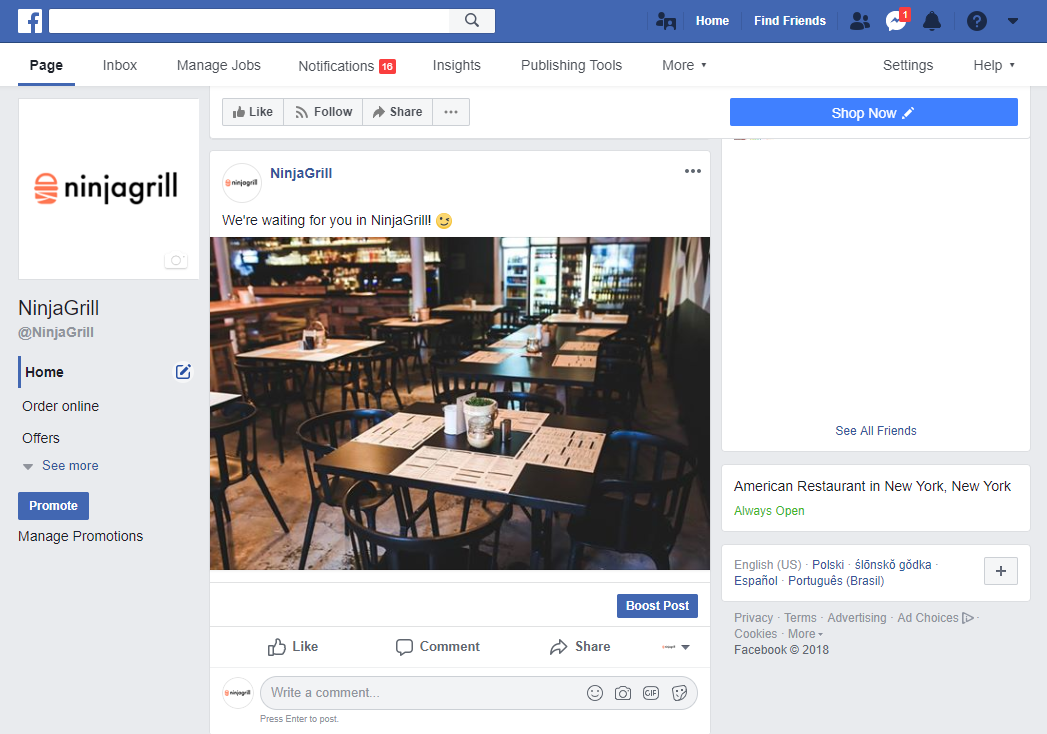 3. Introduce your team to the customers
Restaurant facebook post ideas loves people! Photos of your team can create content that will generate the most likes and comments. Tag your employees and you will increase the post's reach; it will be displayed on the timelines of their friends.
Advertising of restaurants through team photos is always a great way to show the human face of a business. Similarly to the first two categories, such content should be published once or twice a week. We have now covered the most important subjects of posts on your restaurant's Facebook page.
4. Show your chefs in action! – one of great restaurant facebook post ideas
Managing a restaurant requires transparency in illustrating how meals are prepared. When it comes to online marketing, you have to take into account content that will present the conditions in which your chefs prepare meals.
Share photos and videos on Facebook showing your chefs and waiters or waitresses during work. Keep in mind that the kitchen and all equipment must be perfectly clean in the photos. Otherwise, you may face a lot of criticism. It's one of the best restaurant facebook post ideas.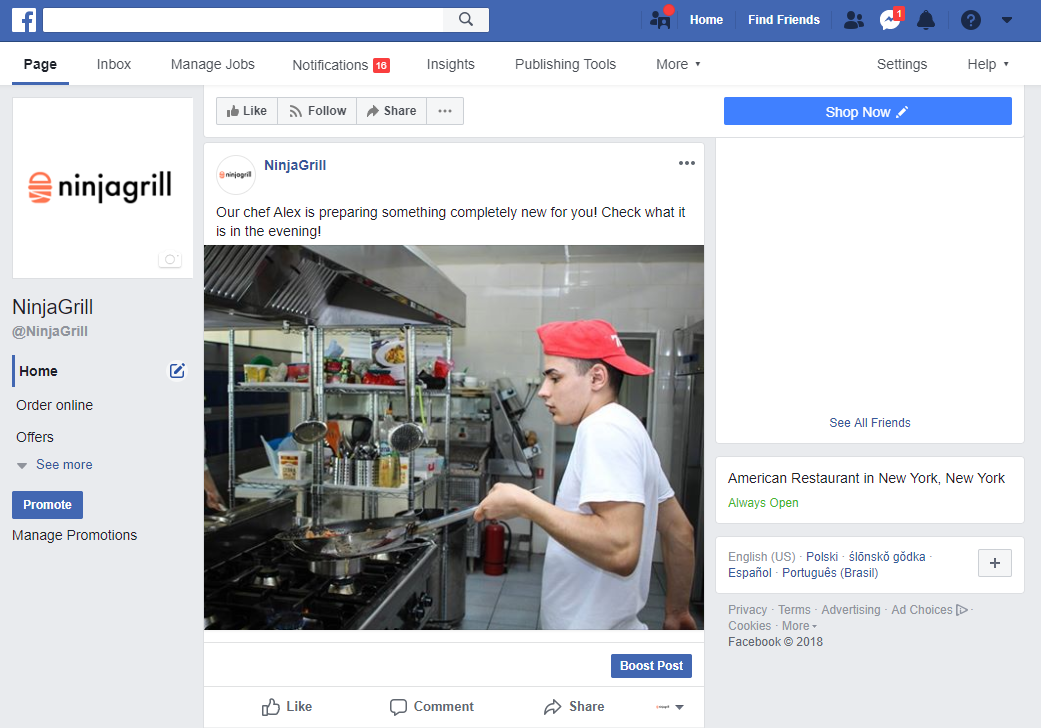 5. Let everyone know they talk about you in the media
If your restaurant is described in an industry-specific magazine, on a website of a famous blogger or in the social media of a popular influencer, you can certainly brag about it. Share such information on your page and appreciate those reviews.
This will help you in building an image of a good restaurant with outstanding cuisine and pleasant staff. Notify your guests about such publications as soon as they appear.
6. Teach your customers something new
To a certain extent, restaurant online marketing should also educate and make your guests aware. Tell them about the unique products you use, or the history of dishes you serve.
It is a great idea to publish a video that shows just a hint of your secret when preparing the most popular dishes at your restaurant.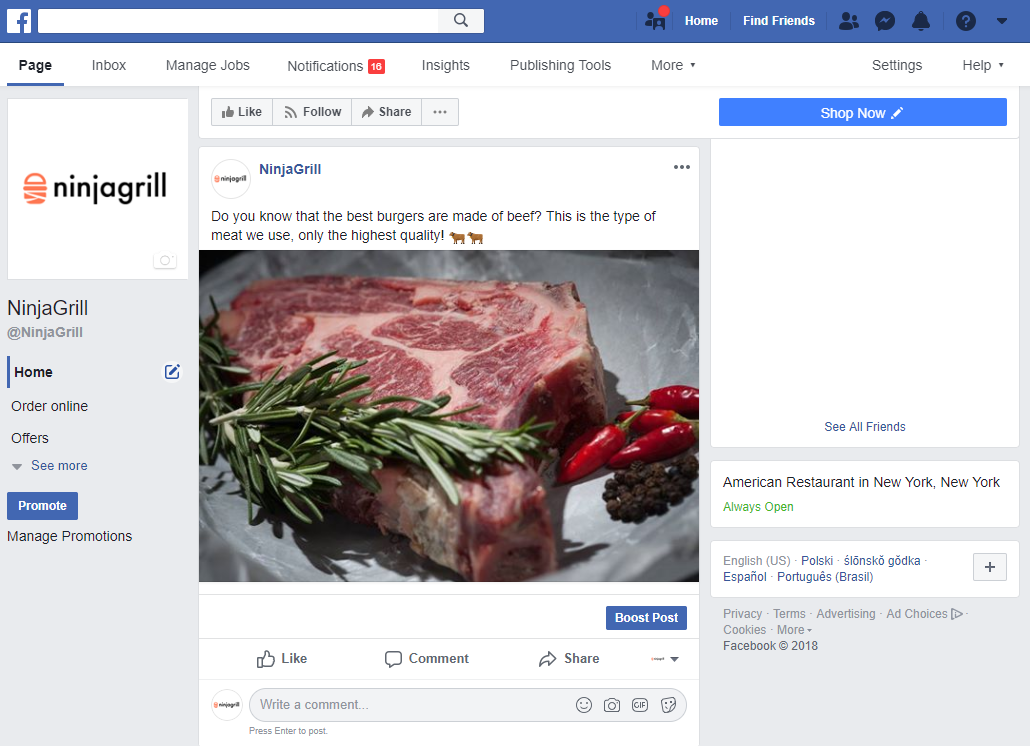 7. Inspire others when you don't have a new idea
Sometimes, when you don't have an idea for a new post on your Facebook page, you can share an inspiring quote or a saying relating to cuisine. This way, you will maintain contact with your followers without spending time creating demanding content.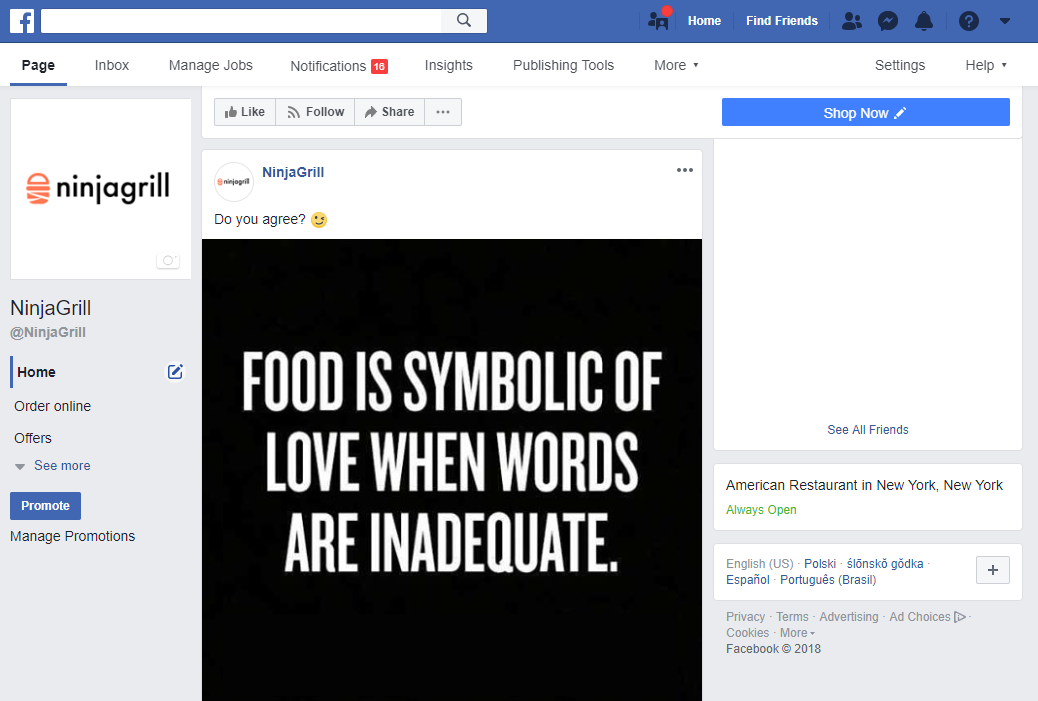 8. Share reviews of customers
Someone said something nice about your restaurant online? Share this opinion with others! This restaurant facebook post ideas, can develop a database of reviews on your Facebook page presented in an interesting format. Again, by restaurant facebook post ideas, you will be showing people that you are a trustworthy restaurant.
Summary
Each of these ideas for publishing posts on your restaurant's Facebook page should be treated as a category of content. Plan each of them in a publication schedule for your online marketing activities.
The first three categories should be repeated at least once a week. Category 4 should be posted 2-3 times a month. Further categories should be published from time to time, depending on the needs. If you would like to find out more about preparing content ideas for Facebook, read the following article:
Restaurant marketing ideas and trends for 2020
Contact us! We will be happy to help you launch an online food ordering system for your restaurant and integrate it with your Facebook page.
FAQ
❓ How to create engaging restaurant Facebook posts?
Get visual
Choose picture, image or photo that catches the essence of your brand. Be expressive, and let the image speak for itself. Put a subject of the photo in the focal point and play with angles to get interesting photos.

Remember that simplicity is essential – most engaging photos are often the simplest. Consider preparing a catchy video, the first couple of seconds are vital for getting the attention of a user.

Include Call to Action
Tailor your social communication to encourage people to take action on your Facebook page. Utilize customized buttons to grow your brand website traffic, or hearten customers to share their thoughts on your product. Action buttons help funneling traffic and directs people to take actions correspondent with your business goals.

Analyze your actions
Facebook gives access to Page Insights functionality that lets you check which content enjoyed the most. Learn from successful posts and utilize them to prepare your content strategy. Additionally, you can track traffic created by action buttons.
Learn more
The 5 food promotion ideas for restaurants that will increase online sales
The best Facebook page ideas for restaurants
5 social media platforms that help increase restaurant sales