SMART goals seem to never go out of fashion. Whether you're just starting your restaurant business or are simply looking to improve it, SMART goals are a great way to get about it.
Understanding the definition of SMART goals is one thing, but setting the right ones is another. That's why we've decided to equip you with 11 SMART restaurant goals that will improve your business and bump your monthly net restaurant sales.
After reading this, you will know how to:
Set SMART restaurant goals.
Improve the food quality of your restaurant.
Implement digital tools in your restaurant.
Enhance customer satisfaction and staff engagement.
Boost footfall and increase profit margins.
Feel free to jump to sections that interest you the most using the menu to the left.
What are SMART Restaurant Goals and How to Set Them?
Setting SMART goals is one of the most popular ways to create effective and achievable goals. The acronym "SMART" stands for:
1. Specific: Clear, concise, and well-defined, without ambiguity about what needs to be achieved. A specific goal should answer the following questions:
What needs to be done?
Why is it important?
Who is involved?
Where will it happen?
When will it happen?
2. Measurable: SMART goals should have criteria that allow you to track your progress and measure the outcome. This typically involves answering the following questions:
How much?
How many?
How will I know when the goal is accomplished?
3. Achievable: Realistic and attainable, considering the available resources, knowledge, and time. They should be challenging but possible to achieve.
4. Relevant: Aligned with broader objectives, worthwhile, and applicable to the current tasks and challenges. They should answer these questions:
Is it really worthwhile?
Is this the right time?
5. Time-bound: Goals should have a clearly defined timeline, including a starting date and a target date.
Restaurant SMART goal example:
"Increase monthly dessert sales by 20% over the next three months by introducing three new dessert items and promoting them through social media and table tents." In this example:
The goal is

Specific

(increase dessert sales by introducing new items and promoting them).

It's

Measurable

(20% increase in sales can be measured).

It's

Achievable

(a reasonable increase over a reasonable period).

It's

Relevant

(increasing sales is a common business goal).

It's Time-bound

(to be achieved over the next three months).
Importance of Setting SMART Goals in the Restaurant Industry
Setting SMART goals is fundamental for any restaurant owner aiming for success in the highly competitive food service industry.
The objectives of a restaurant should ideally extend beyond merely serving food. As a restaurant owner, you need a long-term vision that focuses on business aspects like:
Enhancing customer satisfaction
Increasing monthly sales
Improving service quality
Exploring new revenue streams
Establishing SMART goals will help create clear, actionable, attainable, and measurable steps. This will also help you achieve the goals included in your restaurant business plan.
SMART goals also facilitate ongoing evaluations, allowing owners to adjust their strategies effectively in response to any challenges or opportunities that may arise.
Having well-defined goals grounded in the SMART framework makes it easier for restaurants to align their daily operations with their strategic vision, ensuring a coherent and unified approach to achieving success.
11 Examples of Smart Restaurant Goals
Theory is one thing. Real-life situations are another. Below are fifteen examples of applying SMART principles in your restaurant business.
Goals for Improving Food Quality at Your Restaurant
Improving food quality at your restaurant is one of the fundamental goals you should always strive to achieve. Serving great food is a sure way to enhance customer loyalty and increase net sales.
Example 1: Improve Recipe Consistency
Specific: Standardize all dishes served in the restaurant to ensure consistent taste and presentation.
Measurable: Ensure 95% of dishes served between October 2, 2023, and January 2, 2024, match the standard recipe cards.
Achievable: Train kitchen staff over the next two weeks (by October 16, 2023) on the importance of adhering to recipe cards, and conduct bi-weekly workshops thereafter to address challenges.
Relevant: A consistent taste and presentation lead to a predictable and reliable dining experience, which improves customer satisfaction and loyalty.
Time-bound: Achieve consistent dish preparation according to the standard recipe cards from October 2, 2023, to January 2, 2024.
Example 2: Source High-Quality Ingredients
Specific: Partner with suppliers who meet the restaurant's criteria for high-quality ingredients.
Measurable: By February 2, 2024, 90% of ingredients sourced should be from trusted and vetted suppliers.
Achievable: Research, visit, and vet potential suppliers from October 2, 2023, to November 15, 2023. Finalize partnerships by December 1, 2023.
Relevant: Using high-quality ingredients directly impacts the taste and overall dining experience, leading to improved reviews and repeat business.
Time-bound: Secure partnerships by December 1, 2023, and ensure 90% of ingredients are sourced from these partners by February 2, 2024.
Implementing Digital Tools for Restaurants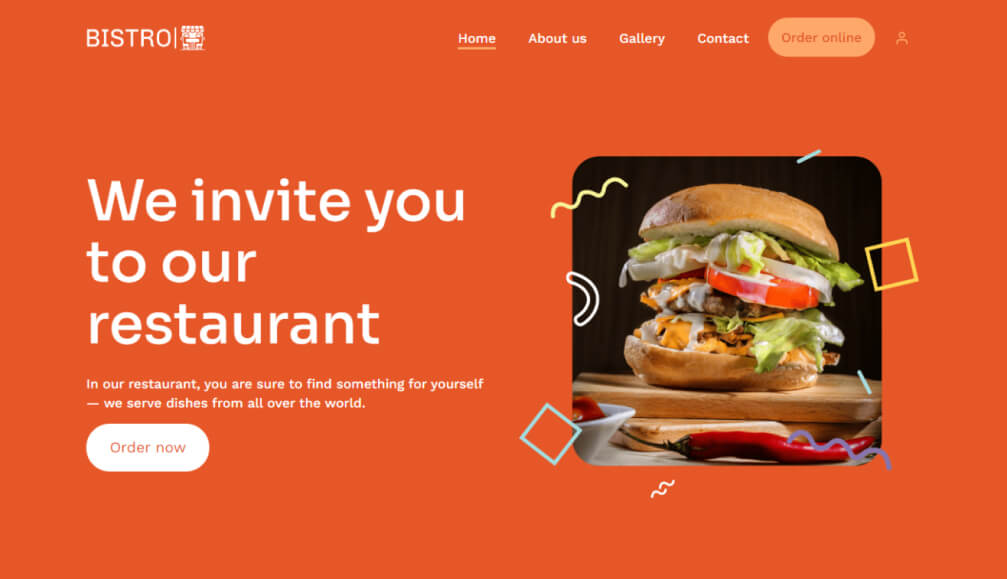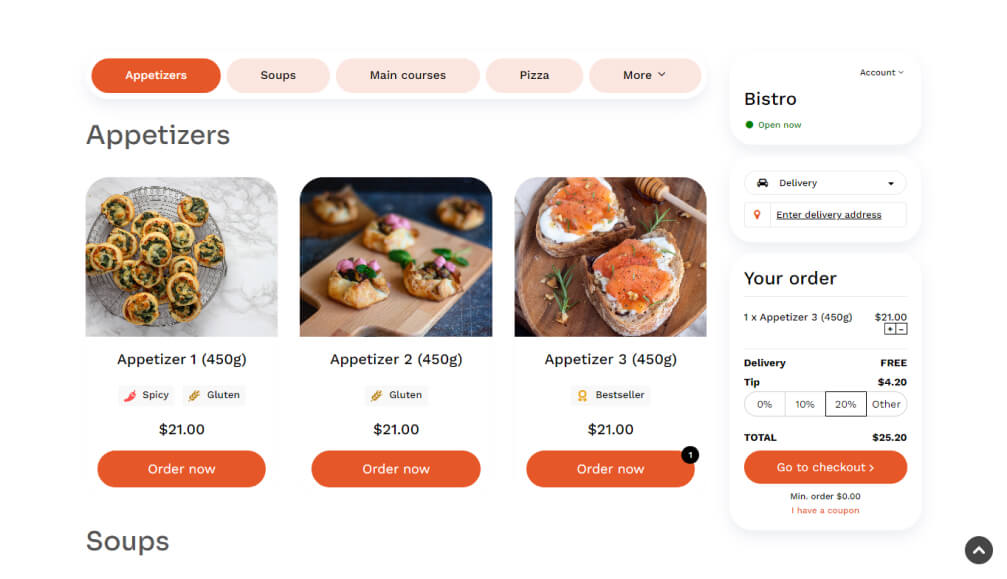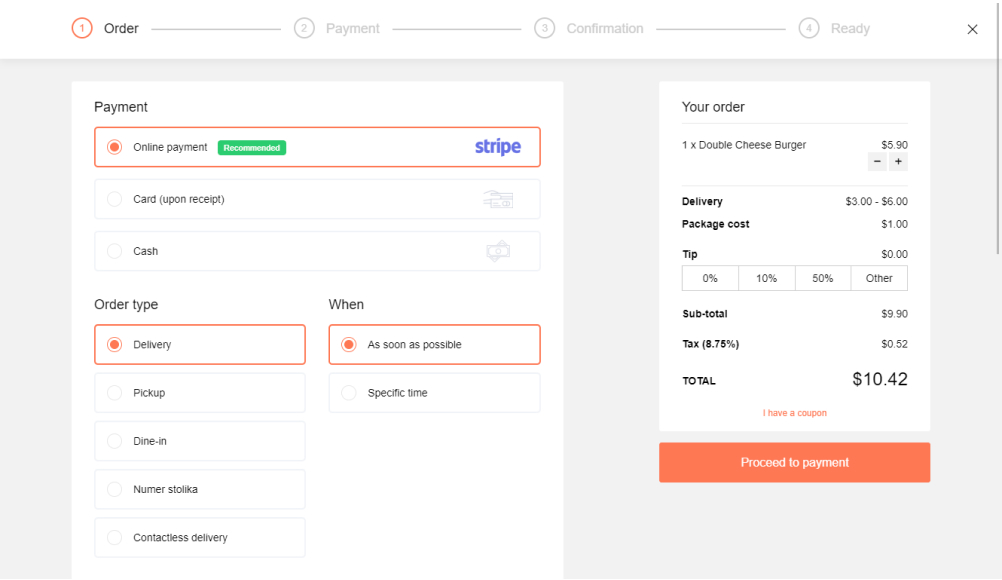 In today's digital era, leveraging technology to meet customers' changing preferences can result in significant sales uplifts. By integrating an online ordering system and launching a mobile app, restaurants can tap into a broader customer base and offer unparalleled convenience.
Example 1: Integration of the UpMenu Online Ordering System
Specific: Introduce the UpMenu online ordering system to facilitate convenient and efficient food orders for customers.
Measurable: Aim to achieve a 10% increase in online orders within three months of implementation.
Achievable: Promote the new online ordering feature on the restaurant's website, social media channels, and through in-house restaurant marketing tools.
Relevant: Given the growing trend of online food ordering, incorporating UpMenu can cater to customer preferences for convenience and flexibility, potentially increasing order frequencies and average order values.
Time-bound: Roll out the UpMenu integration by January 15, 2024, and assess the growth in online orders by April 15, 2024.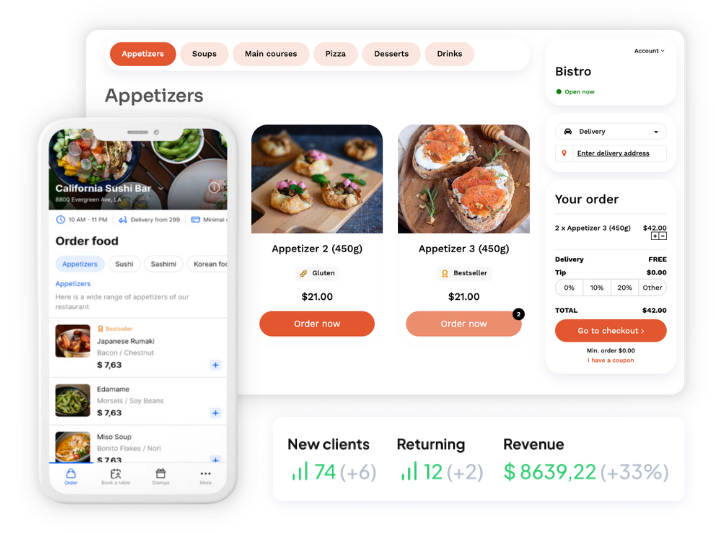 Start selling food online
Set up commission-free ordering for your restaurant's website in minutes. Boost revenue while saving on third-party fees
Enhancing Customer Satisfaction
Most goals and objectives of a restaurant should revolve around customer experience and satisfaction. Below are a few examples of goals in food business that are aimed specifically at improving your customer loyalty strategy.
Example 1: Improve Staff Service Quality
Specific: Elevate the standard of service provided by the food service workers to enhance the dining experience for customers through X or/and Y training workshops.
Measurable: Achieve a 10% increase in positive feedback related to service quality on review platforms (Google, Yelp, TripAdvisor) between October 2, 2023, and December 31, 2023.
Achievable: Conduct a series of training workshops based on the best example of goals in food business service standards.
Relevant: Improved service quality directly correlates with heightened customer satisfaction, which can lead to repeat business and positive word-of-mouth marketing.
Time-bound: All training should be completed by November 15, 2023, and the measurable impact should be assessed through feedback forms collected from October 2 to December 31, 2023.
Example 2: Strengthen Kitchen Efficiency
Specific: Streamline kitchen operations to ensure that food orders are prepared and served more efficiently.
Measurable: Reduce the average time taken to serve an order by 15% between October 2, 2023, and December 31, 2023.
Achievable: Set clear goals by providing specific tasks and responsibilities for each staff member.
Relevant: Faster and more efficient kitchen operations mean customers receive their orders in a timely manner, increasing their overall satisfaction with the dining experience.
Time-bound: Implement kitchen operation enhancements by October 15, 2023, and measure improvements through order time logs up until December 31, 2023.
Example 3: Leadership Development for Restaurant Managers
Specific: Develop and refine leadership skills among restaurant managers to foster a more cohesive and effective team dynamic.
Measurable: Conduct two leadership workshops and receive at least an 85% positive feedback rate on their effectiveness from participating managers by December 31, 2023.
Achievable: Draw from the best restaurant manager goals and objectives examples to create a comprehensive training agenda. This would include modules on team management, conflict resolution, and effective communication.
Relevant: Strong leadership from restaurant managers can drive team cohesion, resulting in smoother operations and heightened customer satisfaction.
Time-bound: Schedule and conduct the leadership workshops between October 2, 2023, and December 15, 2023, and gather feedback by December 31, 2023.
Boosting Staff Engagement and Retention
Enhancing staff engagement and retention is a critical component of restaurant success. A motivated and consistent team can drive performance, customer satisfaction, and overall business growth.
Example 1: Enhance Training and Skill Development for Food Service Workers
Specific: Design a comprehensive training program that addresses both soft skills and technical skills required by food service workers.
Measurable: Achieve a 90% completion rate of the training program among food service workers by December 31, 2023.
Achievable: Use smart goals for food service workers as a guide to create a curriculum that's both challenging and beneficial for staff, focusing on areas like customer interaction, menu knowledge, and safety protocols.
Relevant: Empowered and well-trained staff can contribute significantly to improving customer experiences, which can lead to increased repeat business.
Time-bound: Launch the training program by October 15, 2023, and aim for 90% completion by December 31, 2023.
Example 2: Foster a Culture of Feedback and Recognition
Specific: Implement a monthly review and recognition program that aligns with restaurant manager goals to recognize outstanding performance and gather feedback.
Measurable: See a 15% increase in staff satisfaction rates based on anonymous surveys by February 28, 2024.
Achievable: Drawing inspiration from the best example of goals in food business, design a feedback mechanism that allows staff to voice their concerns, suggestions, and feedback, coupled with a recognition system that rewards outstanding performance.
Relevant: Regular feedback can help in addressing concerns promptly, and recognizing good performance can motivate staff, leading to higher retention rates.
Time-bound: Introduce the feedback and recognition program by November 15, 2023, and assess its impact through surveys by February 28, 2024.
Goals & Strategies for Revenue Growth and Cost Management
Winning over new customers, increasing daily net restaurant sales, adding a new revenue stream or two, and conceiving the best menu you can think of should all be on top of your goals list.
Example 1: Launching Gift Card Sales Initiative
Specific: Implement a gift card sales program to stimulate both new and repeat business.
Measurable: Target the sale of 500 gift cards from November 1, 2023, to December 31, 2023.
Achievable: Design visually appealing gift cards and use point-of-sale displays for promotions.
Relevant: Gift cards can act as a forward revenue channel and frequently result in total bills that surpass the card's initial value.
Time-bound: Initiate the program on November 1, 2023, and review sales results on December 31, 2023.
Example 2: Refining the Marketing Strategy
Specific: Overhaul the existing restaurant marketing plan to capitalize on untapped customer demographics, aiming to boost gross sales.
Measurable: Seek a 15% uplift in gross sales during Q1 2024 compared to Q1 2023.
Achievable: Engage a marketing professional to discern potential growth areas, like enhanced targeting or off-peak promotions, to increase sales.
Relevant: A tailored marketing approach can reach new customer segments, persuading them to dine at the restaurant.
Time-bound: Roll out the revised strategy by January 1, 2024, and assess its impact at the end of March 2024.
Example 3: Digital Transition to Curb Overhead Costs
Specific: Trim overhead costs tied to traditional advertising by taking full advantage of restaurant social media marketing.
Measurable: Aim for a 10% deduction in conventional advertising expenses while seeing a 20% surge in social media followers by March 31, 2024.
Achievable: Prioritize content creation for platforms such as Instagram and Facebook, and collaborate with local influencers to amplify reach.
Relevant: A commanding social media presence can create goals for more efficient customer engagement and can be a cost-saving alternative to traditional advertising.
Time-bound: Kickstart the digital shift on November 1, 2023, and track results by the close of Q1 2024.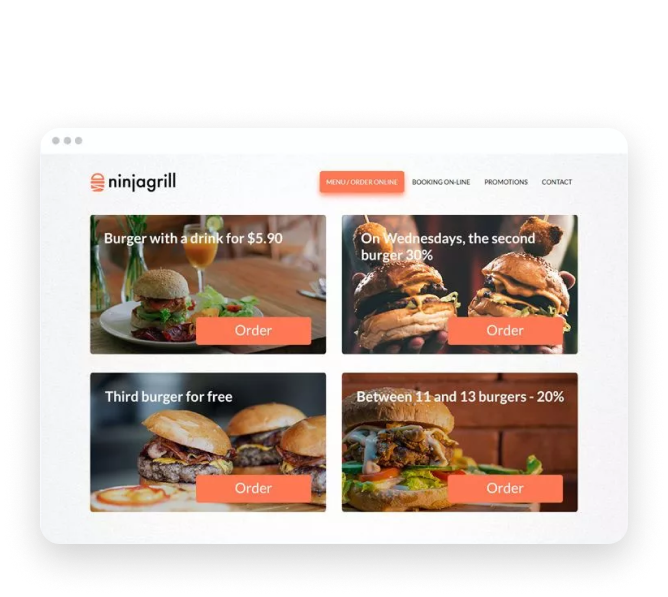 Restaurant Marketing Tools
Market your restaurant with ease
Increase orders by 70% using our all-in-one restaurant marketing tools, no expertise required.
Key Takeaways
SMART goals will help you set clear, actionable, attainable, and measurable steps and help you achieve your business goals more effectively.

SMART goals are a great tool for creating or re-designing your

restaurant business plan

.

The acronym 'SMART' stands for Specific, Measurable, Achievable, Relevant, and Time-bound.