In this guide, I'm going to walk you through the process of establishing an effective restaurant marketing plan for your business. You're going to learn why a restaurant marketing plan is important and what you need to do to make it work.
I'm going to discuss some of the best and the worst marketing practices and give you a detailed plan of action so that you can make the most out of your plan ASAP.
You get:
A clear explanation of what a marketing plan is and why it's important for your restaurant business
A step-by-step guide along with best and worst marketing practices to help you avoid mistakes
A restaurant marketing plan checklist that includes the steps you need to take along with a timeline estimation. It will help you keep on track so that you can get your plan started and—most importantly— finished.
Cool restaurant marketing ideas 😎
What Is a Restaurant Marketing Plan?
A restaurant marketing plan is a strategic document that outlines the steps you need to take to effectively promote your restaurant business, attract new customers, and retain the existing ones. A restaurant marketing plan should come with a detailed analysis of the target market, competitors, unique selling points, marketing channels, budget, and goals.
As a restaurant owner, you need a well-defined restaurant marketing plan to identify your ideal customer and develop a tailored marketing strategy to reach and engage your customers effectively. It also helps you allocate resources wisely, measure the success of your marketing efforts and make informed decisions on how to improve your long-term marketing strategy.
Most importantly, however, a solid restaurant marketing plan will keep you on par with other restaurant business owners. Without a marketing strategy, unfortunately, you're bound to fall behind.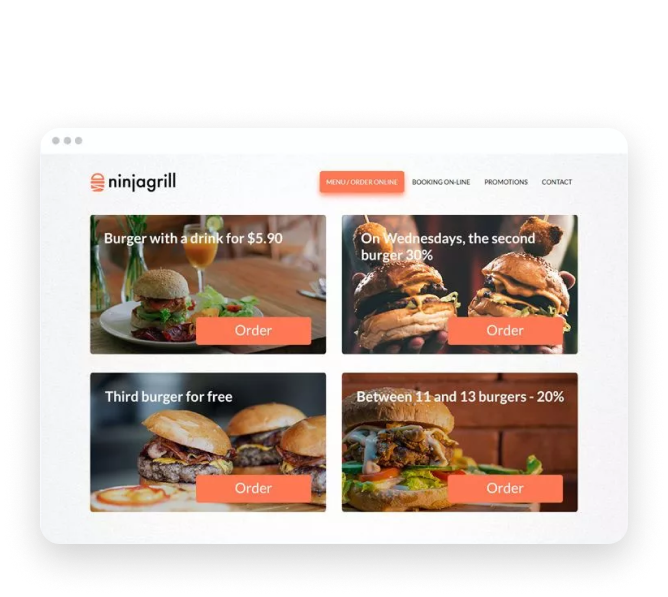 Restaurant Marketing Tools
Market your restaurant with ease
Increase orders by 70% using our all-in-one restaurant marketing tools, no expertise required.
How Exactly Will a Restaurant Marketing Plan Help My Business?
Think of your restaurant business as you would think of a perfectly productive day. If you have organized and planned your day earlier, by preparing a list of tasks the day before, you would be far more likely to have a successful day.
On the other hand, if you went to sleep late at night and woke up confused and lacking a clear perspective on what you are looking to do, you'll be far less likely to accomplish your tasks.
A well-defined restaurant marketing plan will help you organize your everyday tasks and stay on course. Without it, your restaurant business will likely be all over the place, lacking a clear aim.
Having a plan is not just about the benefits; it should be treated as a non-negotiable part of any enterprise. I've listed some key ways in which you will benefit from having a marketing plan.
Restaurant Marketing Plan Benefits
It will help you stay focused: A restaurant marketing plan ensures that you remain focused on your goals, stay within your budget, and avoid getting distracted by marketing campaigns that may not be effective for your business
It will save you time and money: Once you have a restaurant marketing strategy, you'll know which marketing channels to focus on, how much to spend, and what results to expect. This can save you time and money in the long run by avoiding costly mistakes and trial-and-error tactics.
It will give you a competitive edge: A well-crafted restaurant marketing strategy can help you differentiate your restaurant from your competitors, communicate your unique value proposition to your target audience, and build a loyal customer base. Most importantly, it's going to help you stay competitive.
Step 1: Conduct a Market Research
Building a complete restaurant marketing plan can be surprisingly straightforward. After all, it's all logical;
the greatest difficulty is usually sticking with it until the end.
In this part, you're going to learn who your ideal customer is and what are the strengths and weaknesses of your restaurant business. Then, you're going to set your budget so that you know where you stand money-wise.
Define Your Target Market (Who Is Your Ideal Customer?)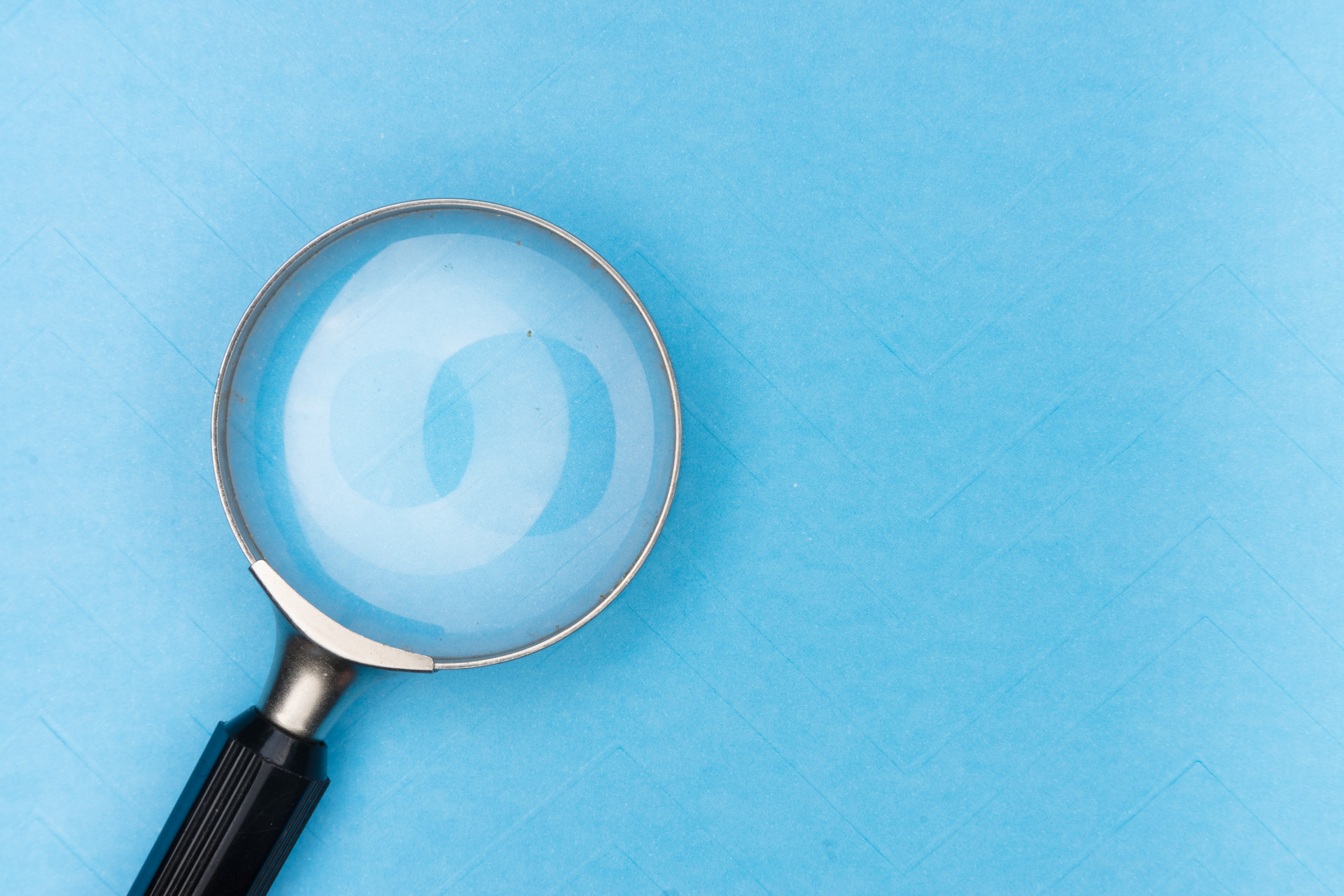 To define your target market, you first need to learn who your ideal customer is, including their preferences and behaviors. I am using a singular form of 'ideal customer' for a reason: you want to create a vision of a person that would match your business best and start from there.
By casting your net too wide, you'll catch a lot of fish you're not interested in. What's the use in attracting people who would never be interested in your restaurant anyway? You are saving time and money by tightening the scope of your restaurant marketing plan to customers that would be more likely to be interested in your services.
Conduct market research and gather information about your ideal customer: You want all the relevant information, such as age, gender, income level, education, interests, and buying habits. You can use surveys, focus groups, or online tools, such as a restaurant CRM to collect this data. You can start by learning more about your most loyal customers by asking them to fill out questionnaires and by checking out their social media.
Analyze the data: Once you have gathered data on about 10-15 people, analyze it to identify patterns and trends. Look for common characteristics among your potential customers that can help you create a customer persona or profile. Pay attention to the language they use, the problems they face (and what you can do to resolve them), as well as their likes and dislikes.
Evaluate the competition: Analyze your competition to identify gaps in the market or unmet customer needs. This can help you identify areas where you can differentiate your restaurant and attract your target market. This is where you can adjust your marketing tactics and build your USPs (Unique Selling Propositions).
Carry Out a SWOT Analysis
SWOT is an acronym for Strengths, Weaknesses, Opportunities, and Threats. The role of SWOT analysis is to help you understand your current position in the market in regard to benchmarks and competition.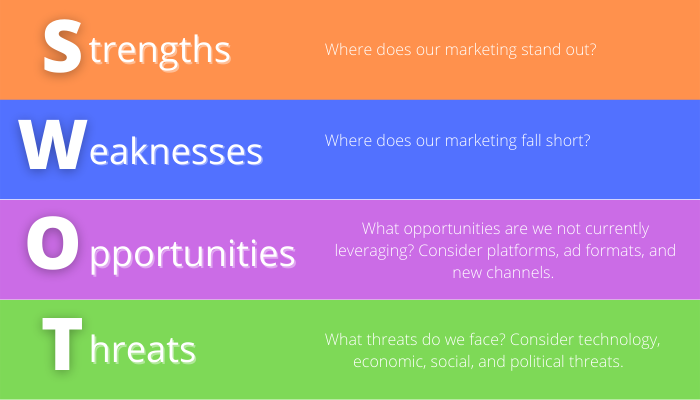 Having previously done a target market analysis, you should already have a good chunk of information about your biggest strengths and weaknesses concerning your ideal customer.
When carrying out a SWOT analysis, simply use the previously gathered information and build on it. Approach this as an exercise of absolute honesty; be relentless in pointing out your weak spots and threats. This is a great opportunity to learn and grow.
List your strengths: Identify the core strengths of your restaurant. These may include a unique menu, great customer reviews, or an exceptionally decorated interior.
List your weaknesses: Identify the weaknesses of your restaurant. These may include poor online presence, particular dishes that bring you poor customer reviews, or a lack of proper communication.
Identify your opportunities: Identify the external factors that can help your business grow. To a large extent, this simply means improving on your weaknesses. Conversely, there are things over which you may not have power, such as changes in consumer behavior, emerging trends (including restaurant social media campaigns, rise in popularity of plant-based foods), or new marketing channels. You have to keep your finger on the pulse so that you can remain on top of things in the changing market.
Identify your threats: Identify the external factors that can negatively impact your business. These may include things like new competitors, economic downturns, or changes in trends and regulations.
Step 2: Set Restaurant Marketing Budget
Think of marketing as an investment. It's going to cost you a little to get it running, but if done properly, it's going to boost your business to an entirely new level.
Budgeting is a highly individual matter. Depending on the results of your market research, you're going to have to decide whether you're looking to spend 3, 6, or 18 percent of your budget. You'll have to make choices about whether you want to spend time or money trying out different marketing channels or aim at the ones you have identified as the most likely to nail your target customers. I highly recommend going with the latter.
The idea is to set safe boundaries for the amount you are ready to invest and stick to them. You don't want to overstrain your restaurant's budget, so make sure to adjust it accordingly. Then, identify the most efficient marketing campaigns to promote your restaurant business and focus on them.
Think of marketing as a process rather than a one-time thing. You're going to need some restaurant analytics software to monitor your results and adjust your budget and marketing tools to get the best out of it.
Define your marketing goals: The first step is to define your marketing goals. Your goals should be specific, measurable, achievable, relevant, and time-bound (SMART). For example, you may be looking to increase sales by 20% in the next quarter or increase website traffic by 50% in the next six months.
Use the ideal customer data: Make use of the data you've gathered about your target audience. Consider their demographics, behaviors, interests, and needs. This information is key in determining which marketing channels and tactics will be most effective.
Use the SWOT data: Consider your strengths, weaknesses, opportunities, and threats. Research your competition to understand how you can differentiate yourself from them.
Determine your marketing tactics: Consider which marketing channels and tactics will be the most cost-effective in reaching your target audience. Should you focus on social media (if so, which platforms?), email marketing, SEO, or PPC?
Allocate your budget: The fifth step is to allocate your budget. You should determine how much money you can afford to spend on marketing based on your overall business goals and financial resources. A general rule of thumb is to allocate 5-10% of your total revenue to marketing, although this can vary depending on the industry and the company's size.
Step 3: Create a Restaurant Identity and Menu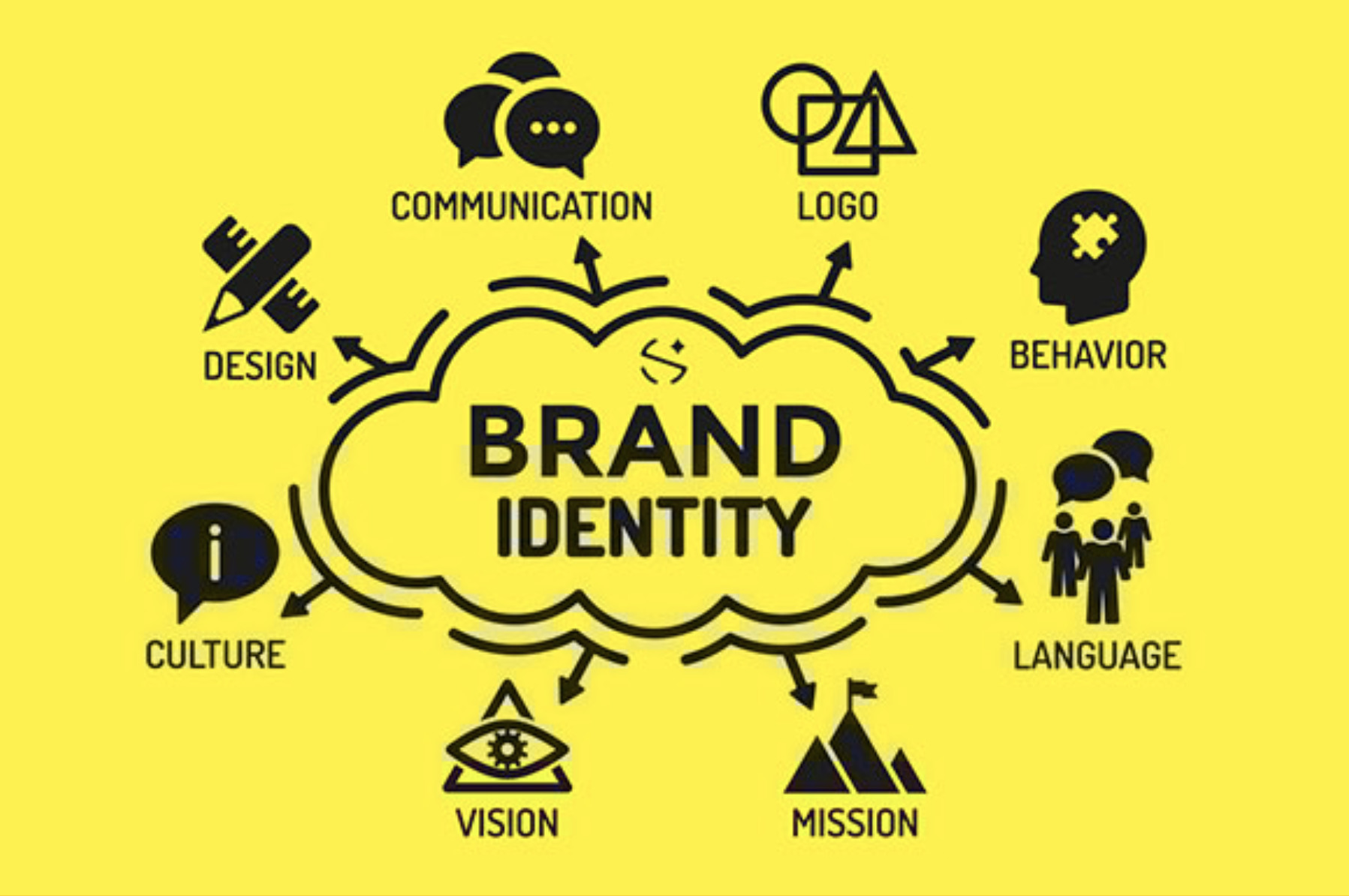 Based on your research so far, you can start developing your brand identity. A good brand identity should include visual and written messaging that will help communicate your brand's unique personality, values, and benefits to your target audience.
Define Your Brand
Based on your collected data, you can further define your brand's personality and values to
address your ideal customer as precisely as possible
. For example, if your ideal client is an environmentally-savvy vegan, your brand values may include sustainability, health, and animal welfare, and your target audience may be health-conscious consumers who are interested in plant-based eating.
Develop a Brand Name and Tagline
If you are starting a new restaurant business, you should
spend some time considering a brand name that matches your target audience
. For example, if your restaurant sells quick and healthy vegan meals, you could name your brand 'Green & Go,' suggesting environment-friendly food that you can get on the move. Your tagline could then be 'Healthy, Vegan, Fast.'
Choose Brand Colors and Typography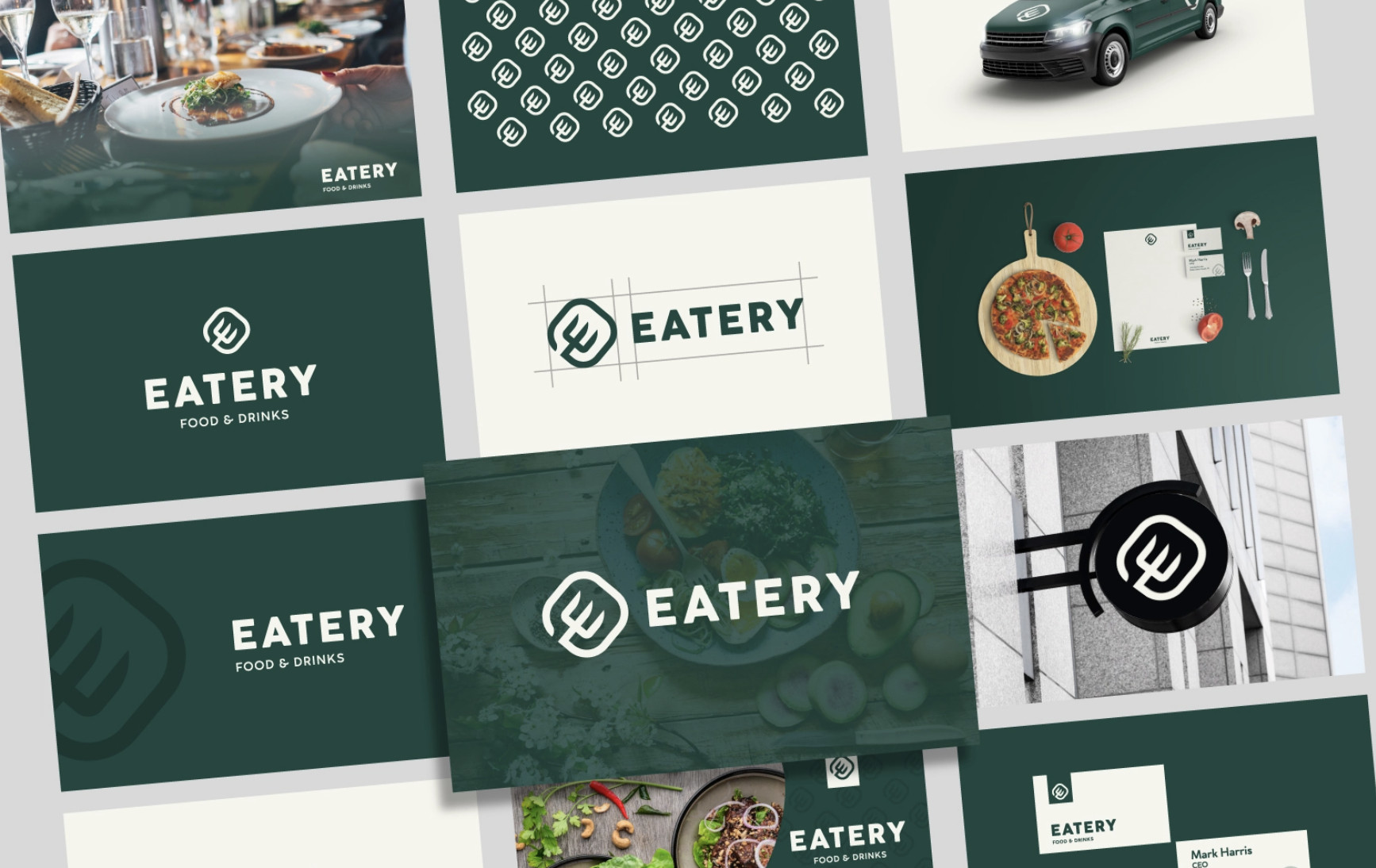 Your brand colors and typography should be
consistent across all of your brand materials
, including your website, social media channels, and packaging. You want your style to reflect your restaurant's brand values. For 'Green & Go,' for example, you might use different shades of green, brown, and teal.
Design a Restaurant Logo
Your logo should be simple, recognizable, and representative of your brand.
It should incorporate your brand colors and typography and convey your brand personality and values
. In the case of the above example of 'Green & Go,' your logo could include elements of movement and healthy, environment-friendly living.
Develop Brand Messaging
Again, you've already done most of the work during the customer persona research. Now it's time to establish messaging that communicates your brand's personality, values, and benefits to your target audience. A good copywriter can get you a long way. However, if you're looking to do it yourself, you're going to have to
develop a set of key messaging that you can use across all of your brand materials
. These include your website, social media channels, brand materials, and advertising.
To do that, consider learning as much as possible from your client reviews and comments. Address their pain points. Learn about their interests and frustrations and leverage this knowledge to craft messaging that speaks to them directly.
Create Brand Materials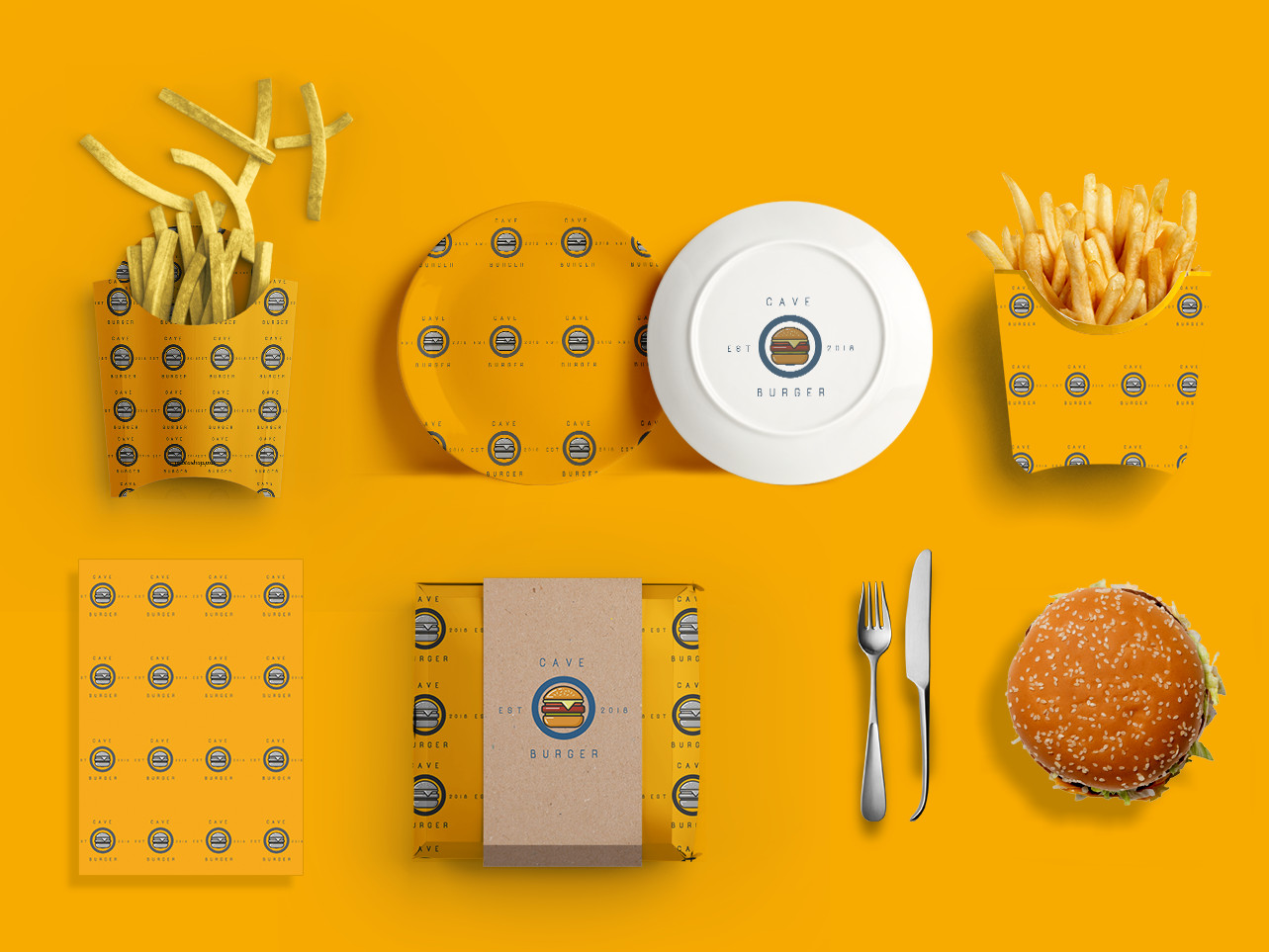 Once you have developed your brand elements, you can create a set of brand materials to help promote and reinforce your brand identity.
This might include a website, social media channels, business cards, packaging, and gadgets
. Make sure all of your brand materials are consistent with your brand identity, and use your brand elements consistently across all channels.
Create a Restaurant Menu That Matches Your Research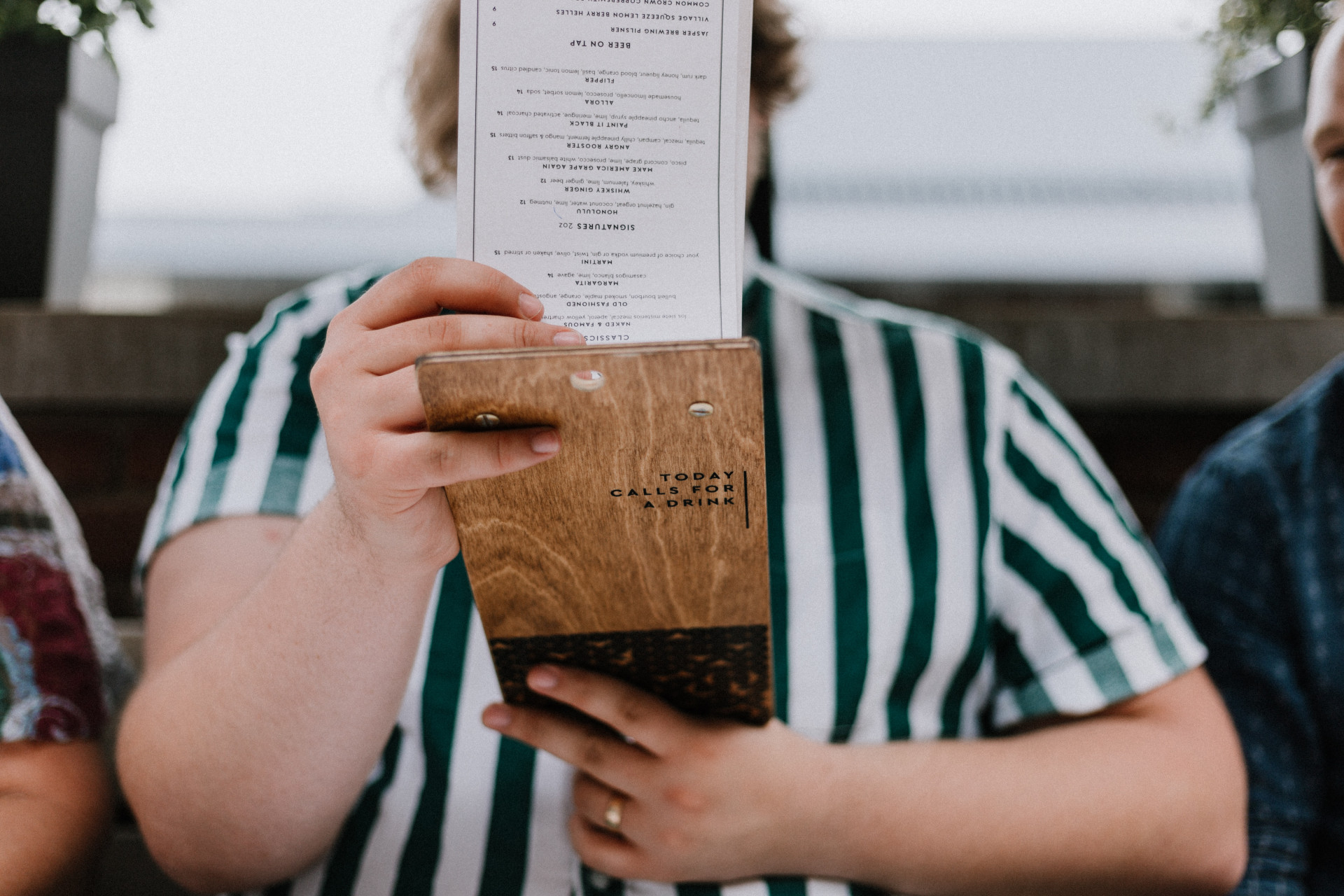 It should go without saying that if you're opening a vegan restaurant, you're going to have to skip on the greasy bacon burgers. Again, many restaurant owners try to cast their nets too wide, leading them to miss out on their core customers. As you can imagine, most vegans will not want to eat at a restaurant that serves meat for ethical reasons.
Create a menu that reflects your brand: Your menu should reflect your brand personality and values and be consistent with the brand logo, typography, visuals, and values. If your restaurant is known for its farm-to-table cuisine, it would be a good idea to flaunt locally sourced ingredients in your menu.
The menu layout: The layout of your menu should be easy to read and navigate. It should make sense and not be confusing. For example, you might want to separate it into categories, such as beef-based, pork-based, or plant-based dishes. Consider using icons or symbols to indicate dietary information or allergens.
Price strategically: Price your menu items strategically to appeal to your target audience. Based on the ideal customer research, you will have all the information you need, including the median income.
Test and adjust: Test your menu with a small group of customers before launching it. Collect feedback and make adjustments as needed. Use this feedback to continuously refine and improve your menu. This includes both plates and their prices.
When building a menu, you want to make sure that it's as user-friendly and tech-ready as possible. You want to be able to change it at will by adding discounts and special offers, so you're going to need a platform that makes it as simple as possible. The best way to do this is by using menu management software.
Step 4: Build a Restaurant Website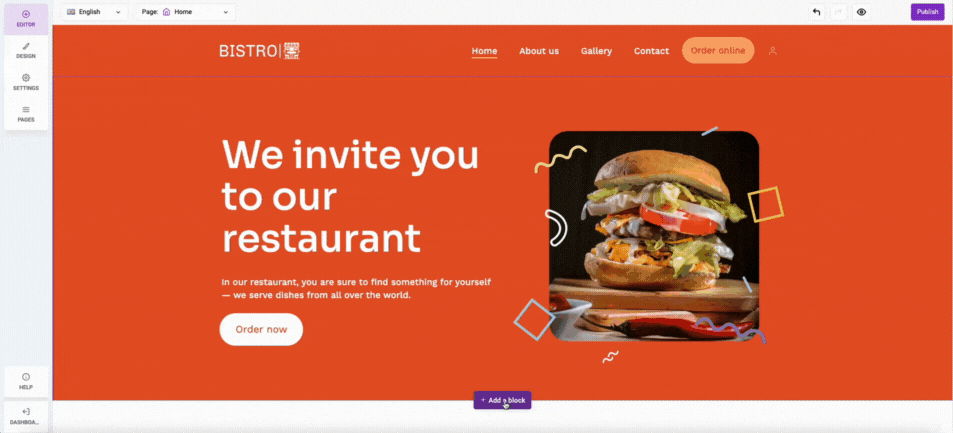 A website can serve as a virtual storefront for your business, allowing customers to learn more about your menu, location, hours, and contact information.
Owning a restaurant website will make it easier for search engines to find you. For example, customers looking for a restaurant on Google Maps can be redirected to your website and order directly from you.
As you will soon learn, owning a restaurant website can also improve your visibility through paid advertising and organic SEO content.
Find the Right Restaurant Website Builder
This first step will either make or break you. You will have already heard about different website builders like WordPress, Wix, or Webflow. Don't get me wrong, these are all great. However, if you don't want to spend weeks figuring out how to build a website and compose a functional ordering system, you might want to consider a dedicated restaurant website builder.
Using a system dedicated to restaurant owners will get you going much quicker and save you a good deal of money and nerves. There are many other tasks ahead, so make sure not to dwell too long on this. In the end, using a restaurant website builder is probably the most straightforward way to get things running.
Direct Traffic to Your Website Through Online Adverts
Ads are one of the quickest ways to drive traffic to your website and restaurant. Before you advertise on Google, Facebook, or Instagram, make sure to determine where you're most likely to find new potential customers.
Importantly, remember to write ads with your ideal customer in mind. As you become better accustomed with online advertising, make sure to note which ads performed best, and which underperformed. This data will prove invaluable for improving your online ad performance.
Consider SEO Content
Search engine optimization is one of those things that can make your business prosper without requiring you to constantly spend money on ads. In some cases, a single piece of excellent SEO content can bring new customers for years. That said, it takes time to learn and understand SEO, so consider this as a bonus option. Alternatively, you might have to consider hiring an SEO specialist to help you out.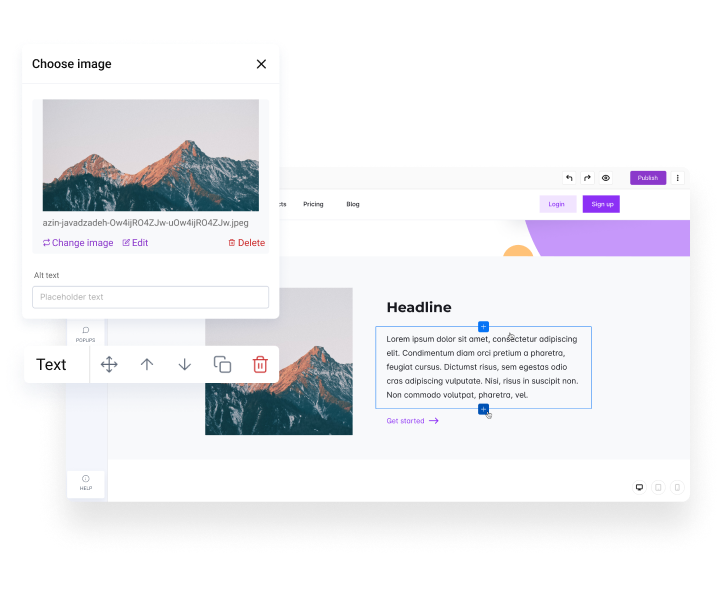 Restaurant Website Builder
Create FREE restaurant website in minutes
Choose from 50+ restaurant website templates to craft a site that turns visitors into customers
Step 5: Establish Online Presence – Restaurant Social Media Marketing
Social media is a huge part of the overall marketing strategy for all small businesses. Owning a website and active social media profiles are probably the quickest ways you can reach your audience and find new restaurant customers. See what you can do to get started.
Setting Social Media Goals
There are a couple of things you're going to be doing consistently as a restaurant business owner. For one, you're going to have to keep your customers up to date with the latest additions to your menu, inform them about holiday opening hours, or simply show off the yummiest photos of your food.
As you probably already know, having a couple of social media pages can make these things much easier for you. That said, without setting goals and establishing a schedule, you might find it rather tricky to keep track of all of your social media channels.
See what the competition is up to and learn from them. Make sure to consider the target audience and SWOT analyses to establish your own social media goals!
Choosing the right social media platforms
Do your customers use Twitter, Instagram, TikTok, or other social media platforms? There are too many restaurant owners who waste their time spamming platforms that none of their customers follow. Determine which platforms will help you reach your audience most effectively and start from there. If you ever need to expand your social media reach, simply add to it. At first, however, make sure to start with the core set of social media platforms.
Automating your social media operations
There are plenty of tools like Hootsuite and Facebook Business to automate your social media campaigns. They might require some getting used to at first, but they'll save you light years in the long run. Make sure to keep your digital marketing efforts to a minimum so that you can focus on big-picture stuff.
Hiring professionals
It's understandable if you don't want anything to do with social media, as you're already too busy running the entire business yourself. There are a lot of talented social media managers who can make your business pop, so if you can afford to hire them, simply go for it. In the long run, you're likely to learn a lot of handy restaurant marketing tactics that you might've never come across otherwise.
Setting social media goals: Set achievable and realistic goals that aim to maximize your reach. Your main concern should be efficiency.
Choose the right social media platforms: Depending on your research, chances are you won't have to use all social media platforms. Pick the ones that allow you to reach the biggest chunk of your customer base with minimal effort.
Automate your operations: Be smart about your social media operations. Use automation tools like Facebook Business to schedule your social media activity.
Hire professionals: Evaluate the time you might have to spend on promoting your brand online. The goal isn't for you to become a full-time social media specialist. If you can afford it, it might be a good idea to hire one.
Step 6: Start Restaurant Email and SMS Marketing
Another way to reach your audience is through email and SMS marketing. It's a sure way to get increased customer engagement, improve customer retention by providing them with special offers, promotions, and discounts, and increase traffic and sales.
Benefits of restaurant SMS marketing:
High open rates: SMS messages have an open rate of over 90%, making it an effective way to reach customers.
Personalization: You can personalize messages by addressing customers by their names and making them feel valued.
Immediate impact: SMS messages are typically read within minutes of receipt, making it an effective way to promote daily specials or limited-time offers.
Easy opt-in and opt-out: Your customers can easily opt-in or out of SMS messages, making it convenient to stay in touch with customers who want to receive your messages.
Cost-effective: SMS marketing can be a cost-effective way to reach your customers compared to other forms of advertising.
Benefits of restaurant email marketing:
Wider reach: Email marketing allows you to reach a larger audience compared to SMS marketing.
Personalization: Similar to SMS marketing, you can personalize emails by addressing customers by their names.
Targeted campaigns: Restaurants can segment their email list based on customer preferences or demographics, allowing them to create targeted campaigns that are more likely to be relevant and effective.
Super-cheap: Email marketing is one of the cheapest ways to reach customers compared to other forms of advertising.
Measurable: Restaurants can track the effectiveness of their email campaigns by analyzing metrics such as open rates, click-through rates, and conversion rates.
Step 7: Leverage Online Review Sites
If you're not on Google, you're not in business. For customers to find you, you must first put yourself out there. Review sites like Google Reviews and Yelp are some of the best ways to put yourself on the map.
Connecting your website to your business on Google: To have your restaurant pop up in Google search, you first have to create a Google Business Profile and claim it. It's a very simple process you can complete within minutes, but skipping it is going to cost you a lot of money.
Using Different Review Sites to Your Advantage: There are several popular restaurant review sites that customers often use to research and review restaurants. Here are some of the best restaurant review sites:
Yelp: Yelp is a widely-used restaurant review site that allows customers to search for restaurants, read reviews, and leave their own ratings and reviews.
TripAdvisor: TripAdvisor is another popular review site that offers customer reviews, ratings, and photos of restaurants around the world.
Google Maps: Google Maps is not just a navigation app; it also allows customers to search for restaurants, view ratings, read reviews, and even make reservations.
OpenTable: OpenTable is a reservation platform that allows customers to book tables at restaurants and leave ratings and reviews after their dining experience.
Zomato: Zomato is a restaurant review site that offers information on restaurants, including menus, photos, and customer reviews.
Michelin Guide: The Michelin Guide is a prestigious restaurant review guide that has been around since 1900. It awards up to three Michelin stars to restaurants that offer exceptional culinary experiences.
You obviously want to have a wide online presence. However, make sure that your services are up to the challenge, as there are a lot of picky customers on the internet!
Restaurant Online Presence Benefits
Your Business Works While You Sleep: Your website, social media profiles, and review site listings continue to work for you 24/7. Your customers can schedule next-day deliveries, review your restaurant, and appreciate your Instagram posts anytime.
Unlimited Marketing Potential: If you're not online, you're not in business. The easier it is for people to find you, the better the chance your restaurant will succeed. Make sure to use this limitless marketing potential.
Miles Ahead of Competition: A high-quality online presence will make your restaurant far more popular than you might have ever imagined. The most successful restaurants can leverage online marketing to promote their products.
Step 8: Make Your Restaurant Marketing Plan Count – Getting Out of Your Comfort Zone
Having an online presence is a necessity, but there are also some old-school ways you can attract new customers. Establishing a connection with your customers and other local businesses can bring you a lot of new customers through word of mouth marketing.
Host Restaurant Events
Hosting restaurant events can be a powerful marketing tool for restaurant owners looking to increase visibility, build their brand, engage with customers, generate revenue, and differentiate themselves from competitors. Plan events like wine tastings, live music, or cooking classes to attract new customers and keep existing ones engaged.
Some advantages of hosting restaurant events:
Increased Visibility: Hosting offline events can help increase your restaurant's visibility and attract new customers who may not have visited otherwise. You can advertise events through your channels, including social media, email marketing, and online ads, which are sure ways of generating buzz around your restaurant.
Restaurant Branding: Events can help to build your restaurant's brand by showcasing your unique personality and style. A cool, fun event can leave a lasting impression on customers and help establish your restaurant as a primary destination for dining and entertainment.
Customer Engagement: Events can make it easier for you to engage with customers on a more personal level. You can build stronger relationships and establish loyalty by interacting with customers and addressing their needs and preferences.
Revenue Generation: Hosting events can be a great way to generate revenue for your restaurant. Ticket sales, sponsorships, and special promotions can contribute to the bottom line and help increase profitability.
Differentiation: Hosting events can help differentiate your restaurant from competitors by offering unique experiences that customers cannot find elsewhere. By offering something different, you can attract customers looking for new and exciting dining experiences.
Partner With Local Businesses
Collaborating with other businesses can be a great way for you to increase visibility, reach new customers, and build relationships within your community. Here are some restaurant marketing strategies and event ideas you can use to collaborate with other businesses:
Cross-Promotion: You can partner with other local businesses to cross-promote each other's products and services. For example, you can offer a discount to customers who show proof of purchase from a partner business and vice versa.
Event Sponsorship: You can sponsor events hosted by other local businesses, such as charity events, festivals, or concerts. This can allow you to showcase your brand and products to a new audience.
Joint Marketing Campaigns: You can collaborate with other businesses to create joint marketing campaigns promoting both brands. This can be done through social media, email marketing, or other advertising channels.
Product Collaborations: You can also cooperate with other businesses to create new products or menu items. For example, you can team up with a local brewery to create a special beer and food pairing menu.
Community Outreach: Another way you can collaborate with other businesses is by joining forces to support local causes or charities. This can help to build goodwill within the community and generate positive publicity for the restaurant.
When approaching other businesses for collaboration, it's important to be clear about your objectives and the benefits of working together. Collaboration should be a win-win situation for both businesses involved, so it's important to consider how the partnership can benefit both parties.
Learn to Measure the Success of Your Restaurant Marketing Plan
In the end, you want to know which marketing campaigns brought you the most returns so that you can adjust your budget to focus on what matters in the future.
A good restaurant analytics software will enable you to pinpoint successful marketing strategies, track ROI, improve customer targeting and experience, and build brand awareness. By gathering data and analyzing results, restaurant owners can make informed decisions that lead to better marketing outcomes and a more successful business.
Key Takeaways
A restaurant marketing plan will help you increase the visibility of a restaurant by promoting your brand, products, and services.
A marketing plan can help you pinpoint your target audience and improve customer experience by providing targeted promotions, events, and other offerings that cater to their needs and preferences.
By setting a budget and monitoring the results of your marketing campaigns, a marketing plan will help you better allocate your resources.
A well-defined plan can greatly improve your online presence, including review sites, search engines, and social media platforms.
You gain a competitive advantage by carrying out pre-planned and well-defined actions.
You gain a better understanding of why you should or should not carry out different marketing campaigns.
You can track the return on investment (ROI) of your marketing efforts, which can help you optimize your marketing strategies and maximize results.
Frequently Asked Questions (FAQ)