A waiter ordering system will make it easy for your employees to collect online orders using a tablet or iPad, etc. From the point of view of the customers, an online food ordering system ensures a quick order-placement process. For your employees, a waiter ordering system will ensure a better work organization.
According to studies, technology has a hugely positive effect on the restaurant industry. We are developing a rising number of software solutions that help raise revenue and diminish losses at food retail establishments.
Waiter ordering system in a restaurant
The UpMenu online food ordering system is wireless. Your employees can collect orders on any devices with access to the internet, e.g. tablet or iPad. You don't have to buy complicated equipment to use the wireless waiter ordering system in your restaurant.
An order can be collected with just one click. Your employees will also inform the customer about order processing time. They don't have to note anything down or memorize any order detail. All information is presented on the screen.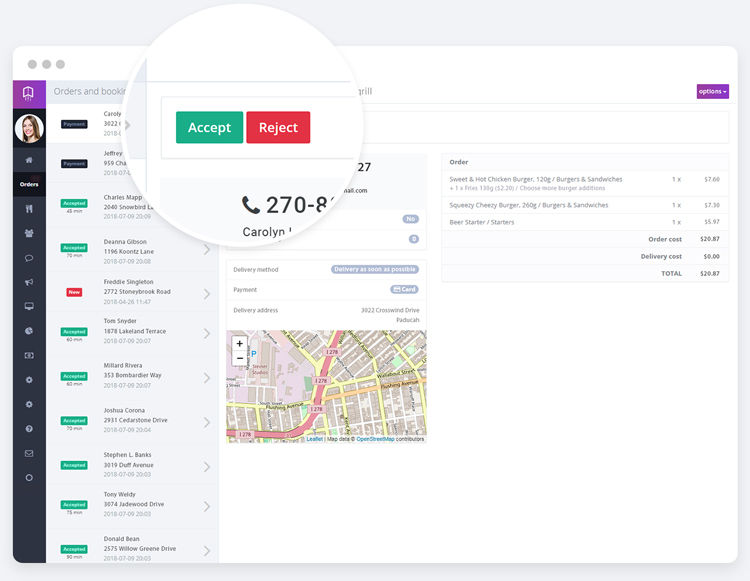 At the same time, you can manage all the marketing tools and follow sales statistics. You decide which employee has access to which features of the order handling system. For instance, your waitstaff can only see incoming orders, the manager can handle marketing functions, while you can have access to all the information.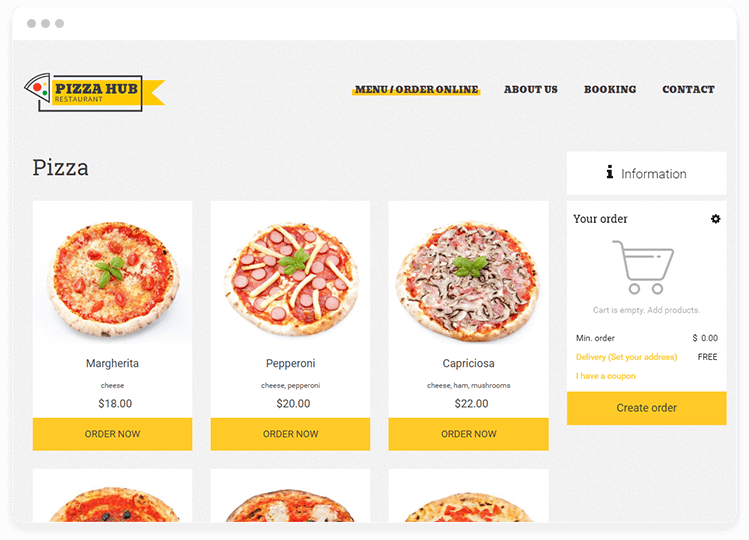 Benefits of the waiter ordering system
The waiter online ordering system will help you avoid errors that often occur when customers order food delivery by telephone. A mistake in the address, a customer who read the menu wrong – such problems will disappear. All the information about the order will be displayed in the UpMenu system.
Due to the above, they will save plenty of valuable time that would normally have been used for answering phones. This will make it possible to provide a better service to customers in the restaurant. Better customer service will contribute to more sales and increased tips for waiters. It's a win-win situation for everyone.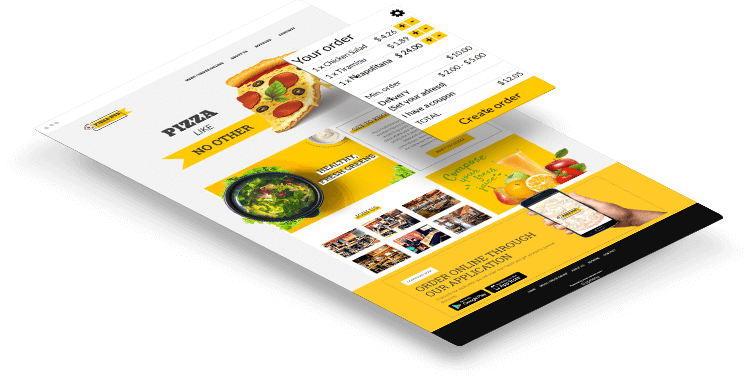 The wireless waiter ordering system is very intuitive. You don't have to spend a lot of time teaching your employees how to use it. Collecting orders is very simple and you will receive a notification for each order placed so, you won't miss any of them.
The online food ordering system is a new sales channel that will increase the number of orders for a restaurant. Bigger turnover will provide higher profits and quicker stock rotation. Forget about the problem of wasted ingredients, more orders are the best idea for cost optimization. Your chefs will be able to do what they love, while waiters will have more time to serve customers. Such stability is important for the team.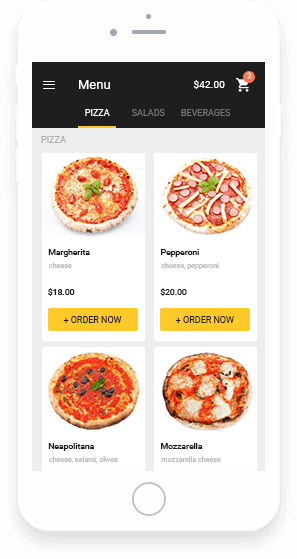 Making changes in the waiter ordering system
An ordering system must also be easy to edit and update. When you use the UpMenu solution, you can make changes in the system easily and at any time.
React quickly to the situation taking place in your restaurant and disable the possibility of making orders for certain dishes if you run out of ingredients. Update your menu and recommend your daily special just like in the restaurant. Benefit from the waiter ordering system and avoid the need to ask programmers to make changes on the restaurant website.
You can also edit delivery zones as well as enable and disable the possibility of ordering food delivery. All changes will be immediately visible on the restaurant website and the customers will see them in real-time.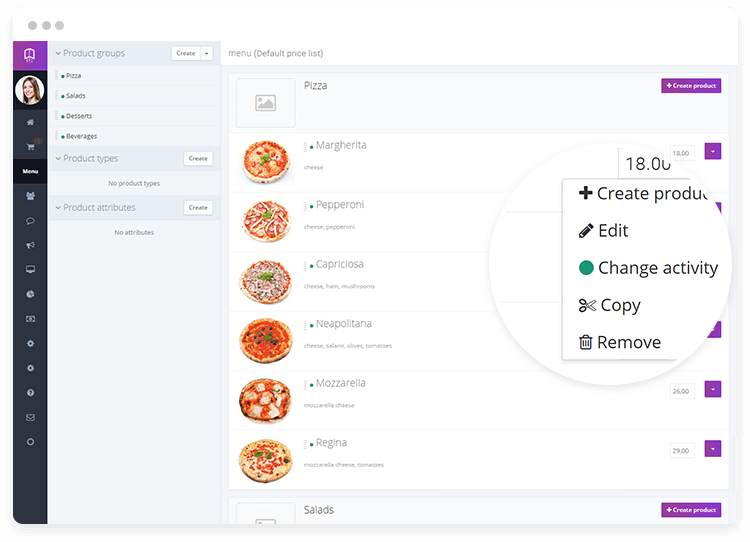 Conclusion
The waiter ordering system is simple to use and will make it easier for your restaurant to operate. You can use it on a tablet or iPad so you don't have to incur any costs of complicated devices and their maintenance.
Your employees will save plenty of time because they won't have to take phone orders. Turnover at your restaurant will increase and you will be able to better organize the time of your employees.
Read more about this in our articles titled:
9 advantages of online food ordering for restaurants.
Guide to creating your own restaurant mobile app
and 
The ultimate guide to restaurant online food ordering systems. 
Give your customers the possibility of ordering food through the restaurant website, while you and your employees can collect orders and manage online sales in an easy way. Improve the quality of service at the restaurant, increase your profits, better organize the work of your employees and marketing activities.
FAQ
What is the online waiter ordering system?
The Online waiter ordering system is a software solution that makes order handling easier and quicker. Customers place purchases through the website, mobile app, or in-person, then it is forwarded to an order taking application. 
The waiter online system greatly reduces the number of errors produced by the human factor and streamlines the ordering process. Therefore it is the best option for work optimization.
This solution also provides access to sales statistics and advanced marketing tools that can be utilized to analyze and modify the business plan of your restaurant.