If you want to keep track of your business' income and expenses, then you definitely need an accounting software. What is more, an accounting system for a restaurant might help you out with inventory, invoices and will integrate with the point-of-sale systems. You can even get a special educational program or an analysis report. Everything that will help you run your restaurant business smoothly.
Make Your Business Flourish!
Saving money is good, but when you run a business, there is always something that needs to be bought. What is more, food costs are said to be one of the biggest challenges a restaurant owner has to overcome. If you decide to implement an accounting software for your restaurant business, you will definitely see the results.
Avoid Unnecessary Expenses
A restaurant accounting software can help you keep track of the inventory. You will be able to buy only those items that you actually need, without any waste. Most of those systems combine restaurant management tools, so you can use them to place orders, send invoices or simply set up a work schedule for your staff. What is more, you may also find a software that has an option of showing you a sales forecast.
How Much Does It Cost?
Can an accounting and inventory software be for free? There are those systems, that can cost you as little as $11 (like Xero) and there are other software, which can cost a bit more, or even a whole lot more. Some platforms might ask for $350 per location. Prices range anywhere from $15 – $300 or more. It all depends on which features you wish to have and the price might also vary by the number of your employees or a restaurant type.
What is TouchBistro?
If you are looking for an iPad-based point-of-sale system, that will make managing your business better and easier, then you might need to take a closer look at TouchBistro. If you happen to own a food truck, then this option might be perfect for your business. Extremely easy to set up, and definitely available on your iPad – which is portable and convenient for a food truck. This system includes many features, like staff scheduling, restaurant inventory, payment processing options and some other basic stuff. Perfect solution if you need an accounting system for a small restaurant business as well.
Have You Heard of Xero?
It was founded almost 15 years ago and it has become one of the fastest growing accounting systems. The software will help you manage your restaurant's invoices, manage your inventory, expenses and bills, deal with payrolls and much more. It can also be integrated with POS systems, which makes it all even easier.
QuickBooks Might Be Perfect for Your Business
If you need an online restaurant accounting software, then you should take QuickBooks into consideration. Once you get it, you will definitely need to customize it, and then it will work magic at your restaurant. The list of features the software has is quite long. Of course, some basic things, like creating invoices, accepting payments and expense tracking. But the system also includes online trainings and it will let you run a report. Remember, that you can always customize the system to your restaurant's needs.
Restaurant Solutions, Inc.
This one right here is a restaurant accounting system that will work perfectly fine with an independent restaurant owner as well as a franchisee. It will teach you how to run a business, regardless if you know a lot or very little about accounting. You will get an online access to training programs. And of course, the whole list of standard features, like cash management solutions, payroll, pricing and menu technics and inventory.
Taxes Will Be Always Paid on Time!
Many of restaurant accounting systems include an option, that automatically files state sales tax, so you will not have to worry about that. What is more, almost all of them give you daily reports and they track your expenses. Those options will definitely help you manage your finances way better.
Let Us Sit at The Bar
A bar and a restaurant accounting software is something every owner should have. When you need to figure out which items should be ordered and when to email vendors – an accounting system will work for you, so there will be more free time for you – to sit back and relax. Technology is here to help us live a better and easier life.
Why Do I Need a Restaurant Accounting Software?
The answer is quite simple here- to manage and track your financial transactions. If you want to run a successful business, you might want to invest in one of those accounting systems. Finding the right software will keep your finances organized. Let us be clear here – every restaurant owner wishes to find the most efficient way of dealing with all the expenses, invoices, taxes, payrolls, schedules and other aspects of running a restaurant.
What if I Have a Small Restaurant?
Even if you run a small eatery, you still need to get the best accounting software for small restaurant. If you hire only a few employees, you still should have a good accounting system, that will help you keep track of all the finances. It will save you a lot of time and money. Sending invoices, inventory, billing, payroll processing – that is a lot! You can be very efficient, but in order to make your business run smoothly, you still need a restaurant accounting software.
UpMenu provides an easy and cost-effective way to design a website that is tailored to your restaurant. With UpMenu, you can select from a range of templates and designs, as well as add your own logo and branding. You can also control your POS system, discounts, and loyalty programs from a single, centralized location.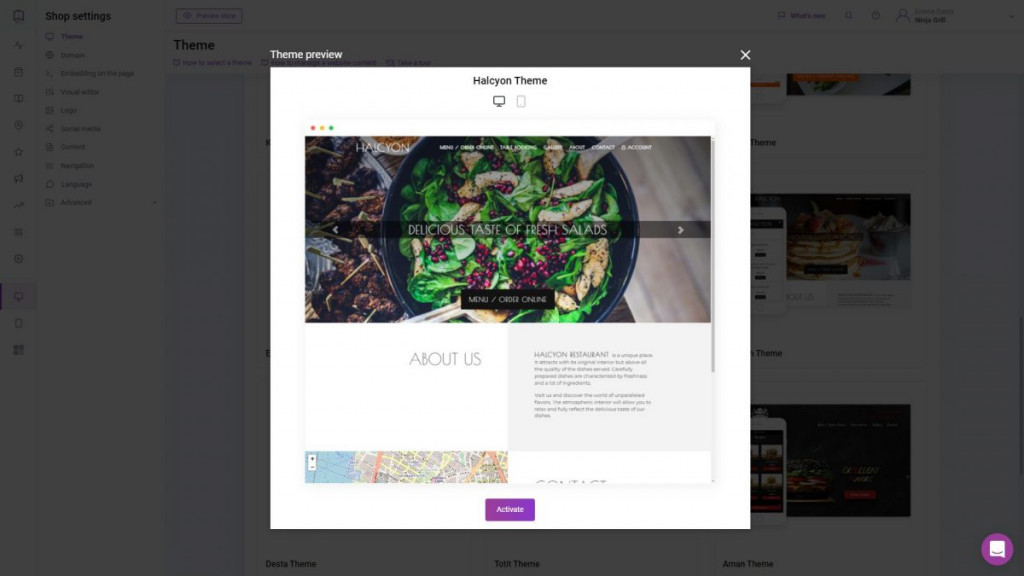 What Other Interesting Features Can You Get?
You may calculate ingredient-level food costs and have a floor plan with table management. You can set up and manage your customer's accounts, keep track of any food allergies or special requests. Every accounting system differ, and even though they share the same bunch of features, each software may have that one additional feature, that might turn out to be extremely useful for your restaurant.
Additionaly, it is really worth to consider UpMenu online ordering system. As UpMenu, we are providing easy features to list your menu online and take orders through a webstie or app.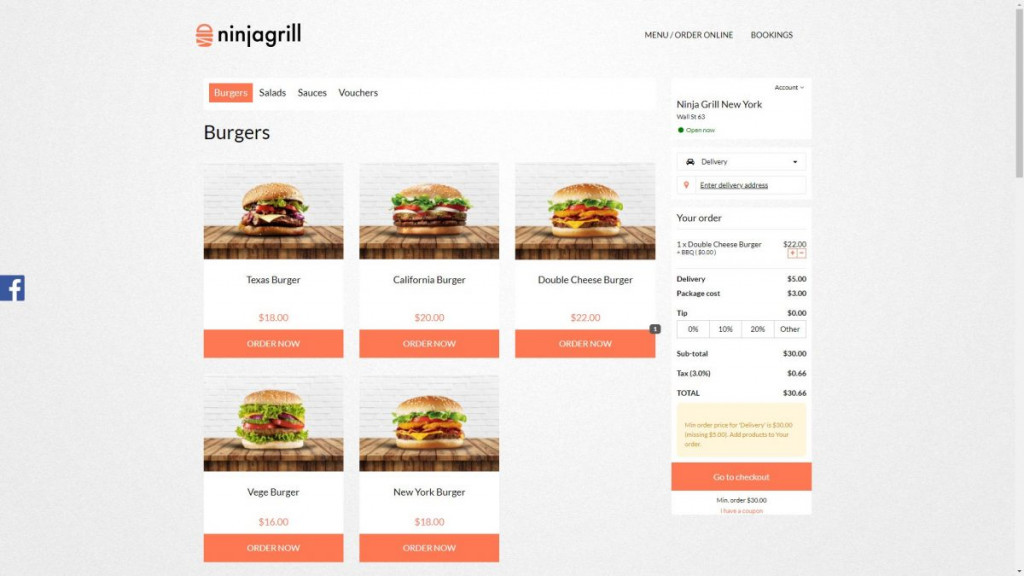 Which One to Choose?
There are many software which are available in the market and it might be a bit hard to pick the right one. So, if you are searching for the best accounting system for your restaurant, then you may need to compare different options here and see which software provides relevant tools. Whether you need a fast-food accounting software or something for a small restaurant, you have to find the system that is suitable for your restaurant's needs and the one that will meet your expectations.
As you can see, getting a restaurant accounting system is something you might want to take into consideration. The software can help you manage your restaurant's finances, so you can run your business smoothly and efficiently. Accounting might get a bit overwhelming. Embracing a whole new restaurant accounting system might also seem like an ordeal, but once you see how helpful it can get, you will definitely love using it!