Increasingly, more and more customers expect everything to be done online. The same is true for table reservations. There are many online booking system benefits.
As many as 80% of restaurant owners use technological solutions like online orders and reservations, mobile applications, analytics, and reporting. 54% of customers believe that an online booking system is one of the most important restaurant services.
So what are the advantages of an online reservations system? Both restaurant owners and customers use them so, they are really valuable.
1. Online booking system benefit -more customers
Online reservations will attract more customers to your restaurant. As many as 40% of them declare that online booking should be available in every restaurant mobile app. This shows the popularity of this way of booking.
More traffic in the restaurant is the most important part of the online booking system benefits. Thanks to this, you can simply earn more.
Additionally, if your customers like to order food online, give them the possibility of making a reservation too. Thanks to offering an online food ordering system and an online booking system on your website, you can increase the number of customers at your restaurant.
When placing their order, customers will also see the possibility of making a reservation. They will appreciate such convenience and will be happy to visit your restaurant more often.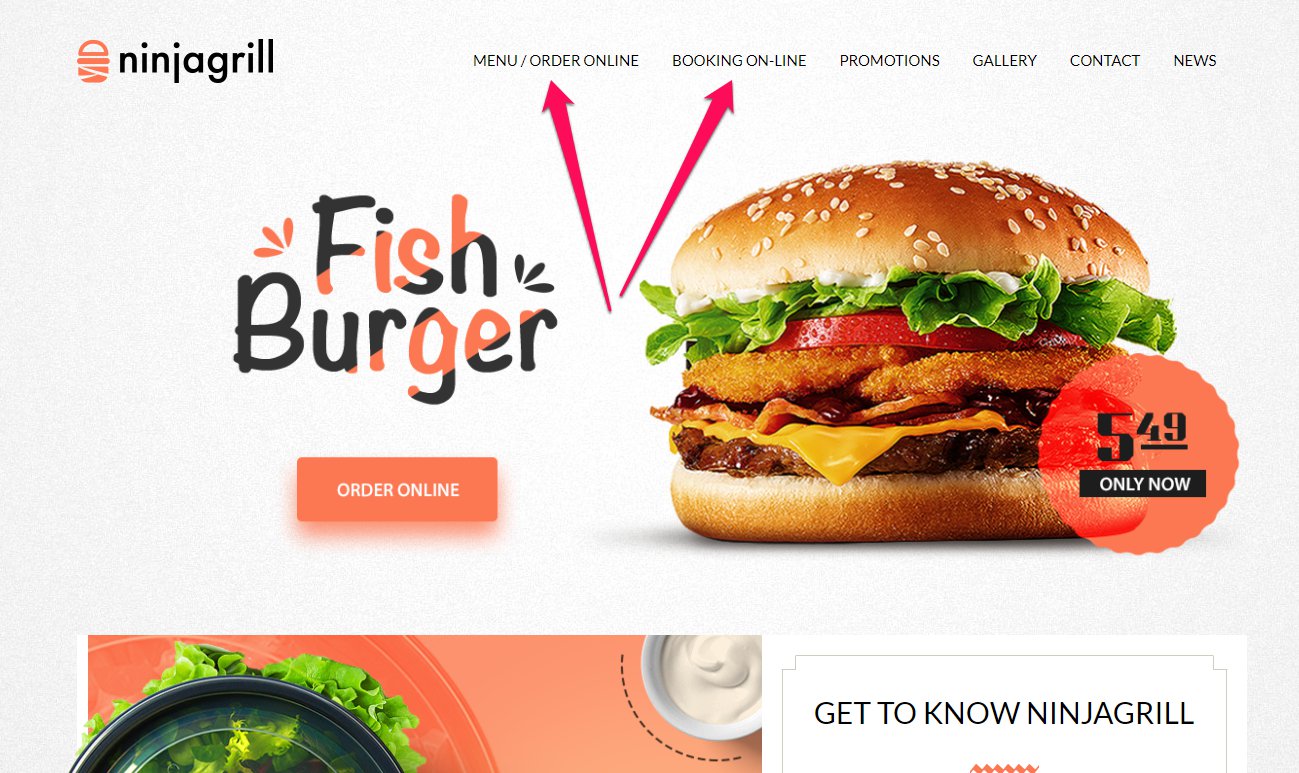 2. Reduce the number of no-shows
No-shows are a serious problem when you take reservations at your restaurant. You book tables for customers, then up to 30% of them don't show up. You lose up to 1/3 of your booking profit every evening!
Reducing no-shows is another great advantage of an online reservation system. Thanks to the pre-ordering function, you can be sure that the customer will appear.
When you run UpMenu online table booking, you can also suggest making an order online with prepayment. Your customers won't have to wait for their food, and you will limit the number of no-shows.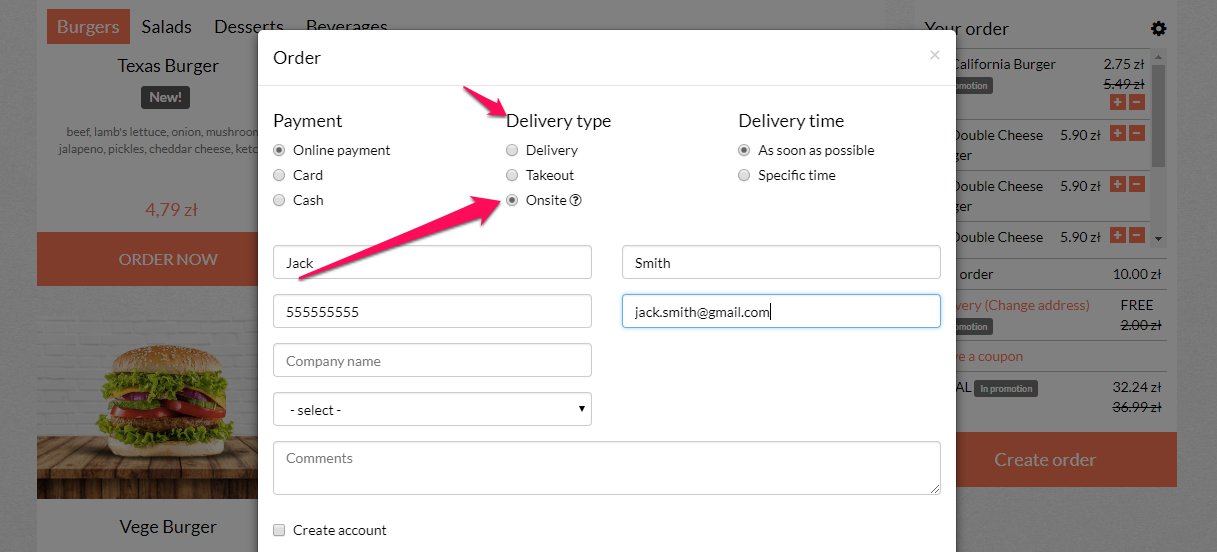 3. Less work and fewer mistakes with reservations
Are there times when you have to answer the phone while carrying boxes of vegetables you just bought at the market? Or your waitress wasn't able to answer the phone because she was in a rush to serve customers?
The restaurant is also noisy and there is interference on the telephone line. How many times have you or your employees made a bad booking? How often do you have to explain this to the customers?
An online booking system for restaurants will help you in such situations. Each reservation can be accepted with just one click! You will save time and you will see all the reservation information on the screen.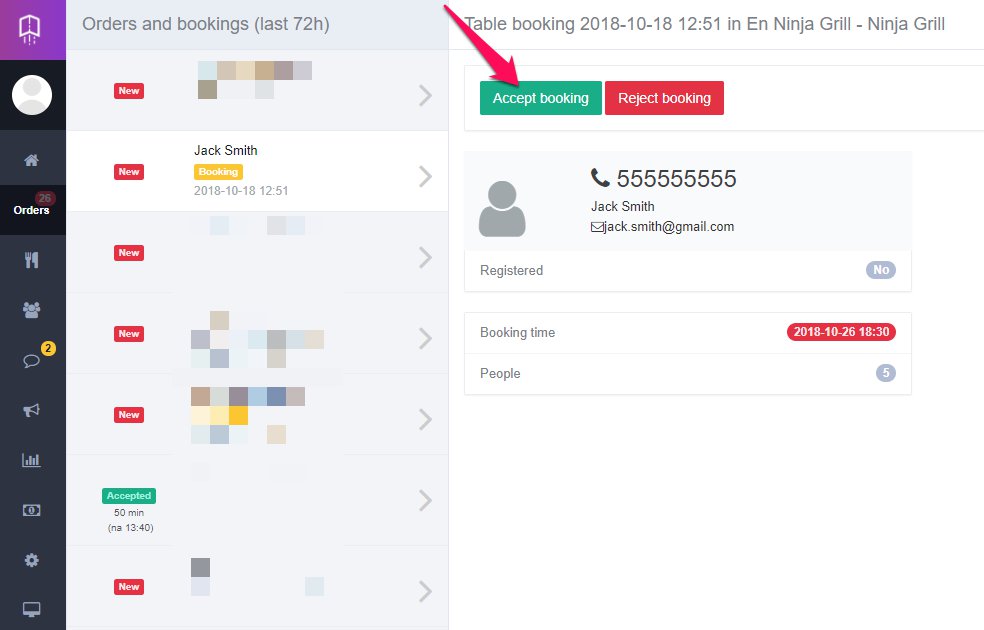 4. All the information in one place
Use booking statistics to plan your employees' work. The UpMenu system will automatically collect all the relevant information for you.
Check when customers reserve their tables. Plan special marketing activities. Take care of the amount of inventory and service. Finally, warn employees when there is more work to be done.
All these thanks to the statistics from your UpMenu online booking system. You will find them on your dashboard. This is a really useful advantage of the online booking system.
5. Greater guest experience
We want to handle everything quickly. As soon as possible! The same applies to table booking Customers are used to handling all manner of things through the Internet. As we mentioned earlier, 54% of them think that online table booking is one of the most important restaurant services.
Thanks to the online booking system, your restaurant will be more attractive to customers. You will build an image of a professional organization that follows the latest trends for restaurant owners.
Just imagine – your customers will be able to reserve tables easily and quickly on your restaurant website. No mistakes, and in a comfortable way. You will be prepared for their arrival and you will be sure that they will appear. By providing the best possible service, you also gain their loyalty.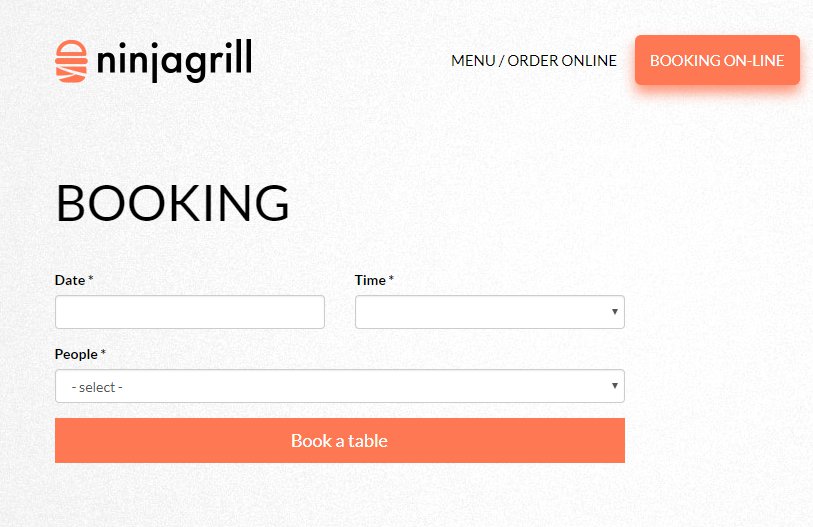 6. One solution for your restaurant
UpMenu is not only an online booking system. One of the most important advantages of an online reservations system for you is the comfort of using one software for many purposes.
The online booking system is integrated with the website, online ordering, restaurant loyalty program, feedback system, mobile app and other marketing tools. You can manage everything in one place by paying only one small monthly subscription.
Forget about different solutions from different suppliers, costs, and all the other problems that come with it. Start a free trial and check for yourself how the UpMenu system will facilitate your daily work.
What are the online booking system advantages and disadvantages?
What are the main benefits of online booking system?
Business is open around the clock, Customers can leave orders for further delivery or pick-up
Reduction of no-shows
Time and effort efficiency
Easier order na customer data handling
Enhanced guest expierience
Opportunity to employ up-selling methods
What are disadvantages of online booking system?
You need stable internet access
You need to prepare for influx of new orders
How to create an online booking system?
Register on upmenu.com

Register to acquire 7 day free trial for online food ordering system.

Build your site

Use thorough website builder to create engaging and responsive website.

Publish your menu on the site

Create and customize your menu to appealingly present your offer and place it on your website.

Install table booking

Perform simple installation by placing short code on your site.
I takes only a couple of minutes to give your customers opportunity to book online in your restaurant.
Conclusion
Considering that for 40% of customers, online reservations are the most important function of a restaurant mobile app, running such a tool really is a must. Use the UpMenu system and earn more.
An online booking system is a tool that enables your restaurant to improve the work of your team, and most of all, to increase your income. Online reservations also provide a better customer experience in your restaurant.
If you would like to launch your own online ordering system, please don't hesitate to contact us! We will be more than happy to help!
Learn more
Restaurant table booking app – earn more and reduce no shows
Online food ordering system – the ultimate 2020 guide