Restaurant reservation system helps to reduce one of the direst problems of the industry – no-show clients – empty seating is always a sorry sight, especially for eateries operating on small profit margins. It can also be harrowing for these businesses to turn away customers because of the wrong reservations or unavailability of tables.
That's why more than 80% of the restaurants are turning to technology like online ordering and reservation software to streamline their business processes – 95% of these restaurants have reported growth by employing this technology.
Restaurant reservation systems help manage the constant influx of reservations and customers – allowing the customers to book their tables remotely so managers can schedule resources according to the number of bookings.
Customers also want a more convenient dining experience, and restaurants want to deliver the same to boost their business. A powerful table booking system for restaurants can help them do just that.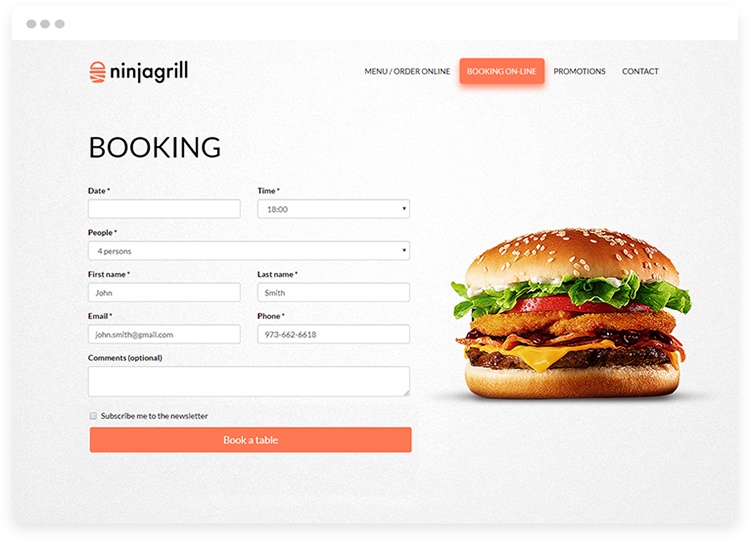 Integration of online restaurant reservation technology in restaurants
Up until a few years ago, restaurant reservations were made via phone calls – the wait staff would pencil in the name, time and date on their schedules to book the table.
It resulted in the loss of the staff member's precious time, which they could have utilized in cleaning tables or serving the customers. The advent of online systems has revolutionized the landscape of table management, streamlining the entire process and making it more efficient for all stakeholders.
While some eateries still take reservations on a first come first serve policy, restaurants that entertain waitlist management feature of reservations system, grab the advantage of a predictable outcome of the day.
It gives complete freedom to the consumers to make a booking without any interaction, and give restaurant opportunity for effective table management.
Furthermore, online reservations decrease the standing time thanks to waitlist management features.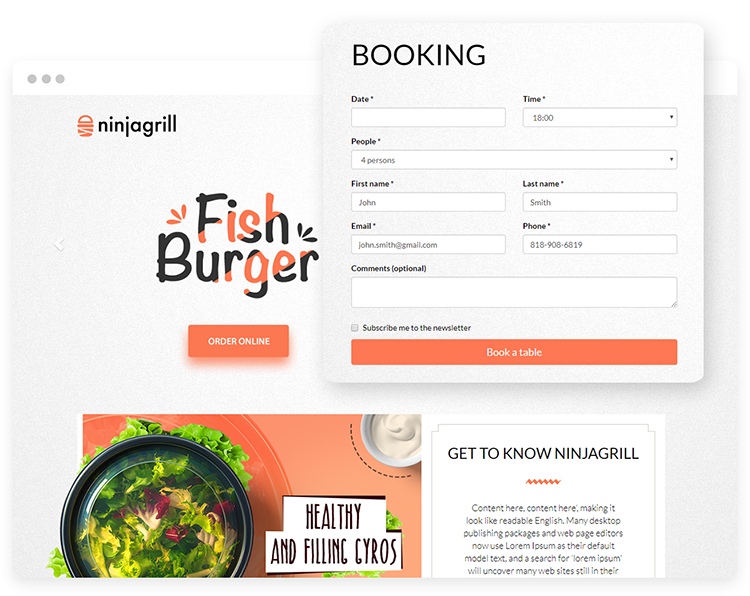 Features of a restaurant reservation system
A state-of-the-art online reservations app is easy to use and ensures proper table management to provide the customers with a hassle-free booking experience.
The following are essential features for an online reservation app: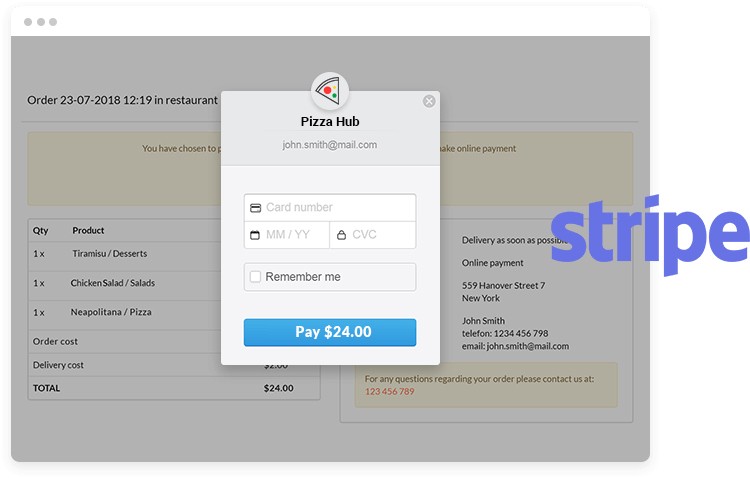 Secure payment options within the reservation for restaurants
A report by National Restaurant Association shows that 32 percent of adults would use a mobile or wireless payment option offered to them by a full-service restaurant while 49% of restaurant operators think that mobile payment option is a must-have technology for restaurants.
Hence, safe and secure credit card processing is vital for your business. Additionally, reservations for the restaurant must support multiple payment methods.
User-friendly interface
Restaurant reservations app must be intuitive and easy to navigate for the customers so they can make a reservation for table quickly.
Therefore, booking information must be easily accessible and relayed clearly – so the user can see the open and available timeslots and state their claim.
Also, the table bookings and cancellation policies should be transparent to make sure the customers understand precisely what it entails to use the app or online software.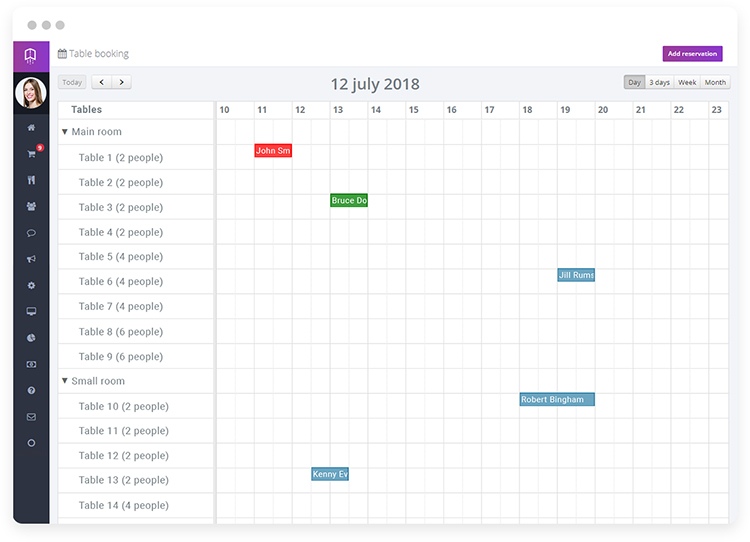 The simple and clear calendar
A calendar is an essential tool when it comes to handling reservations. The success or failure of the whole reservation of the restaurant system is based on a well-organized schedule. Failing to do so will result in wrong reservations, double bookings, and many more problems.
Moreover, the calendar feature should be unambiguously displayed to the customer so that they can see the availability of any reservation for the restaurant.
Pre-ordering option
An efficient table management system must offer the feasibility of pre-ordering a meal as it saves time for both the staff and the customer.
This feature allows people to order off the menu while they're on their way to the restaurant, so they are served piping hot food as soon as they are seated.
UpMenu's pre-ordering option will ensure that the customer does not have to wait for the food to be prepared at the restaurant and makes it certain that the reservation will not be canceled.
A visually-appealing menu
Research also suggests that 86% of millennials will try a new restaurant after seeing food-related content online. So insert images within the menu to entice customers.
Take high-res pictures of your dishes to attract customers to your restaurant – make sure that your website or mobile app supports images on the online list. This will give them an idea of what they are going to order.
Discounts and vouchers
Your prospects are primed and ready to buy from you when they open up your table booking app. But wouldn't it be nice to seal the deal for good by offering them enticing discounts?
This way, you can be sure that they won't say no to you.
For example, you notice that the 4 to 6 pm slot is usually empty across your eatery – offer specials and wine-tastings, etc. for anyone who makes a booking in these hours.
Automatic communication
Your table booking system should have the ability to deliver push notifications, i.e., automated emails and SMS alerts to anyone who is registered to use it.
Promote your restaurant brand with messages about attractive discounts, loyalty programs, or just a friendly reminder.
This feature can help you save time in managing your business as automated emails can be scheduled for a specific time.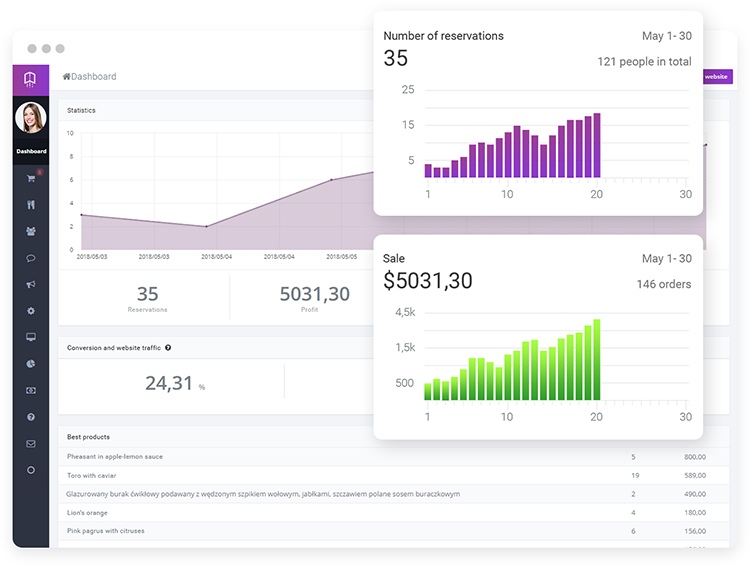 Benefits of an online restaurant table reservation system
Online reservation apps have garnered considerable popularity with restaurant owners as well as customers, thanks to great enhancement to customer service quality.
After all, everyone loves reservation apps for restaurants that can be navigated with convenience.
Convenient and timely reservations
This is one of the most significant benefits of an online reservation system where the customers can book a time that is convenient for them.
It also maximizes the overall sales of the restaurant because they can do it at any time – day or night.
Customers are more likely to make a booking in the evening when they get free from work – and they no longer have to worry about busy phone lines at that hour.
Customer satisfaction
The system-integrated website displays the business hours, time of reservation and incentives such as special offers and coupons to guarantee a more appealing dinner experience for your patrons.
Customer booking history can be saved automatically with their preferences, to enable the servers to create the best dining experience during every visit.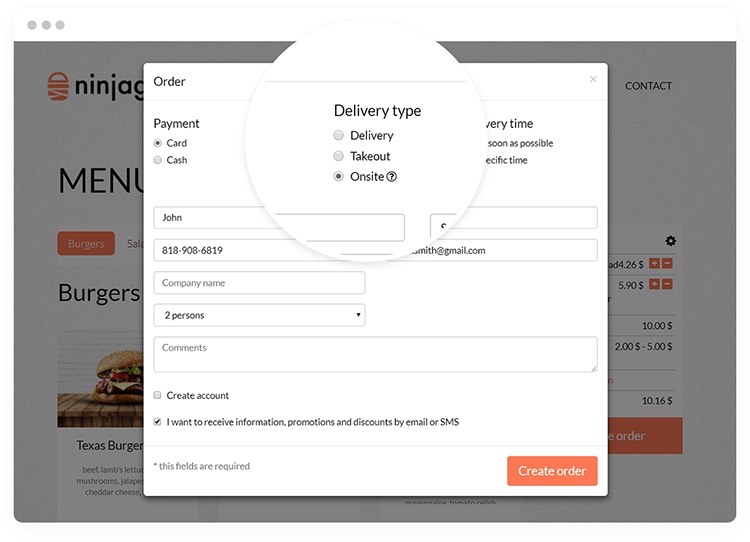 Increased profits
A table booking system is a fruitful investment as it will not only help you improve your online reservations but also allows you to reap a higher profit per month on those reservations.
The result will be increased sales of the extras because now your customers can automatically see these options whereas the staff sometimes forget to mention these add-ons if they are taking multiple bookings during a busy period.
Research suggests that 40% of customers and restaurant owners want the online booking feature in the restaurant reservation app. It is safe to say that the restaurant industry understands the myriad benefits provided by a quality table management system.
What to consider before choosing a table booking system
There are multiple online booking systems out there, but if you want a table reservation system that perfectly aligns with the goals of your business and is an instant hit with your customers, here are some aspects of it you must think about:
New profit streams for your restaurant
The big players in the food industry are coming up with ways to generate new profit streams – research suggests that millennials spend 44% of their food dollars on eating out annually, and it's essential to attract as much of that as possible.
Therefore, you need a solution that provides special functions to help you increase your profits.
These events might include giving your guests the ability to select their seating area or choose from an exclusive menu.
Reliability of reservations systems
Before choosing a table reservation system, the first thing that you ensure is the system's reliability. If the system suddenly crashes on one of the busiest days of your restaurant's service, you might miss out on many valuable reservations, lose customers, and receive complaints from the users. Your restaurant cannot afford such a risk.
Therefore, a dependable system that minimizes the chances of crashing risks has to be your safest bet.
Ease of use
The simplicity of the software is a big deal for your business because it goes a long way in determining the processes and profits of your restaurant.
Make sure you know exactly how your customers will experience the reservation process as people do not have much patience to deal with a complicated interface.
Price of reservation software
Various pricing plans are available for booking apps – the monthly plan for which you pay to use the platform for a month or the commission-based pricing that charges you a certain percentage of money when a booking is made.
These plans grow with your business, but if you are going for the commission-based pricing plan, with the increase in commissions, you might end up paying more than the monthly plan.
Maximum coverage with online reservations
The waitlist management systems allow restaurants to accommodate the maximum number of people according to the number of open tables and their turn times.
Managing the restaurant floor can be tough, especially when it comes to walk-in seating.
Your reservation for a restaurant system must be built on an algorithm that considers up to 10,000 seating options in very little time while ensuring complete transparency for you with powerful reporting tools that include customer flow reports.
The functionality of table reservation systems
A competitive table booking system provides multiple functions such as memberships, discount codes, vouchers, automatic email, SMS reminders, and a lot more. These functions help restaurants up-sell, market, and delegate operations.
Furthermore, it should not only offer innovative widgets and features but work correctly when integrated with the restaurant website through a WordPress plugin or when combined with any other software.
Reservation system alignment with your business plan
The right book a table system must support your business goals.
There are two types of booking systems in the market: consumer-facing websites and operator facing management platforms.
The first type functions as marketplaces for reservations – it allows restaurants to list their seating inventory and enable diners to search and book tables across different restaurants.
The operator facing platform allows the restaurant to power its consumer-facing website with apps that are then advertised to diners.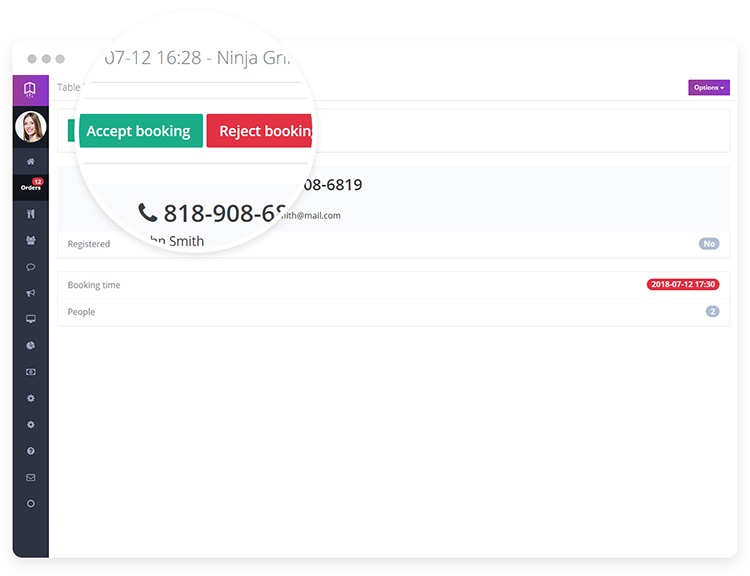 In Conclusion
The best table reservation system provides functionality, user-friendly interface, reliability, customer satisfaction and the added feature of keeping track of your business.
UpMenu online food ordering system with reservations feature saves a considerable amount of time for both the restaurant staff and the customers. The diners can easily place their orders through the online system and reserve the seating plan of their choice while the restaurant staff is saved from the hassle of long phone reservation calls and the confusion of bookings that arise due to human error.
UpMenu system informs you about the number of expected customers and how you can plan your staff and stock levels according to the reservations.
FAQ
What is a restaurant reservation system?

The restaurant reservation system is a software solution that offers consumers the convenience of booking a table and ordering food in advance. Customers can use a designated website or mobile application to place orders even before they set foot in a restaurant.
How is a restaurant reservation system helping the business?
Restaurant reservation system helps by saving your employees time that would take to manually receive reservations and orders. It also helps by providing information about future workload (so you can prepare accordingly).

Restaurant reservation system holds positive value for your customers as a convenience that has become standard in the industry.
What are the features of a comprehensive restaurant reservation system?
– Secure Payment Options
– User-friendly Interface
– Pre-ordering option
– Transparent calendar
– Visually-appealing menu design
– Promotion engine(capable of handling vouchers and discounts)
– Automatic communication for Marketing Campaigns
– Simple and smooth integration
– Phone Call support
– Report System
What to consider before choosing an online restaurant reservation system?
– New revenue streams for your restaurant
– Reliability of the chosen system
– Clear and transparent interface
– Value for money
– System Coverage
– Additional functions (automated marketing, promotion engine, mobile app integration)
– Adjustment to your business strategy