On this special romantic day, the stakes are high, and the competition is bound to be fierce. Coming up with fresh, innovative ideas that will stand out and captivate your customers can be rather tricky. We know you've got your share of struggles, so we decided to prepare a list of ideas that will help you distinguish yourself from the competition. Dive into our compilation of the '14 Best Valentine's Day Restaurant Ideas' and become the go-to spot for an unforgettable Valentine's Day experience.
Anti-Valentine's Day Promotion Ideas
We've also prepared a short list of anti-Valentine events and marketing ideas you can use to entice folks who'd need a break from all the love stuff. We'll help you gather all the lonely hearts in town just as well!
14 Best Valentine's Day Restaurant Ideas 
Every restaurant business is unique in some sense. The event that works for somebody else might not work that well for you. Check in with your restaurant marketing plan and make sure the Valentine's Day event matches your target market. Now, let's get started!
1. The Classic: Lure Lovers With a Special Dinner for Two Deal
There are a few things that never change with certain occasions, and in the case of Valentine's Day, this would be it. A Valentine's Day dinner for two is probably the most popular way of celebrating this special day, making it a very safe bet. Nothing too fancy, but you really can't go wrong with this one. Make sure to facilitate booking using an online reservation system.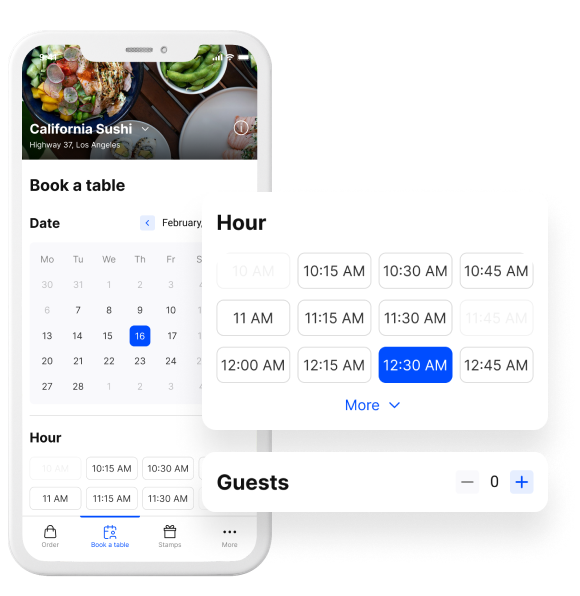 Start table reservation
in your restaurant
More on-site sales and fewer abandoned bookings.
2. Stir It Up With a Special Valentine's Day Cocktail Package
Valentine's Day is an ideal occasion to display your creativity and mixology skills. Serving special cocktails can help distinguish your business from others, as unique beverages can generate interest and enthusiasm, potentially leading to increased sales and a larger customer base. 
These drinks can also help create a romantic and festive atmosphere and be a great addition to a romantic dinner. What's more, patrons may be inclined to share pictures of their visually appealing and one-of-a-kind cocktails on social media, becoming some of the best free Valentine's Day restaurant promotions.
3. Choose the Right Playlist and Play Romantic Music
Playing the right music can lure in a lot of couples who are currently on the prowl, looking for the right place to spend this special day. Remember to set the romantic atmosphere by selecting the right music for the occasion. We've prepared a couple of playlist recommendations so that you don't have to be worrying about hiring a DJ or spending a week researching the right playlist. 
Valentine's Day Spotify playlists you can't go wrong with
4. Valentine's Day Menu With Limited Edition Dishes
Encourage guests to join you for this special occasion by serving a limited Valentine's Day meal. Don't be afraid of your creative ways; the goal is to get people talking about V-Day at your place. You can't go wrong with heart-shaped food, lots of red-colored desserts, special menus, or a special free dessert.
5. Make It More Unique With a Live Music Band
Hire a live music band on Valentine's Day to create a romantic and intimate atmosphere, enhancing your guests' dining experience. This can attract more customers seeking a unique, memorable night, boosting your foot traffic and sales. The band's presence can also strengthen your restaurant's reputation as a venue that goes the extra mile to provide not only great food but also engaging entertainment.
6. Celebrate Valentine's Day With Special Loyalty Program Deals 
Celebrate Valentine's Day with special restaurant loyalty program deals to not only reward your regular customers but also incentivize new ones to join the program. Offering exclusive discounts can increase repeat customers, as the unique benefits can enhance customer loyalty and satisfaction. It can also attract potential customers, boosting your customer base and sales.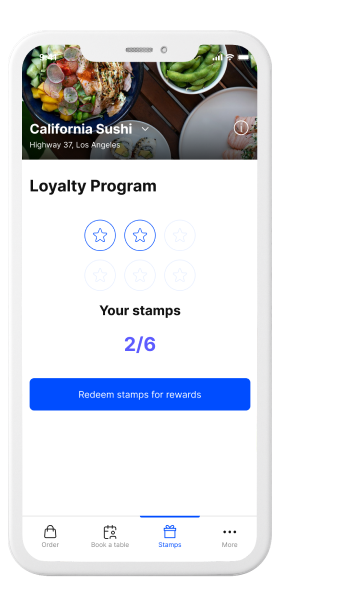 Customers who join the loyalty program often return and spend more
Get up and running quickly with our easy-to-implement loyalty program.
7. Offer Family Deals for Folks Who Celebrate With All the Loved Ones
Limiting Valentine's Day promotions to couples deals only might make it hard for you to distinguish yourself from all the other local restaurants. Offer Valentine's Day specials for families to entice those who want to share this special meal with their entire family.
8. Steal all the Customers With Prix Fixe Menu and Free Alcohol
If you're looking to dominate the local industry on Valentine's Day, you can't go wrong with a prix fixe menu and free booze. A fabulous prix-fixe menu for Valentine's Day enables a fuss-free lets lovebirds focus on cooing at each other instead of puzzling over what to order. This slick play also helps manage costs and cut food waste.
But wait, there's more! Throwing in free alcohol? Now that's a party starter. This heart-winning move won't just add some sparkle to your guests' eyes, but it can pull in a crowd faster than you can say "cheers." Make sure to smoothen out the reservation process with a reservation system!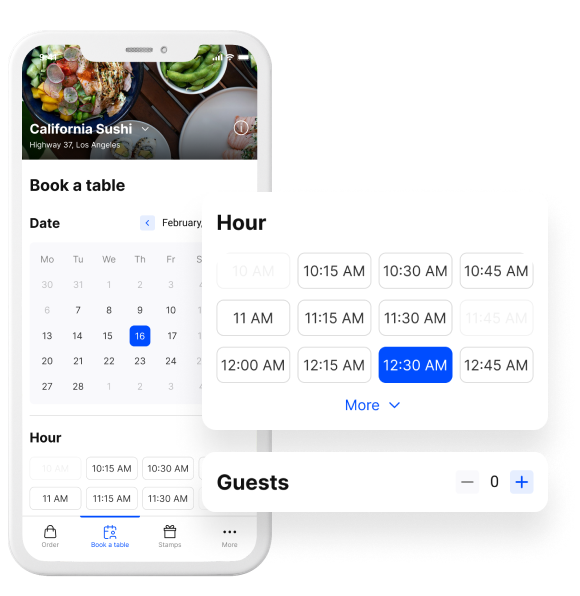 Start table reservation
in your restaurant
More on-site sales and fewer abandoned bookings.
9. Set the Atmosphere With a Candlelit Dinner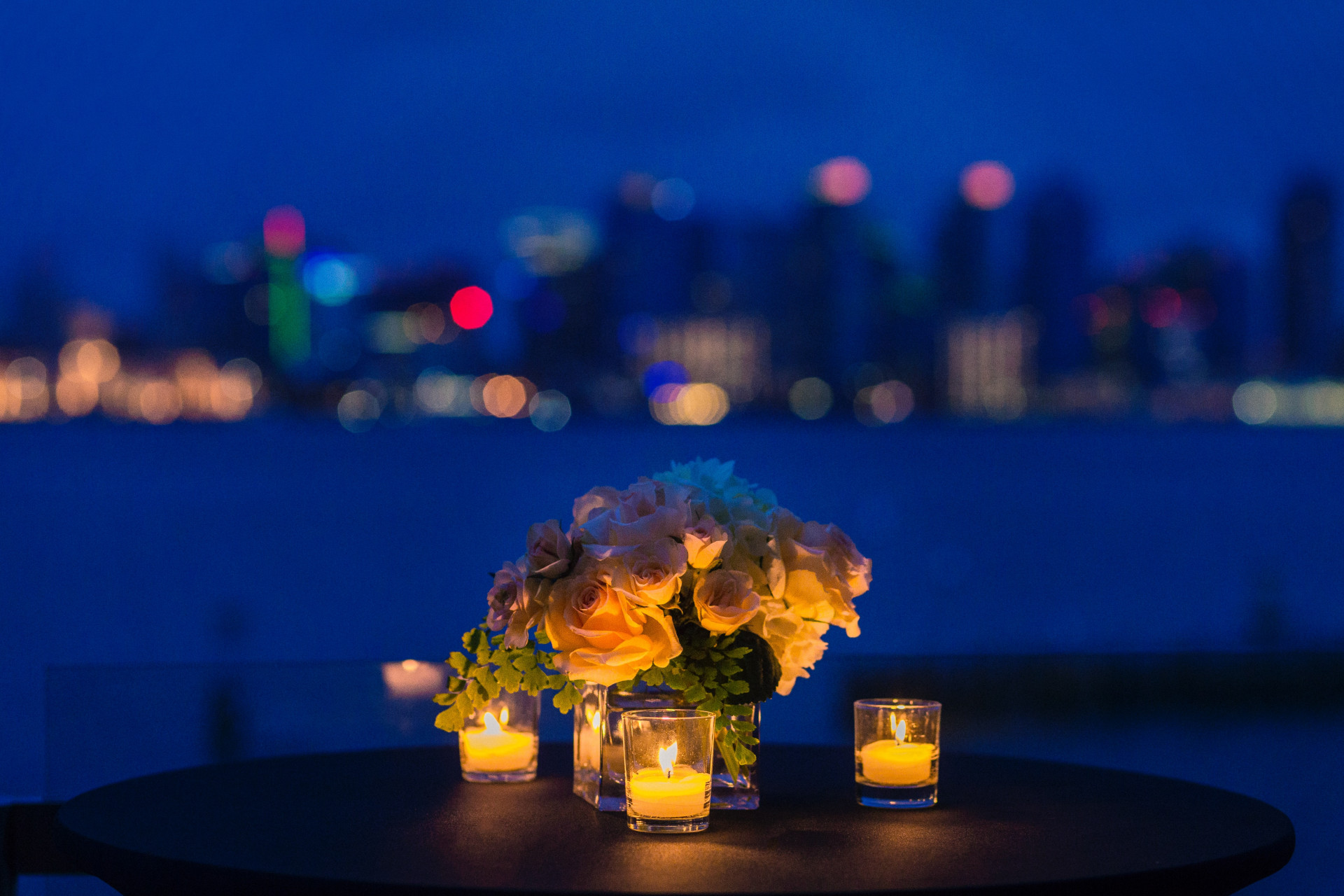 If you want to get customers to spend Valentine's Day at your place, you've got to make a little effort. Consider setting the ambiance with proper, low-key lighting. If your place has colored LED lights, consider dimming them down to deep orange. Light the tables using special, fragrant candles to make this romantic night truly special.
10. Host a Romantic-Themed Trivia Night Covering Famous Couples and Romantic Movies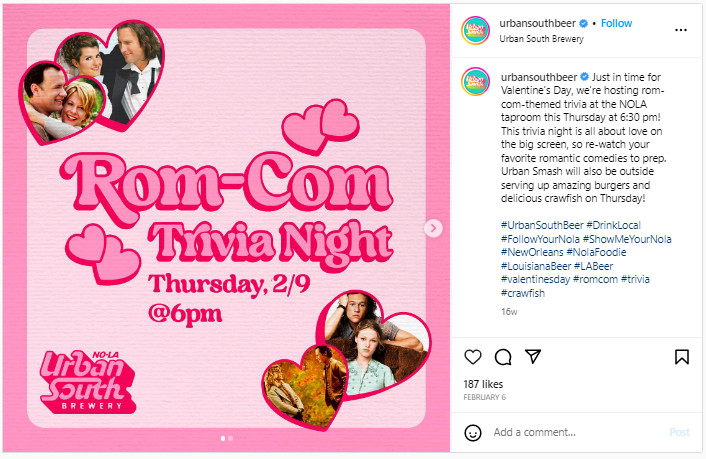 Transform your place into a destination for not just dining but also entertainment and attract a wider range of customers. Trivia games encourage social interaction among patrons, which can foster a sense of community and make their dining experience more enjoyable. This can lead to positive reviews and word-of-mouth referrals, enhancing your restaurant's reputation.
Valentine's Day Promotion Ideas For Folks Who Want Nothing to Do With Valentine's Day!
Great, so we've got you covered when it comes to those who want to celebrate Valentine's Day the traditional way. But what about those who have had enough of all the lovey-dovey mess and want to enjoy some anti-Valentine fun? Below are some spicy entertainment ideas for folks who want nothing to do with Valentine's Day.
11. Host 'The Night of the Broken-Hearted' and Bring in all the Fun Singles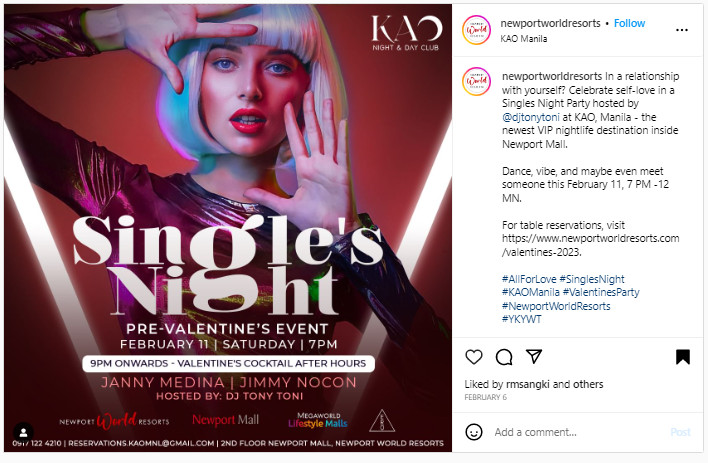 Go against the current and reach out to singles who might otherwise skip the holiday. According to
Pewresearch
, 31% of Americans are single. Make your move and set up a fun night for folks who'd otherwise stay home. Remember, such an event should be executed with a light-hearted, respectful approach to ensure everyone feels comfortable and has a great time.
12. Become the Local Cupid and Host a Single Mixer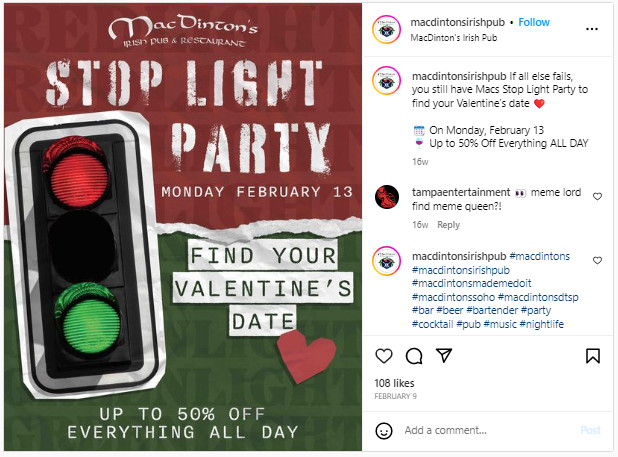 Hosting a singles mixer on Valentine's Day turns your restaurant into a social hotspot, attracting singles who might typically avoid the holiday. This boosts your customer traffic and sales. Plus, it creates an inclusive atmosphere and sparks new connections, which can enhance your reputation as a fun, versatile venue. Always plan with care to ensure everyone has a blast.
13. Celebrate Friendship With a 'Galentine's Day.'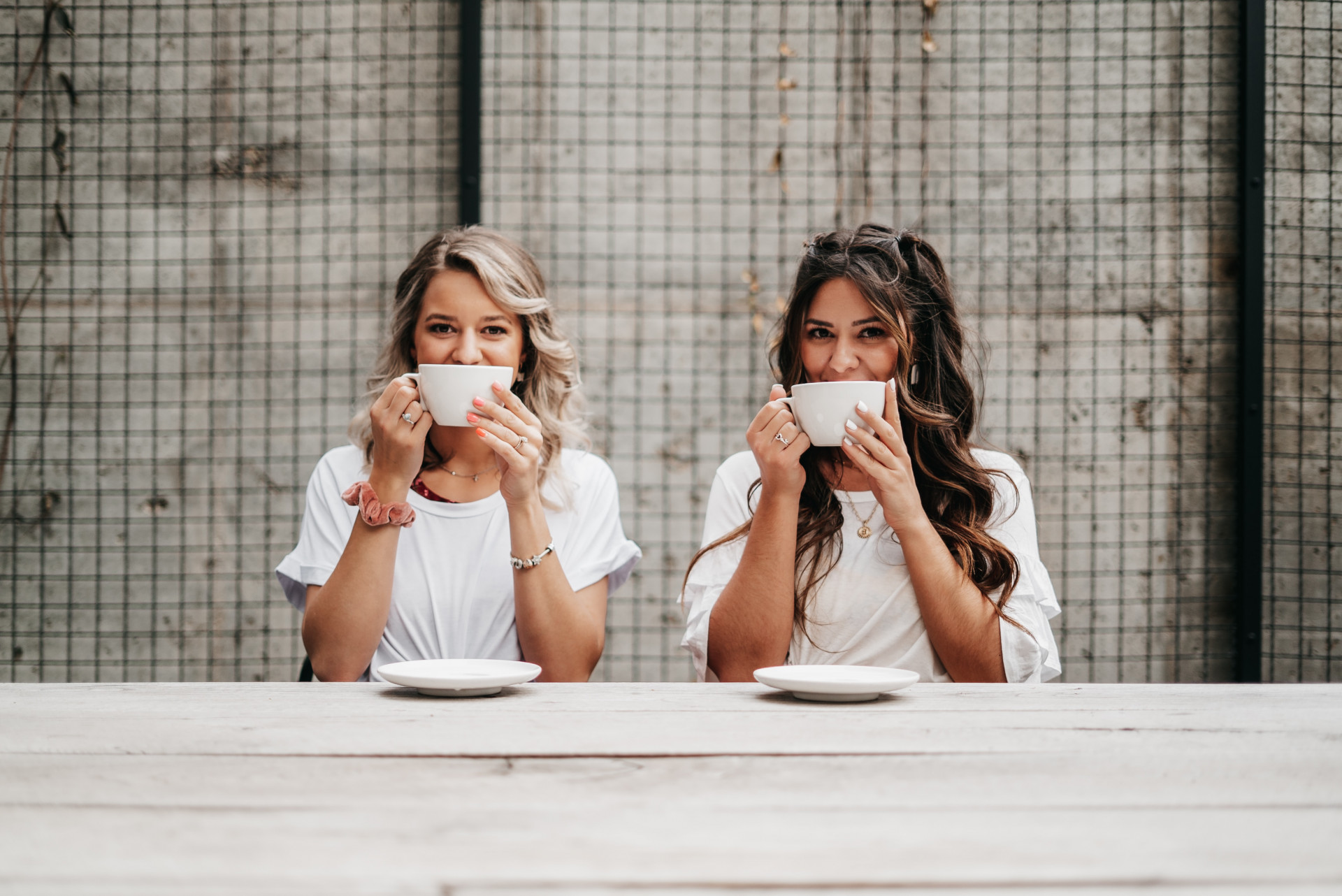 Galentine's Day is a day dedicated to the celebration of female friendships. Hosting a Galentine's Day at your restaurant entices your customers to bring in their gal pals. Offering group deals or themed specials can further enrich this unique celebration. Remember, thoughtful planning ensures everyone enjoys this special day of friendship.
14. Promote Self-Love With a Special Menu for Singles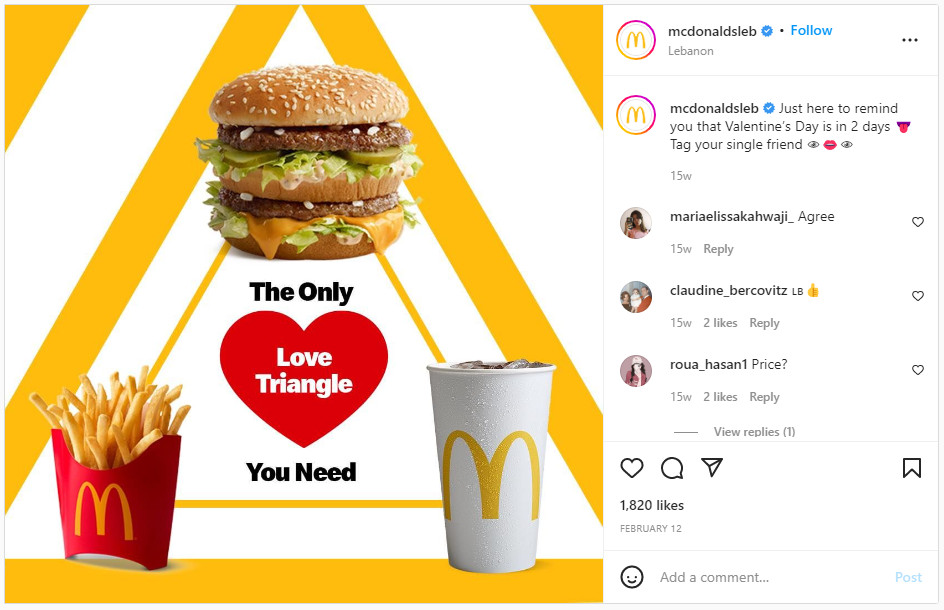 Promoting self-love with a special menu for singles on Valentine's Day offers a refreshing spin on traditional celebrations. This inclusive approach can attract a broader customer base, potentially increasing your sales. Furthermore, it showcases your restaurant's creativity and understanding of diverse customer needs, bolstering your establishment's reputation. Offering a unique menu can make single patrons feel celebrated and appreciated, enhancing their overall dining experience. Make sure to spread the word through all of your marketing channels!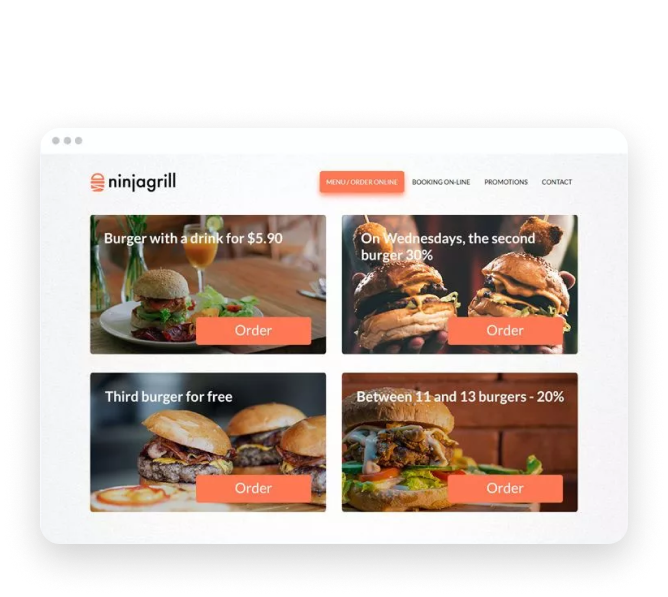 Conduct effective marketing
from one place
Run targeted promotions and increase revenue with restaurant marketing.
Key Takeaways
Valentine's Day is a great opportunity for restaurants not only to celebrate love but also to boost business. As a restaurant owner, it's going to be up to you to use all the right marketing tactics to differentiate yourself from other restaurants and make your guests feel at home.
For a lot of restaurants, Valentine's Day looks exactly the same. Consider trying out anti-Valentine's Day ideas to bring in people who might've been otherwise left out.
Leverage this special day to get more folks hooked on your restaurant loyalty program.
Don't be afraid, and be creative. However, make sure you're catering to the right audience. Review your restaurant marketing plan to make sure you're on the right track.
Last but not least, promote the event through all of your marketing channels to entice customers to register through your restaurant online reservation system.