If you want to become a successful business owner, you need to take few aspects into consideration. First of all, you have to decide what kind of a business you want to run. If you made up your mind and decided to enter the highly demanding restaurant establishment, then we are here to help you with some guidelines on how to start a bar and a grill.
First Things First – How to Start a Bar and Restaurant Business?
It might seem quite easy, but you should start with a business plan first. Find your targeting market. Do you want to run a sports bar, student's bar or perhaps something classy – like a bar for more sophisticated clientele? Once you decide on your key target, then you can start thinking about next steps.
Location is the Key!
If you want to open up a student's bar, then you might want to consider some areas that are located near the campuses. Something that would be easily approachable for those young and promising students, who will be willing to grab a beer and a snack at a local bar, once their classes are finished. If you want to serve your cocktails for those upper-class people, then you should look around in those wealthy areas. In both cases – rent might be quite high, that is why you need to be prepared to negotiate the lease.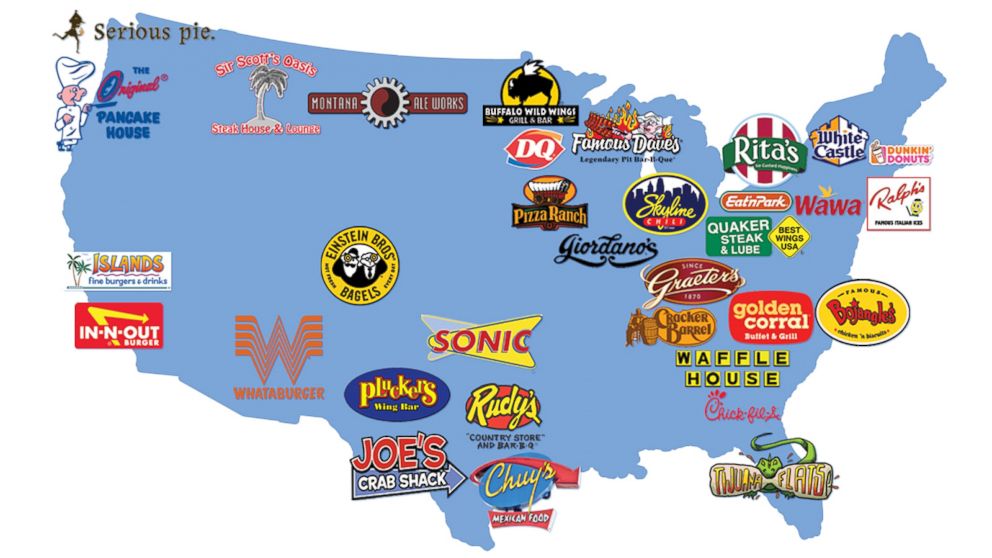 Get that Liquor License ASAP!
Just like the name indicates – a bar is the place where people can have a drink or two. That is why you will definitely need to apply for a liquor license in order to be able to serve alcohol. A State Liquor Authority may issue a permit that will allow you to legally sell and serve alcoholic beverages to people who are over 21 years old. This will definitely cost you some money. The prices vary, depending on the state in which the license is being issued.
Hiring the Right People and Creating Your Dream Team
Once you found the right place, got all the necessary equipment, the license and such, you will need to look for your employees. Finding the right bartender might seem easy, but it requires a lot of effort. If you are located in a nice neighborhood, and you future customers will consist mostly of distinguished and refined people, then you need staff that will know how to handle such clientele. But if you are getting ready to serve alcohol to some collage kids, then you might want to look for employees that are more laid back and casual. In both cases – you need people who can provide an excellent customer service.
How to Open a Bar Restaurant – Choosing the Right Menu
So, the alcoholic beverages are not the only positions on the menu. If you want to add that restaurant feature to your business, then you might need to hire a professional chef. A bar usually serves simple and quick food, like burgers, fries, chicken wings and onion rings. Well, maybe an occasional salad for those on a diet. But if you want to run a decent bar and a restaurant, then you have to offer your customers way more than just a few classic dishes.
Let us Elaborate on Food
The food you are about to serve also depends on your target clientele. But in both cases – you have to be ready to offer your customers some delicious and fresh food, that will go perfectly well with their choice of alcoholic beverages. Even though, it is a bar – you have to remember it is a restaurant as well. Treat your customers with some mouthwatering dishes and give them the opportunity to taste those amazing meals. Put effort in selecting only the finest products and take your time to create a menu that will definitely attract more and more consumers.
With UpMenu.com, you can flag certain items on your menu with labels that will give customers more information about the product and meal. This is an excellent way to provide customers with accurate and straightforward data about your cuisine. Additionally, it can help you keep tabs on orders and make sure you're not overbooked.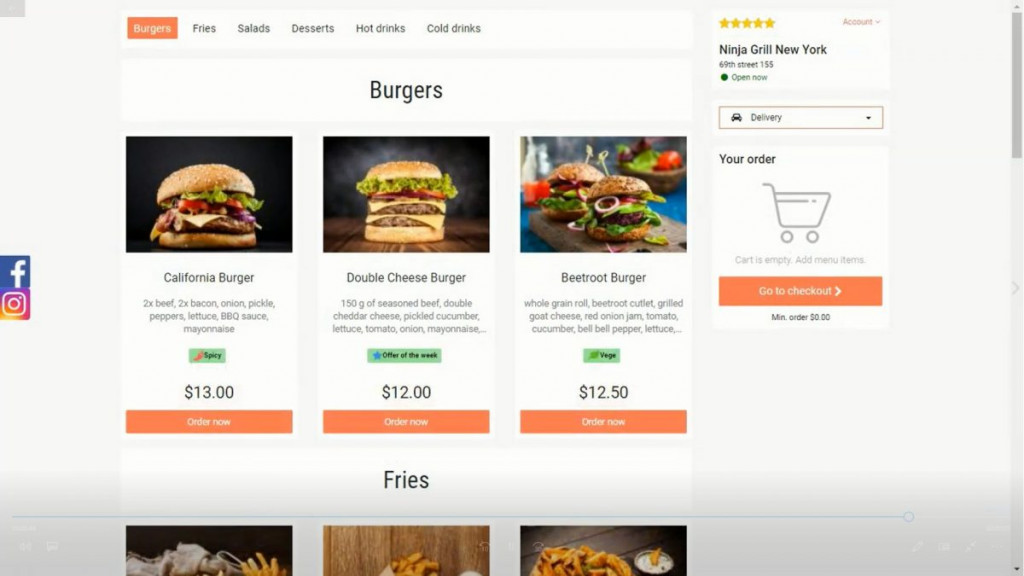 How to Open a Bar and a Grill that will Attract a lot of People?
Being new in the business can turn out to be quite challenging, that is why you need to think of some special offers and happy hour options, that will definitely bring some new customers to your bar. Make those Thirsty Thursdays worth visiting your bar and grill by offering your clients free shots of tequila or add a free portion of French fries when ordering a pitcher of a beer. People are more willing to choose a restaurant that will offer them a discount or a free drink. You can also add few candies to the receipt. Many restaurants are using this method, and it seems to be working out pretty well.
Use Those Marketing Tools to Advertise Your Business
We know that opening up a new restaurant, bar or a grill can cost a fortune, that is why we want to remind you of the power of social media. There are platforms like Facebook and Instagram that can help you advertise your business for free (well, at least in most cases). Make sure that your bar has an active Instagram and Facebook accounts, so that you can post pictures, let your customers know about any special offers and upcoming events. Encourage people to tag your business in their posts and most importantly – always keep both accounts updated.
Consider Hiring Legal Help
It is always better to be safe than sorry, right? Running a business requires a lot of legal knowledge as well. It is hard to be an expert in each profession, that is why we recommend hiring legal help. State law puts a lot of requirements on places like restaurants and bars. It is always better to have someone who can help you out with any possible legal matters as well as other problems if they were to occur. Remember, that dealing with customers might also bring some unexpected issues, so it is always good to be prepared for any surprises.
How to Run a Profitable Bar and Restaurant?
Every business owner would like their restaurant or a bar to bring that extraordinary income, right? In order to run a successful business, you need to surround yourself with reliable people, always listen to what your customers have to say and most importantly – provide the best possible customer service and impeccable food. A satisfied customer will definitely come back and refer your bar to another person. This is how you build up your loyal clientele!
How to Start a Bar and a Grill with No Money?
Perhaps you have a dream to open up a funky bar and a chic restaurant, but your finances are a bit off? There is always hope! If you genuinely have a good business plan and a terrific idea for a business, all you need to do is to find an investor. A person who will be willing to invest in your dream and gain some profits as well. Always make sure to make a clear and written agreement with such investors. Just like with business partners – it is always better to go over details and agreements and have them written down.
Remember, that a website is an important marketing tool for any type of restaurant, but it is especially important for Bar & Grill type restaurant. A well-designed website can help boost your brand awareness to potential customers. Additionally, a website is a great way to showcase the menu and drinks that are available at your restaurant. Upmenu.com can help restaurant owners create a professional looking website for their restaurants.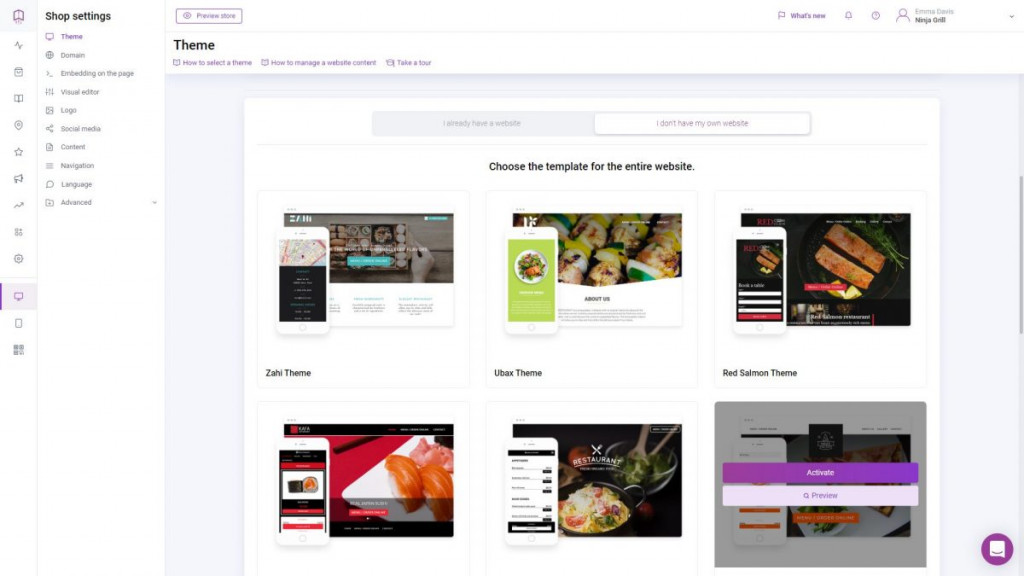 What Would be a Perfect Bar and Grill Interior?
Just like other restaurants, you should also think of a theme for your bar and grill. Perhaps you want to give your clients that vacay vibe, and decorate the interior with some Hawaiian accents? Or let them feel as if they were tasting some good old southern kitchen? Remember to take those pictures and post them online, so that the new clients can see how awesome your bar looks like.
How to Open a Bar and Grill on a Small Space
We know that space and seating limitations can kill almost any restaurant, that is why you should consider some outdoor seating arrangements if possible. You may also want to hire a professional interior designer to help you out with the space. Believe us, those people know how to work with even the smallest spaces. They will come up with some cool ideas on how to use up every inch of the venue. You will be surprised with all of the storage spaces they find. Each square meter will be used in the most efficient way and it will still look good!
Advertise Locally!
If your marketing budget allows you to spend some cash, then you should consider advertising your business on local radio. Let the people know about a new bar and restaurant that will be opening soon. You can attract your future clientele by offering them a free dessert to each meal. Local newspaper might also be a good place to advertise. Perhaps you can add a coupon, that will grant a freebie – people love freebies.
Speaking of Freebies…
Remember to order those customized items, like pens, mugs and notepads. You might want to give them away, so make sure to put contact info and address details on each freebie you give away. There are multiple companies that can make those customized gadgets for you. What is more, they offer competitive prices, so you will definitely find some good deals.
How to Open a Bar and Grill Restaurant When You Have Very Little Money
If you have some life savings and your dream is to open up your own restaurant, you can still manage to do it! If you do not want to cooperate with the investors, or simply do not wish to have a business partner, you can apply for a bank loan. If you have a proper business plan, then you might be eligible for a business loan. There are many different options, so make sure to take a closer look at them and pick the one that will suit your needs the most.
Can a Bar and Grill Restaurant Have Some Live Music?
Why not?! Since it is your business, you make the rules here. If you wish to treat your customers with some pleasant tunes, then by all means! Hiring a live band does not have to be too expensive. There are many bands, that are trying their best to become famous, so why not giving them a chance and letting them entertain your customers? Hey, you never know! Maybe your bar will play a huge role in someone else's dream too!
How to Open a Bar and a Restaurant for Vegetarians?
Well, perhaps you will still serve meat dishes, but we encourage you to put some vegan variations on your menu. Keep your options open for every type of customer. Make sure to have some gluten free dishes as well. There are more and more vegetarians and vegans out there, and you do not want them to choose a different food joint, right? Add those meat-free meals and make your bar and restaurant a place that suits everyone's cravings.
Make Sure to Appear on Google!
Google Business is the place where you want your business to be. You can easily manage your account and see all the reviews people write. Make sure that all the contact info and opening hours are always up-to-date. There is nothing worse than outdated information!
Yelp to the Rescue!
If you already know how to start a bar and grill restaurant, then you have heard of Yelp. It pays off to be there. The majority of people refer to Yelp when choosing the place where they want to eat or grab drinks. What is more, customers can rate restaurants and leave comments, so this is why Yelp is considered to be a legit source of information.
Let us Make a Reservation
Once you figure out all the online matters, make sure to give your future customers an online reservation option. There are many online tools that can help you with that. You can also add such an option to your home page. Trust us, there are people who want to be sure that a table will be waiting there for them.
How to Deal with Comments
Knowing how to open a bar and grill restaurant is one thing, but dealing with all the comments is a totally different story! Once you start your own bar and grill, you will encounter many different comments. Some of them will be flattering, but you might also come across those less favorable ones. Make sure to respond to comments. Be polite and if someone leaves a two-star review, you can always ask them what can you do better and how can you improve your service to get the highest note? People like to be heard, so make sure you listen to your clients' opinions. And trust us – getting those five-star reviews will make you proud!
Create a Safe and Pleasant Work Environment
One thing that should be added to all those "How to Start Your Own Restaurant Business" lists is creating a good working environment. Remember, that a huge portion of your bar and grill's success hides behind the hard work of your employees. If you have a team of reliable workers, then you are on a good path to achieve your goal. A happy employee is what you want. That is why it is so important to take a good care of your staff. Remember to reward them with bonuses and kind words.
How to Start a Bar and Grill with No Prior Experience
You can still open up your own restaurant business, even though you have no prior experience. If your dream is to run a bar and a grill restaurant, then you should follow your heart! There will be many unknowns, but the key is to find the right people to help you develop your business. Look for chefs with prior restaurant experience, hire a manager, that has all the skills and knowledge needed. Together you can build a strong empire, that will serve the best food and the most awesome drinks in town! As for the legal matters – just like we have mentioned before – hire legal help, so they will help you be aware of all of the state laws and regulations, as well as Health Department requirements.
The Grand Opening of Your Bar and Grill!
Once you learn all the details on how to start a bar and grill restaurant, then you might want to consider throwing a grand opening party. A perfect way and occasion to show off your delicious burgers and signature cocktails. You may also advertise your business by taking part in those local events, that usually take place at parks. Restaurant's Week? You should definitely be there too! Take each opportunity to promote your business out there!
Collaborate with Influencers
Another way to put your bar's name out there is to collaborate with influencers. Social media platforms serve as a perfect weapon when it comes to advertising any business. You may invite your local influencers for the grand opening. In many cases you might need to pay for such a visit, but those will be money well spent for sure. Foodstagramming is becoming serious. People post pictures of food and they tag restaurants, so there you go – a good publicity that can be free of charge (in some cases of course). You can also encourage your guests to post pictures from your restaurant. The more people see it, the better for your business!
As you can see, there are numerous things and matters, that simply have to be taken into consideration when starting up your own restaurant business. Opening up a bar requires even more work, due to the licensing stuff, but there is no need to panic. Step by step, and you will be able to make it all work. Think of an outcome and your future income. You can create something extraordinary, a place where people will want to come back, grab a beer and eat those delicious grilled dishes.