Informative and appealing restaurant menu descriptions can help your business operate effectively in 2020. Which can be tough, especially in the current COVID-19 pandemic climate we find ourselves in.
According to Small Biz Genius, 90% of guests check restaurants online before they visit in person. Proper menu writing is a must in order to attract the right crowd to your restaurant. 
Based on Finances Online, 90% of consumers say that going to restaurants is enjoyable, with 40% treating it as part of their lifestyle. While it may seem arbitrary from a business owner's standpoint, even small adjustments to the menu descriptions can make a huge difference.
Let's take a closer look at how to write mouth-watering food descriptions, which will lead to higher profits for your restaurant going forward.
How to Prepare Restaurant Menu Descriptions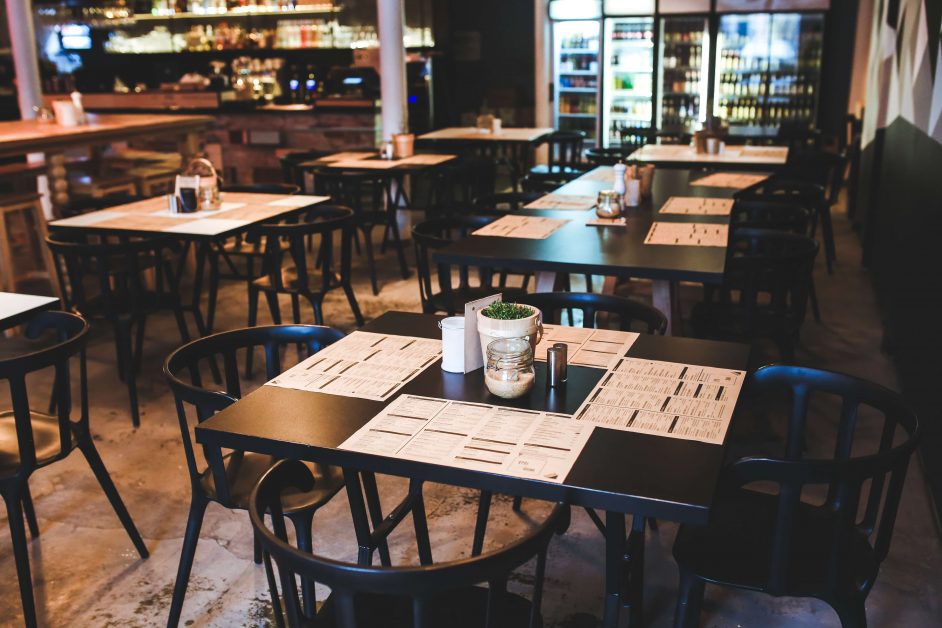 List your Available Menu Items
Let's assume that you are writing your restaurant menu descriptions from scratch in order to cover all the bases. The first step of writing menu is to simply list all of your available dishes in a digital format. 
Consult your chef and take the time to list all menu items at your disposal with corresponding names. You can use a paper writing platform to make the process faster so that you can avoid unnecessary downtime in the preparation phase.
Avoid Fluffy Wording
Provide your customers with food descriptions that make you hungry to convince them to order from your establishment. It's best, to be honest, and transparent with your menu item descriptions. 
After all, your customers will quickly find out how honest you were with the description for food when the dishes arrive. To that end, make sure to avoid hyperbolic menu description words and phrases such as "best" or "spiciest" to manage expectations. Present your dishes as they are and with the ingredients actually used to prepare them. 
Emphasize Menu Descriptions for Specialty Dishes
Every restaurant needs specialty dishes in order to stand out on the market. Consult your chef and kitchen staff about what kind of specialty dish you can include in a menu. Limit the number of specialty dishes to emphasize their exclusivity and uniqueness to the customers. 
Highlight their presence on your restaurant menu and instruct your waiters to recommend it to potential customers. You can easily build a reputation on your menu descriptions if you add such dishes to your list – don't skip out on doing so.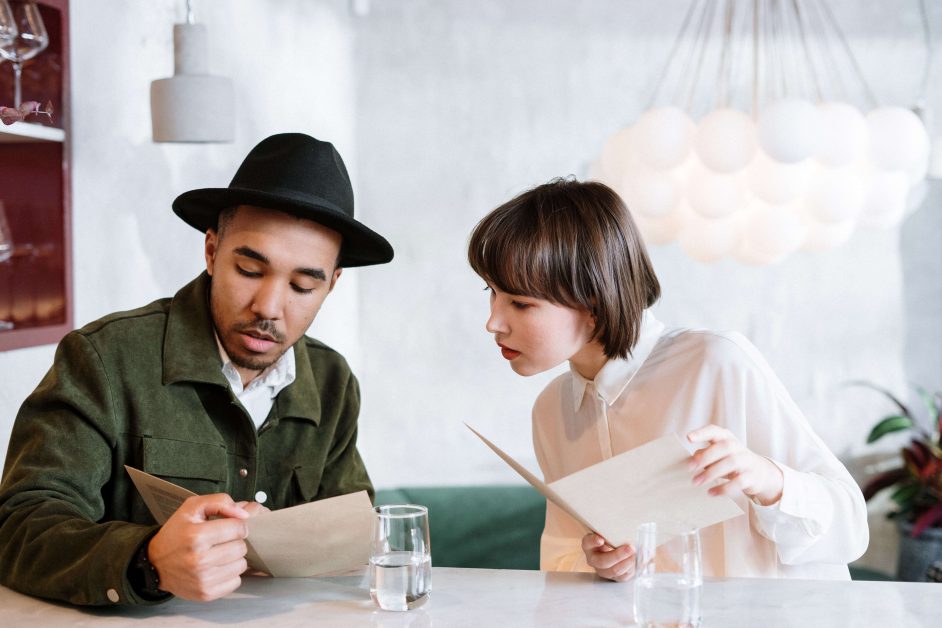 How to Write a Menu Description
Rely on Juicy Verbiage
The main goal of your food descriptions should be making customers craving for your food and urge them to order from your restaurant. As such, you should absolutely use words that correlate with hunger and the quality of food in your writing. 
Creative menu wording such as "delicate," "tender," and "satiating" is a great example you should use. These descriptive menu words will allow you to not only attract more customers but also to raise the prices of any menu item due to its higher exclusivity.
Keep Menu Descriptions Simple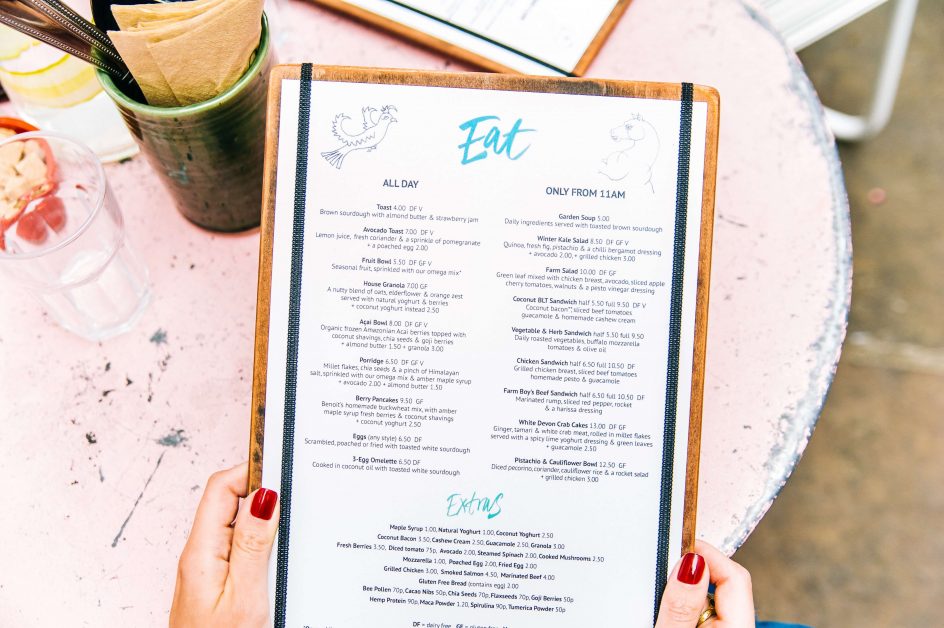 Each menu item you add to your restaurant menu should be as simple and understandable as possible. It's best to limit the food menu description of each dish to a single sentence to avoid unnecessary fluff. 
Writing tools such as Supreme Dissertations, as well as Evernote and TrustMyPaper, can help you edit out unnecessary food descriptions words. Focus on writing fancy menu descriptions that would personally attract you to order from a restaurant. 
Address the Preparation Process
A great way to open up your guest's appetite is to talk about the preparation process of your dishes. A one-sentence description of the preparation process, in addition to ingredients, can raise the attractiveness of your menu items significantly. 
Don't hesitate to mention if your dish is pan-seared, deep-fried, smoked, or prepared in another way that could hold additional value for your customers.
The food description is also about informing your guest that the specific dish is viable for them personally. As such, you should also address allergens or other health hazards that could be harmful to potential customers that may not be aware of those ingredients.
How to Write Restaurant Descriptions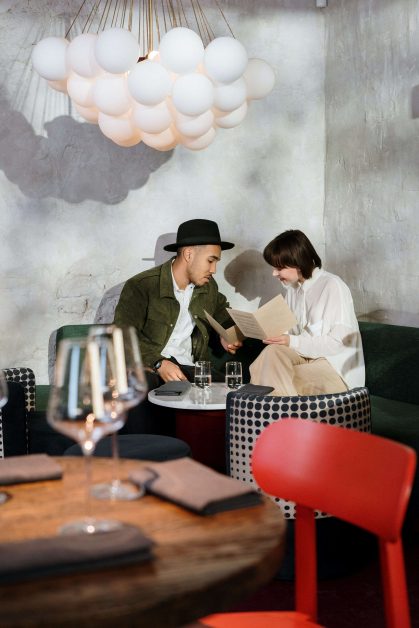 What Makes your Restaurant Unique?
Restaurant menu writing is more than just listing your dishes and calling it a day. You can add a small addendum on your restaurant's history, founding, and values on the menu for a better dining experience. 
It's also a good practice to add information on other establishments under your name, your chef, and other elements unique to your restaurant. This will humanize your restaurant and encourage guests to order food online or visit a brick and mortar location.
Pricing Matters
Prices are a delicate matter when it comes to restaurant menu description writing. Your pricing structure should reflect the quality of your dishes and the interior design of the establishment itself. 
It goes without saying that dubiously cheap or over-priced food, will look suspicious to a guest, so charge for your quality. If your restaurant is new on the market, you can start with lower promotional pricing before raising the guest expectations.
Audit your Competition
Whether you operate as a fast-food restaurant or an exclusive establishment, competition is bound to be around the corner. It's a good idea to take a look at what your competition is doing when it comes to their menu descriptions. 
This can give you a good idea of the prices in your niche and allow you to become more competitive from day one. Don't copy what other restaurants are doing but simply use their menu writing as examples.
Restaurant Menu with Descriptions for Better Customer Experience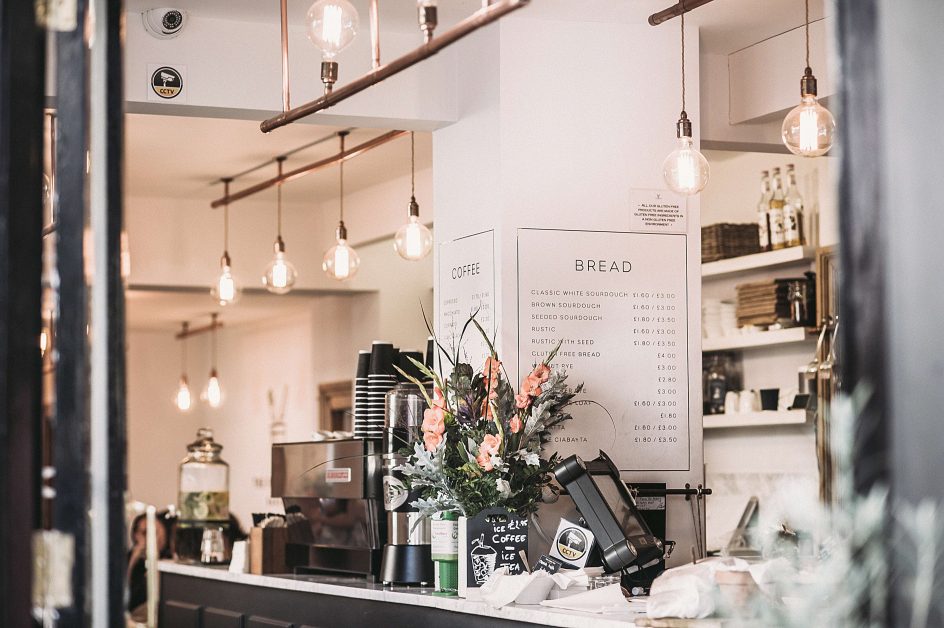 Consider Going International while Writing Menu Descriptions
You are bound to have international guests from time to time, regardless of your restaurant's size or digital marketing efforts. To that end, it is a good idea to write the food descriptions for menus in at least two languages, your own and English. 
The decision to translate your menu to another language will widely expand the accessibility and appeal of your restaurant to any guest from abroad. It will also allow you to raise prices further, given that international guests will likely have better purchase power.
Quote Satisfied Customers
Social proof is a great way to make your restaurant menu description more appealing to an unconvinced guest. 
You can have famous chefs, celebrities, influencers, as well as day-to-day guests, give their thoughts and reviews on your dishes. The names of familiar public personas will bring new customers to your restaurant brand and attract a higher spending client base.
Don't Skimp on Updates to Restaurant Menu Descriptions
Once you develop the restaurant menu descriptions that work with your guests, don't skip out on updating your list. You can always add a new dish to the menu as a way of refreshing your offer. 
This will satisfy existing guests and give new customers a reason to visit your restaurant. Avoid stagnation even if your restaurant generates good profits for the time being. Look for ways to innovate, and these efforts will reflect in the tips and profits you receive.
How to Write a Menu Card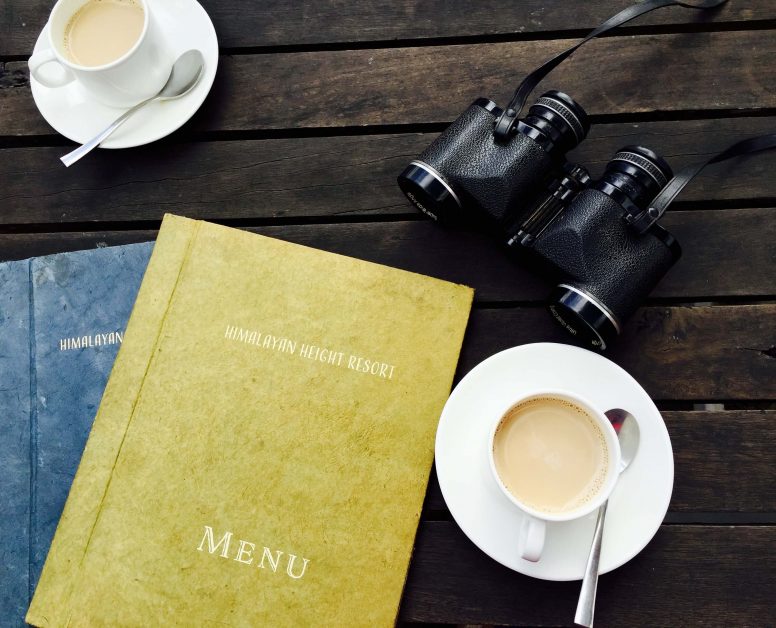 Use Exclusively Original Content
You should avoid using copyrighted materials for your restaurant menu descriptions. Hire a photographer or create original content internally with your staff – never use stock photos or clip art in menu writing. 
This will give your restaurant menu an aura of exclusivity and professionalism, allowing you to further raise your prices. Best menu descriptions arrange dishes with unique names to make them stand out and gain a certain level of added value. Moreover, these names should be original and not used by other businesses, especially restaurants.
Get creative, and name dishes after applied ingredients, preparation process, or something that inspired the creation of the dish.
Make it Ergonomic
The type of design you use for your restaurant menu should be comfortable to use by a guest. Make your menu ergonomic by making sure that it fits neatly in an adult guest's hands. 
Carefully consider what types of folding your restaurant menu will utilize if any. Print finish processes such as gold lettering or indented names of dishes can raise your menu's quality drastically. Small thumbnail images of your dishes as examples for guests can also be a good addition, which will make sure they don't avoid unknown foods.
Publish your Menu Online
The odds are that your guests will look for restaurant menu descriptions online before they visit your establishment. Take a proactive approach and create a website for your restaurant, even a rudimentary one. 
Publish your food menu with description on the website and social media to make sure that people know about it. Don't avoid these marketing steps since your competition will surely advertise their menu descriptions digitally. Give your menu writing the publicity it deserves, and your profit margins will reflect those efforts.
Your fancy food descriptions will surely make potential customers eager to order from you instantly. Make it possible with an online food ordering system by UpMenu and start selling online on your own website in a matter of minutes.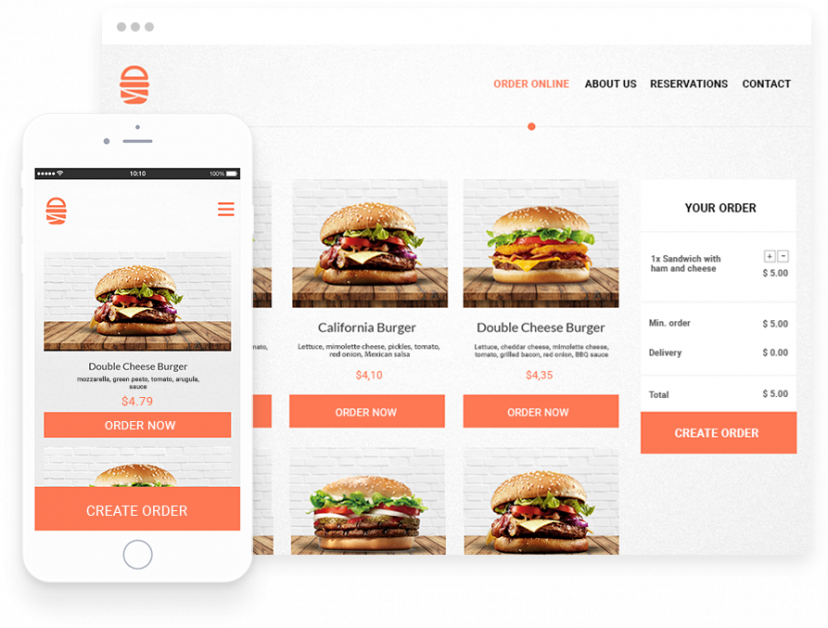 The Description of Food Matters
People can be extremely cautious when it comes to visiting a new restaurant, and for good reasons. They often visit restaurants with family or children, which makes their safety and health concerns all the more valid. According to Market Realist, 40% of households accounted for 63% of total restaurant spending in 2019, making a good restaurant menu writing a must. 
Play to your restaurant's strengths, list your dishes, give them unique names and descriptions, which will entice guests to order. Before you know it, you will have raised your restaurant's profits, waiters' tips, and the guests' satisfaction with your services through carefully written menu descriptions.