A preorder system allows your guests to place orders in advance. Instead of waiting for their meals at your restaurant, your guests can pre order them and arrive once they're ready.
Not only is this convenient for your clients, but it also comes with a few great benefits for restaurants. When customers place their food orders in advance, it not only increases revenue and helps you organize your work, but also reduces no-shows in your restaurant.
And with the food delivery market predicted to increase by 79% in the next 6 years, getting a food ordering app with a pre ordering feature is key to getting in on the action.
Guests love restaurants that let them place pre-orders in advance and dine in. However, recent data shows that over 65% of diners prefered restaurants with a pre ordering option which would notify them once their meal was ready.
That's why UpMenu has implemented the restaurant pre ordering feature "order ahead and dine in" in their online food ordering system.
What is a preorder food app and website?
An online food pre-order website or mobile app for restaurant allows your guests to place a pre order for a particular time and day. Customers who order food online for take-out or delivery can specify the time when the order is to be prepared.
Restaurant pre ordering on the other hand is when guests order food in advance and dine in. With UpMenu, they can pre order their meals online and choose when they'd like to have them ready, without having to wait at the table.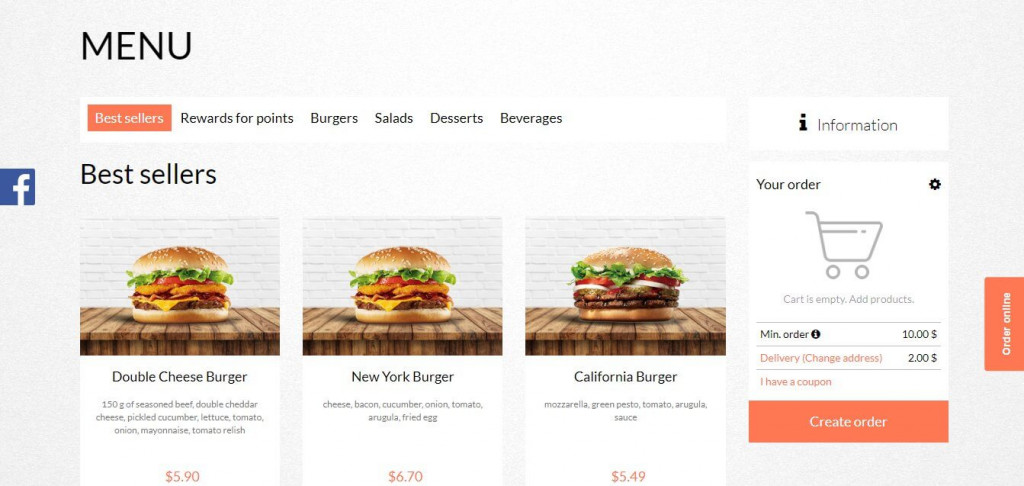 How to implement your preorder system
To start taking pre orders you need a restaurant management system that comes with pre order features. With UpMenu, the food preordering feature is available on both the restaurant website and mobile app.
You can create special promotions for guests, introduce them to new features, and publish posts about them on social media.
To get your clients to start making food reservations using the restaurant pre-ordering feature, send a newsletter about this option. You can also post this information on your social media pages, or simply inform clients in person at your business.
Getting the word out about your preorder system is essential to get your clients interested in ordering food ahead of time. Make sure they're familiar with this feature so they don't have to be stuck waiting for their food.
How a food preorder system benefits my clients
When it comes to food ordering, your clients will enjoy the convenience of being able to order online, without having to call your business. With UpMenu's online pre-ordering feature, all your customers need to do is create their order and choose the time and day they'd like to have it ready.
Shorter waiting time for customers
Making food pre-orders for eating on the spot or for delivery and takeout lets clients skip the wait at the table. This is super convenient, especially when you're busy. Clients pre-order, their food is prepared, and they arrive once it's ready – it's that simple.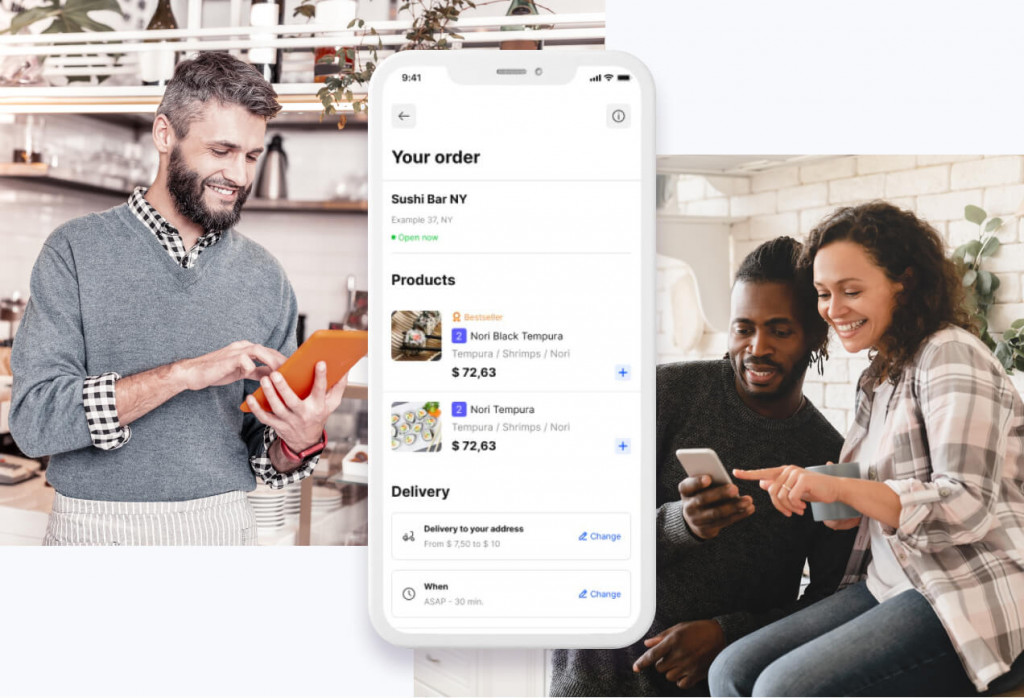 Order details in one spot
Customers visit your website or app, check your menu, choose their pickup or dine-in time and date, and they're done. Once you receive it, you can accept it, update and confirm the order status, and notify your client once it's ready.
All the information pertaining to the order is available on the app. Once the client arrives, they simply need to make payments and either dine-in or take their meals to-go.
Better customer service
Restaurants that implement a preordering system tend to have improved customer loyalty. But how? When clients order their meals ahead of time, they skip having to wait for the prep time. As a result, they arrive once their meals are ready and can enjoy them on as soon as they're on the spot.
Additionally, the more food reservations you get, the more time your staff has for other tasks and services. They're able to provide better customer service since they're not overwhelemd with having to take orders left and right. This also gets you more sales and encourages clients to spend more money at your restaurant.
What are the benefits of having a preorder system for my restaurant?
Pre-ordering also comes with some great benefits for your team as well. Your employees don't have to worry about taking orders from clients who've pre-ordered.
Guests who preorder food aren't stuck waiting at the table for it to be prepared, which means they don't take up as much time. This is important, especially during busy hours when your employees would like to serve more clients.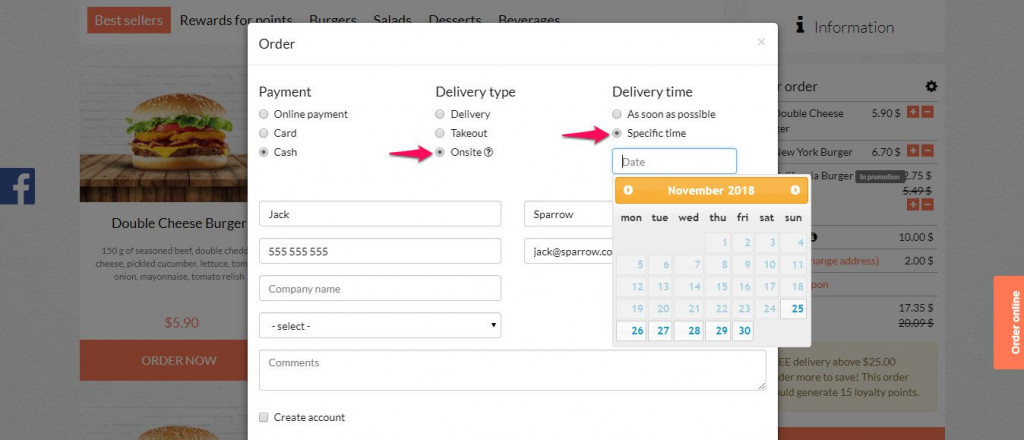 In-and-out order processing
It's even better for your employees when customers have made pre-orders for delivery or pickup, since these clients aren't waiting for their orders. They just arrive, make their payments, pickup their orders, and go about their day.
Thanks to a pre-order system, your team can serve more clients, who are happier with the quality of service at your restaurant. When your business is packed and you have clients waiting for a table, to see a menu, or for their orders, your service quality can begin to slip. As a result, customers will decide to eat elsewhere.
With pre-orders, the waiting times are cut in half. Your team can finally be able to service more clients at once, and your reputation improves.
Improved customer loyalty with preorder system
Your staff can focus more on tending to individual customers. This improves their loyalty, and makes them more likely to invite their friends and family to your business. That one-time customer is now a returning regular.
Once you're able to service more clients at once and save hours throughout the day, you not only make more money, but your customer loyalty improves, and your able serve a greater number of clients at once.
Additionally, 26% of customers prefer ordering their meals via a food pre-ordering website or app, whereas 45% say that a food pre-ordering option is a must when deciding where to eat.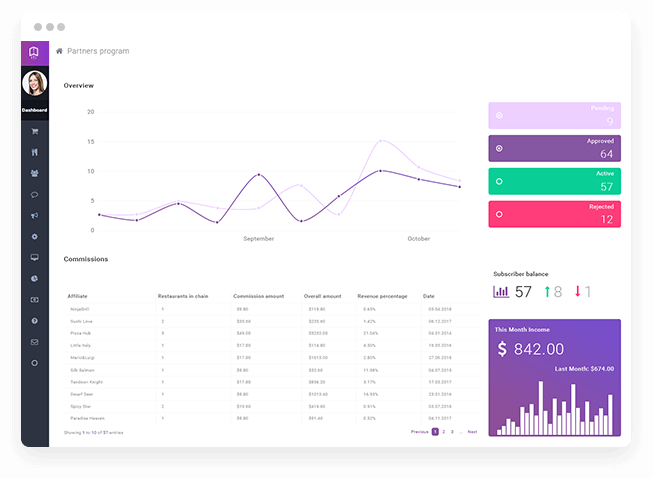 Key takeaways for preorder system
A pre-order app for restaurants is the go-to tool for streamlining the order taking process. Still feeling on the fence about introducing a preorder system into your restaurant? Here's a recap of all the great benefits of doing so:
Pre-orders can be made via the UpMenu app

No need to take calls over the phone

Payment types can be selected for quick in-and-out servicing

Your UpMenu food ordering app lets you update the order status with ease

Clients check your menu online and order in minutes

Shorter wait times means more clients can be serviced

The ordering system keeps pre-order data secure

Accept orders with just one click

Customers are instantly informed when their meals are ready

Order details, payment method, and delivery type are easy to manage
Hungry for more?
Ready to streamline your restaurant's processes even further? Find out more about dine-in options like online table reservations in UpMenu, which your customer can use to book tables without calling your business. This feature, combined with an online pre-ordering system for restaurants is a great way of optimizing your work, minimizing no-shows and late cancellations.
Contact us today and we will be more than happy to help you organize pre-ordering for your restaurant!