One of the most innovative concepts that gained popularity in the restaurant industry in the last few years is the virtual restaurant concept. Virtual restaurants have allowed restaurant owners to shift their focus from the layout of restaurant and bar equipment to their customers. In this article, we will explain what a virtual restaurant is and show you how to start your own.
What is a Virtual Restaurant?
A virtual restaurant, also known as a ghost restaurant, dark kitchen, or cloud kitchen, is a type of food service business that operates entirely through a delivery service or takeout, with no physical storefront for customers to dine in.
The virtual restaurant concept gained popularity in recent years due to the rise of food delivery app services and the increasing demand for convenience among consumers.
According to TechCrunch, in the virtual restaurant world, this business model can be "a storefront that exists only in cyberspace, or it can be a physical establishment with a separate kitchen devoted to fulfilling delivery orders."
How has the virtual restaurant model helped restaurants during the pandemic?
Many restaurants had to close or limit their operations. This led to

more customers ordering food online for delivery

.

Virtual restaurants and ghost kitchens helped physical restaurants survive by allowing them to prepare more types of food using the products they had. This helped restaurants avoid laying off workers and continue operating through the lockdowns.
What is Causing the Rising Popularity of the Virtual Restaurant Business Model?
There are a number of benefits of running your own virtual restaurant, which directly affect the rise in popularity of such restaurants, which includes:
minimal initial investment

adaptability and efficiency,

potential for expansion.
Benefits of starting a virtual restaurant:
Low Overhead Costs:

Costs related to rent, utilities, and other expenses associated with maintaining a dining space are minimized or eliminated. Additionally, staffing requirements may be reduced, as there is no need for front-of-house staff such as servers or hosts.

Extra Income Potential:

With a stronger focus on food quality and delivery, without looking at table turnover, virtual kitchens have more potential to make more revenue.

Adaptability to Experiment:

Virtual kitchens aren't restrained by a monotonous menu. Instead, they can offer customers a variety of menu items which allows them to diversify their business and to cater to a wider audience.

Reduced Food Waste:

Since food is delivered to customers, there is a significant reduction in food waste in the virtual restaurant.

Access to New Customers:

By offering a variety of different dishes for delivery only, you're able to reach a wider audience of customers who are looking forward to the convenience of ordering food to go, without having to wait at a physical restaurant location.

Fast Setup:

Virtual restaurants typically require less time when planning out compared to traditional brick-and-mortar establishments, as there is no need for a dining area or elaborate interior design. This allows restaurant owners to enter the market much faster than their brick and mortar competitors.

Potential for Growth:

Virtual restaurants can easily scale their operations, as they can focus on expanding their delivery radius or partnering with additional third-party delivery platforms to reach a larger customer base.
On the other hand, there are a few challenges that may affect virtual restaurants, including:
Challenges of starting a virtual restaurant:
High Delivery Fees:

Since virtual restaurants are dependent on third-party delivery services for all of their food deliveries, the fees can be overwhelming for many virtual restaurant owners.

The solution to these high fees is a

food online ordering system

with a fixed monthly rate and a built-in

online ordering system

Difficulty in Building Customer Relationships:

Although virtual restaurants still earn customer reviews online, building a stable relationship with each client can be difficult, as there's no direct contact between restaurant staff and their clients.

Establishing and Maintaining Brand Image:

Virtual restaurants exist primarily online, which means creating a brand image can be difficult. Although food packaging can still contain a businesses' logo, that's usually where the business branding ends.

Ensuring Consistent Quality:

Virtual kitchens tend to experiment with their menus, often offering temporary menus that can change over time, which means that food quality might not always be consistent.

Managing Online Reputation:

Marketing a virtual restaurant online can be difficult, especially since there is no physical location, so sharing photos of the storefront or dining area are out of the question.

Limited Access to Data:

Virtual restaurant owners might have difficulty in gathering specific data about their business, primarily when it comes down to data related to operations. Table turnover, staff worktimes, and tip management can be difficult to accurately calculate, if at all.

Employee Exhaustion:

Although virtual kitchens don't require wait staff, they do need kitchen staff and sometimes delivery staff for preparing and delivering meals. With that being said, there's no table turnover in virtual restaurants, which means staff are constantly preparing and delivering meals, which can quickly wear them out.
Virtual Restaurant Models
The two main virtual restaurant models are:
Virtual brands

– This model uses delivery apps to connect with customers and offer food that may not be suitable for a traditional restaurant setting.

Virtual kitchens

– This model is often used by established restaurant brands to expand their delivery range. For example, a popular restaurant may partner with other businesses to prepare some of their menu items and offer delivery to customers who live further away.
A Virtual Restaurant vs. a Ghost Kitchen
| Virtual restaurant | Ghost kitchen (cloud kitchen) |
| --- | --- |
| Hybrid concept | Delivery-only concept |
| Is a part of a traditional, brick-and-mortar restaurant | Doesn't need to be a part of a brick-and-mortar restaurant |
| A virtual restaurant's kitchen operates within the kitchen of a traditional restaurant | Works from shared kitchens or small kitchen spaces |
| Additional revenue stream for an existing restaurant | Doesn't operate out of an existing restaurant. |
How Does a Virtual Restaurant Work?
Virtual restaurants don't have a physical location for people to dine in. Instead, they rely on delivery brands to deliver meals to customers. Orders are placed online via a restaurant website, restaurant mobile app, or other 3rd-party apps. This helps restaurant owners and chefs reach more customers and make more revenue. Customers also enjoy this model because they can get food quickly and can enjoy it wherever they are.
There are two main virtual kitchen concepts:
Commissary or Shared Kitchen

– this is when multiple restaurants use the same kitchen for preparing meals. This helps small food businesses, kitchen staff, and new companies organize food supplies and transportation.

Pop-Up Kitchens or Incubators

– a small kitchen added to a traditional restaurant to help with online orders and deliveries. This is good for testing new food ideas while keeping up with demand.
How to Start a Virtual Restaurant From the Ground up
We prepared this guide on how to start a virtual restaurant to show you the process in detail and to help you get a better picture of how this restaurant model works.
Step 1. Plan Your Concept
When planning your virtual restaurant concept, it's important to make sure food orders can be delivered efficiently. Running a virtual restaurant is about delivery optimization. If your food arrives cold or isn't up to par, clients might not order from you again.
If you have a physical restaurant and are looking to create a virtual brand, decide which food items you will offer for delivery and if you want to create any new dishes just for delivery. With a virtual restaurant, you can offer a slightly different menu that clients can use only for online ordering.
Facts about virtual restaurant concept planning
Virtual restaurant planning involves considering how food quality may be affected during delivery, such as through changes in temperature and humidity.
Planning on creating a virtual restaurant brand may involve developing a separate brand identity or logo distinct from the physical restaurant.
When deciding on creating a virtual restaurant, you should consider factors such as the delivery area, hours of operation, and menu design.
Virtual restaurants often rely on third-party delivery platforms, which may take a commission on orders. Planning should take these fees into account to ensure profitability.
Step 2. Conduct Market Research
Doing research on the market is important for your business to be successful. This means finding out who your customers are and looking at other restaurants similar to yours in the area. This will help you understand the market and what customers are looking for.
When researching your target customers and competition, you should keep these things in mind:
Identify who your potential customers are:

are you looking to cater to younger clients who are looking for less-expensive meals? Perhaps to fans of spicy Mexican or Thai dishes? Or maybe you're focused on creating a fusion kitchen that caters to all?

Understand how a specific group of customers behaves:

it's important to understand that not every client demographic favors virtual restaurants. In most cases, your more elderly customer demographic might favor dining in-house rather than ordering food for delivery, so it's important to plan out how to reach out to them effectively.

Find out what your competitors are doing

: sometimes taking influence from competition can help your business significantly. Follow competition on social media to see what they post about, who their clients are, and what menu items they promote most often.

Look at your competitors' menus and marketing strategies

: although your menu might differ from your competitors', it's still important to keep an eye out on what dishes they have to offer and how they promote them. Doing so might give you some new ideas on how you can stand out online.
Tools for market research:
Step 3. Create a Business Plan
When starting your business, it's important to create a well-thought-out restaurant business plan that includes the following:
An executive summary

A business description

Market analysis

A marketing plan

A plan of operation

Financial projections
While creating a business plan, remember to
Clarify your business objectives (for example, "Improve monthly sales by 15%).

Estimate the total expenses involved in setting up and maintaining your business.
Operating costs

Commercial kitchen rental fees

Insurance

Utilities (electricity, gas, and water bills)

Marketing expenses

Food costs

Labor costs
You can use the
restaurant startup calculator
available on the official SBA website.
Step 4. Choose Your Food Niche
When choosing the type of cuisine to serve in your virtual restaurant, it's important to consider the type that will be most popular with your target customers. Make sure to choose a cuisine that is popular in your area and that you are passionate about creating.
Step 5. Find a Location for Your Kitchen
When searching for your kitchen space for your virtual restaurant, it's crucial to find one that meets your business needs in terms of size, cost, equipment, and accessibility. Additionally, make sure that it's located near your customers in order to cut down on high delivery fees.
Option 1: Shared commercial kitchens
Shared kitchens can be a cost-effective way to get started. Instead of paying rent for an entire brick and mortar location, you simply pay for space within an already existing kitchen area.
You can find a shared commercial kitchen space for your business here:
Option 2: Rent a commercial space
While renting commercial space may be a good option for some businesses, it can be more expensive than using a shared kitchen. This licensed, fully-equipped facility is designed for the preparation, cooking, and storage of food by foodservice businesses or catering companies.
These kitchens are typically larger and more specialized than residential kitchens, and they adhere to strict health and safety regulations, which means these spaces also tend to be more expensive to work out of.
You can find spaces to rent for your business here:
Option 3: Establish your own facility
Establishing your own facility can be the ideal choice because you have greater flexibility to customize the space to your business needs. However, it is also the most expensive option. By operating out of your own facility, you're responsible for having to pay for all of the utilities, equipment, and rent (if you're renting the space),
Step 6. Comply with Restaurant Regulations and Obtain Necessary Licenses.
Establishing a legal entity for your business and obtaining the necessary operating licenses and permits before starting operations is essential. In order to avoid legal problems and fines.
Permits necessary for starting a virtual restaurant
Permits and licenses required for starting a virtual restaurant may vary depending on the location and specific regulations in your area. However, there are several common permits and licenses that you will likely need to obtain:
Employer Identification Number (EIN),

Certificate of Occupancy,

Sign Permit, Resale Permit,

Building Health Permit,

Employee Health Permit,

Seller's Permit

Servsafe food handler certification
Consult with local government agencies, such as the health department, zoning department, and tax office, to determine what permits and licenses you will need to obtain. Additionally, consider consulting with a business attorney or advisor to ensure that you are meeting all legal requirements for your virtual restaurant.
Licenses you need to start a virtual restaurant
Before you open your virtual restaurant, you must obtain various licenses and permits, but the most important ones are:
A Business License

A Food Service License
A food service license is specifically related to food safety and sanitation, while a business license is a more general permit required for operating a business within a particular jurisdiction. Both licenses are essential for legally operating a restaurant and ensuring compliance with local regulations.
How can I obtain the necessary permits and licenses?
To obtain certain licenses and permits, visit your local administration's website or your local government office in person.
Where to get licenses online:
Step 7. Find Potential Suppliers and Partners
To avoid having to constantly shop for ingredients yourself, partner with trusted suppliers who can provide you with what you need regularly. There are three main options for obtaining ingredients to prepare delicious food:
Grocery store –

Local supermarkets and grocery stores offer a variety of ingredients for your restaurant, however their prices may be rather high.

Local supplier

– Working with local suppliers allows restaurants to build stronger relationships with their vendors, enabling better communication, customized solutions, better prices, and a deeper understanding of each other's needs.

Warehouse

– Warehouses often offer lower prices due to economies of scale and bulk purchasing. This can result in cost savings for restaurants, which can lead to higher profit margins or more competitive pricing for customers.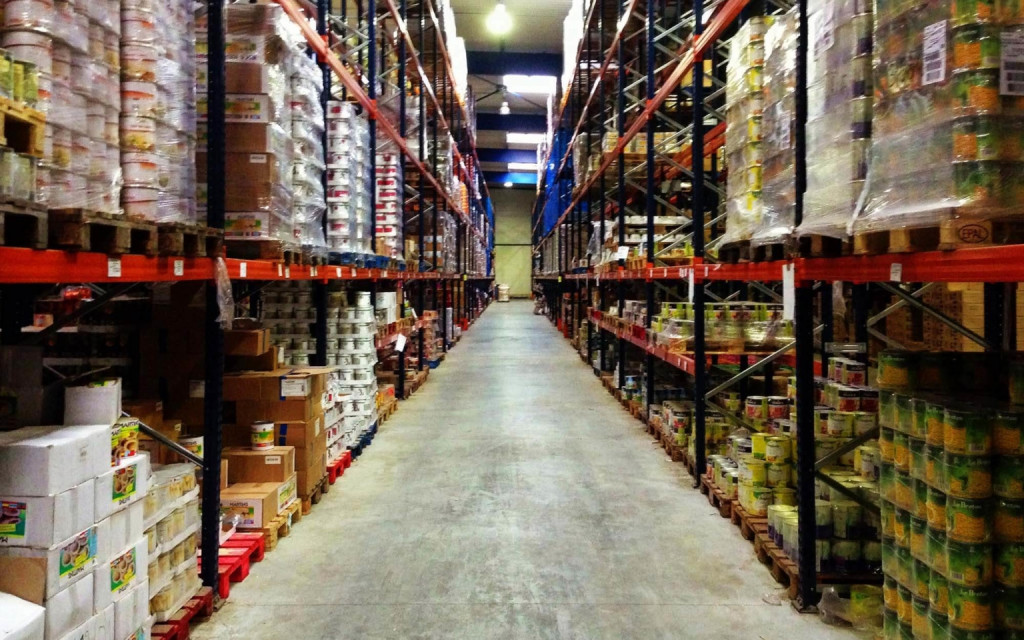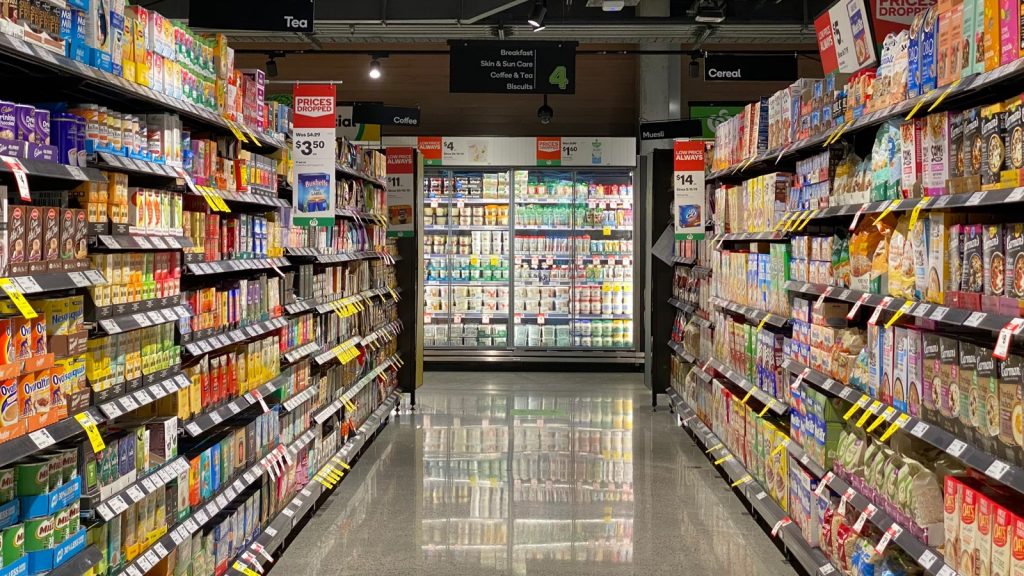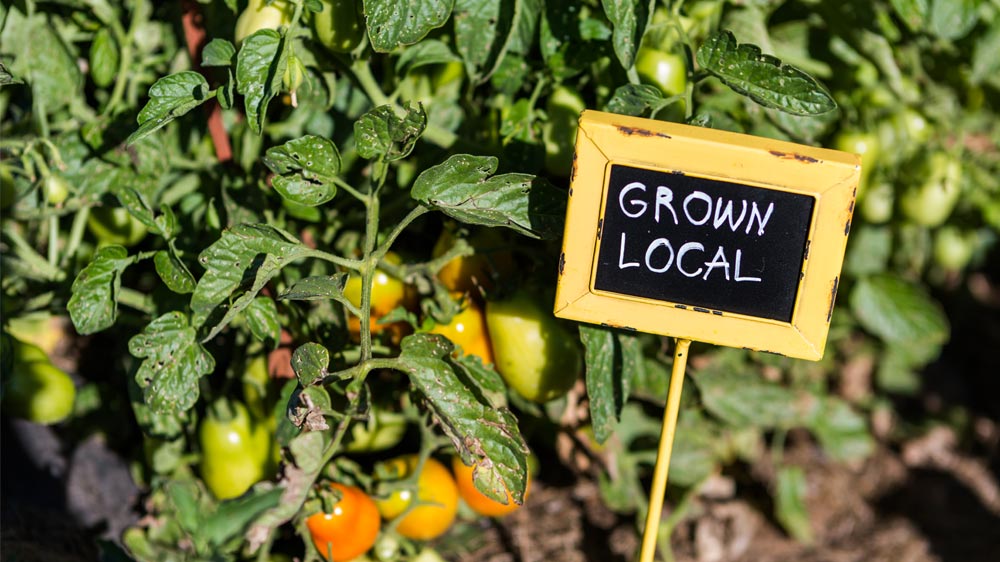 Step 8. Create Your Brand
Your brand is what sets your restaurant apart from others, as it presents your values and shows clients what you're all about. When creating your brand, consider the following:
Choose a distinctive business name, logo, and brand image representing your restaurant.

Develop a brand strategy highlighting your unique selling points, mission statement, and values.

Create and maintain a consistent brand image across all marketing materials to build brand awareness and recognition among your customers.

Consider partnering with a professional branding agency or consultant to assist you in creating your brand. They can offer their knowledge, creativity, and a new point of view for your business.
Step 9. Create Your Menu
Once you've created your brand image, the next step is to focus on your menu. It's crucial for your menu to attract customers and include menu items with clear descriptions and photos. Consider using ready-to-use restaurant website templates or restaurant menu templates for that purpose. You can also check our guide on how to sell food online.
Also, consider using menu engineering best practices to build a menu that increases sales and drives profits.
Step 10. Build Your Restaurant Website
An essential part of every virtual restaurant is the strong online presence of their restaurant website. To help you boost yours, we've created a step-by-step guide on creating a restaurant website.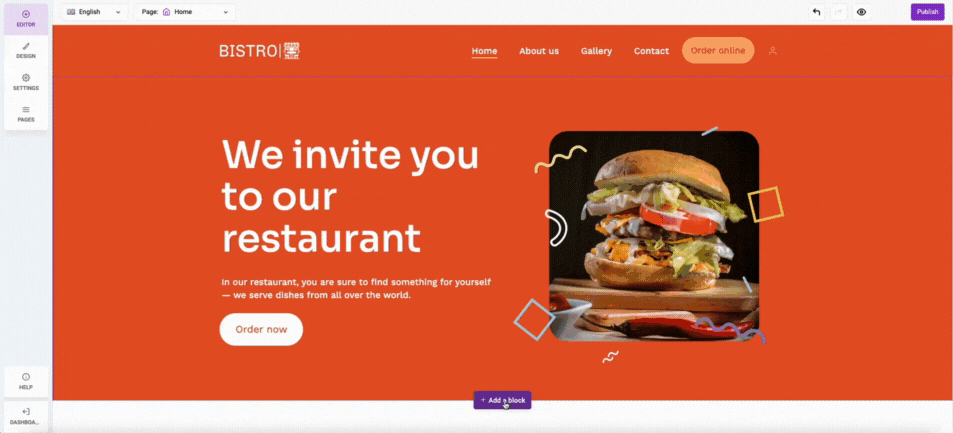 Step 11. Set up an Online Ordering System
Once you've built a website for your virtual restaurant, you're ready to start setting up an online ordering system. We created a 10-step guide on how to set up an online ordering system which will help you use an online ordering system from your restaurant website.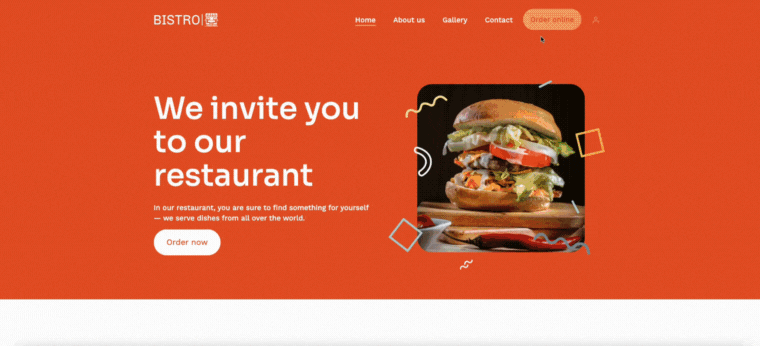 Alternatively, you can use third-party delivery providers, but you need to be aware of the commission fees, which take up to 30% of your restaurant sales.
Step 12. Recruit and Train Employees
Before launching your virtual restaurant, you must recruit and train employees. Since there is no front-of-house staff, you will need to focus on kitchen and delivery staff, if you plan on having your own food delivery drivers.
Step 13. Promote Your Virtual Restaurant
Once you launch your virtual restaurant, make sure to promote it. Consider getting your virtual restaurant seen online by:
1. Promoting it on social media platforms: Facebook, Instagram, and Twitter are effective tools for connecting with customers and promoting your business.
2. Offline marketing: Reach your customers with the help of:
Flyers

Brochures

Business cards
3. Paid advertising: can be an expedient and effective method to connect with customers and advertise your business. Some of the more effective paid advertising methods are:
Social media advertising

Search engine advertising

Display advertising

Local publications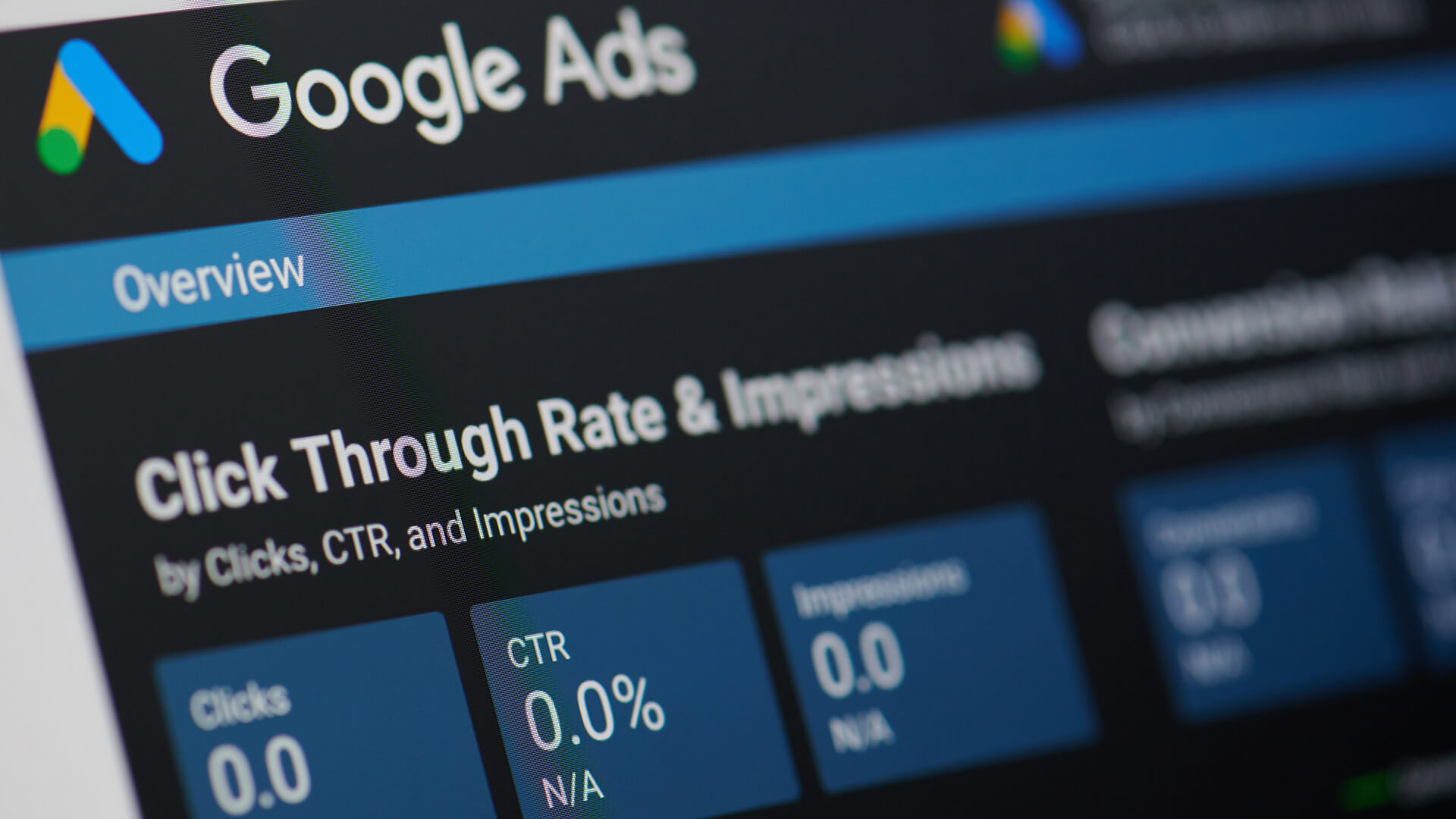 What's Next for Virtual Restaurants?
Experts in the food industry predict that virtual restaurants will continue to grow in popularity. While it's impossible to predict the future with certainty, we can anticipate several trends and developments in the virtual restaurant space:
Potential trends for virtual restaurants in the near future
Increased focus on sustainability:

As consumers become more conscious of the impact their choices have on the environment, virtual restaurants are likely to embrace sustainability in their operations. This could include sourcing ingredients locally, using eco-friendly packaging, and implementing energy-efficient kitchen equipment. (Source: Forbes)

More personalized menus:

Virtual restaurants have the ability to collect and analyze customer data to create more tailored menus. This could include customizing dishes to specific dietary needs or preferences or recommending menu items based on past orders. (Source: QSR Magazine)

Integration with virtual assistants:

Virtual restaurants may soon integrate with virtual assistants like Alexa or Google Home, allowing customers to order food through voice commands easily. (Source: Restaurant Business)

Greater use of automation:

With technological advances, virtual restaurants may increasingly rely on automation to streamline operations and reduce costs. This could include using robots to prepare food or incorporating artificial intelligence to optimize delivery routes. (Source: QSR Magazine)

Increased demand for contactless delivery:

The COVID-19 pandemic has accelerated the trend toward contactless delivery, and this is likely to continue in the future. Virtual restaurants may need to invest in technology to ensure safe and efficient delivery without physical contact. (Source: Restaurant Business)
Key Takeaways
Virtual restaurants require minimal initial investment, are easy to adapt to the changing business environment, and provide great potential for expansion.

The main difference between virtual restaurants and ghost kitchens is that virtual restaurants operate from the kitchen of a physical restaurant location, whilst ghost kitchens are restaurants that only offer delivery and work from shared kitchens or small kitchen spaces.

Before starting up a virtual restaurant, it is important to create a restaurant concept, work on your business plan and choose a food niche.

Finding the right kitchen location is essential when starting a virtual restaurant.

When starting a virtual restaurant, you need to comply with restaurant regulations and obtain all of the necessary licenses.

Creating a restaurant website and setting up an online ordering system are key elements that affect the success of a virtual restaurant.
Frequently Asked Questions (FAQ)