Restaurant social media strategies utilize the ever-rising tide of users gathered in these networks. It is estimated that there are currently 3.8 billion active social media users in the world (source).
Social media are increasingly being used as an online marketing tool, as big and small entrepreneurs alike see the advertising potential of the new electronic media. This also applies to the restaurant industry. Do you want to make the best restaurant online marketing?
A strong trend towards promoting restaurants, bars and cafés on social media can be observed. This is mainly driven by the popularity of social media among various audience segments, but also by the opportunities they offer.
Social networks depend largely on pictures and photos for their impact and are undoubtedly the best way to advertise appealing food and welcoming premises.
Check out our list of five social networks that you can use in your restaurant online marketing campaigns.
Facebook – biggest restaurant social media potential
The top position undoubtedly belongs to the largest social networking site in the world. Facebook has rapidly conquered the virtual space, pretty much defining what a social networking site should look like.
Facebook has evolved from being a space for exchanging messages and photos into a vast portal equipped with marketing tools, and in the process, has proved that social media can effectively help build strong brands.
What functionalities does Facebook offer?
Running advertising campaigns and a business account.
Statistical analysis tools – allowing you to track the results of advertising campaigns.
Creation and management of advertisements precisely tailored to a chosen target group (defined by age, location, gender, interests, etc.).
Keeping personal contact with customer base thanks to engaging Facebook posts.
By using the UpMenu system you can also start selling online food on Facebook. In this way, you will increase the amount of food delivery in your restaurant. Read more on this topic in the article Facebook food ordering system.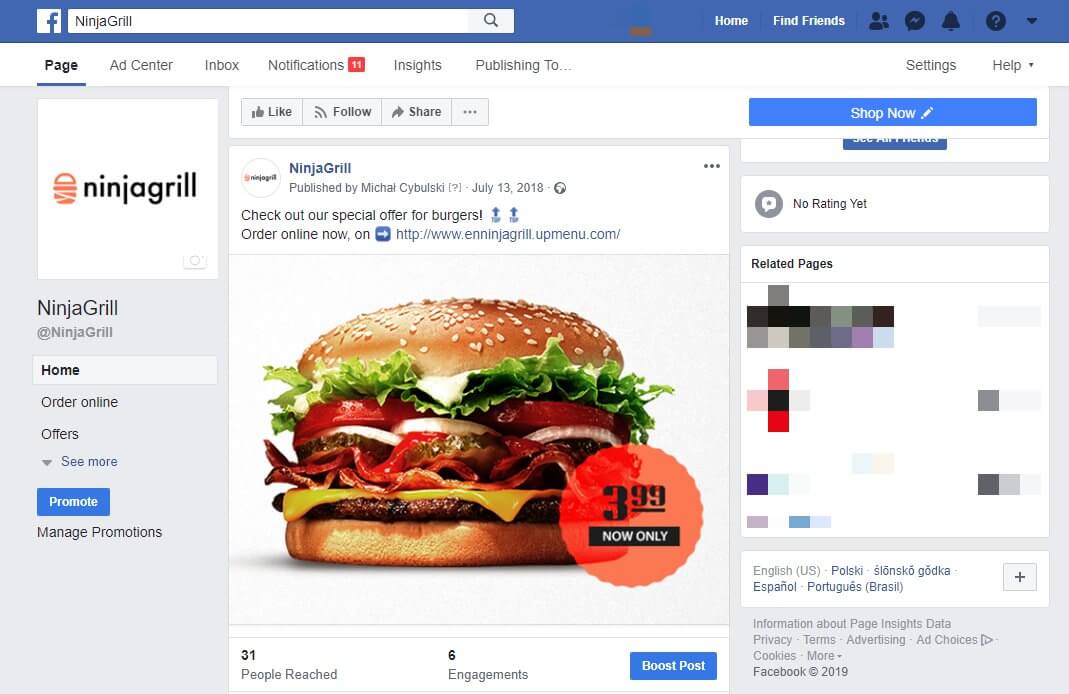 YouTube – video guides
YouTube was founded in 2005, originally as a place for sharing films, music videos, and private videos. With time, the site grew so popular that the management decided to launch a system of paid advertising. Soon, private users began to use this system, earning money on videos they recorded on various subjects. Today, we can talk about a new job – a YouTuber.
How does YouTube help increase the effectiveness of restaurant online marketing? YouTube plays a part in the process of building the brand and the expert image. You can use the medium of short videos to show your guests interesting food ideas.
Share a simple recipe for tasty homemade ketchup, or show how to make a delicious dinner with just three ingredients. Remember that Youtube videos are susceptible to SEO practices.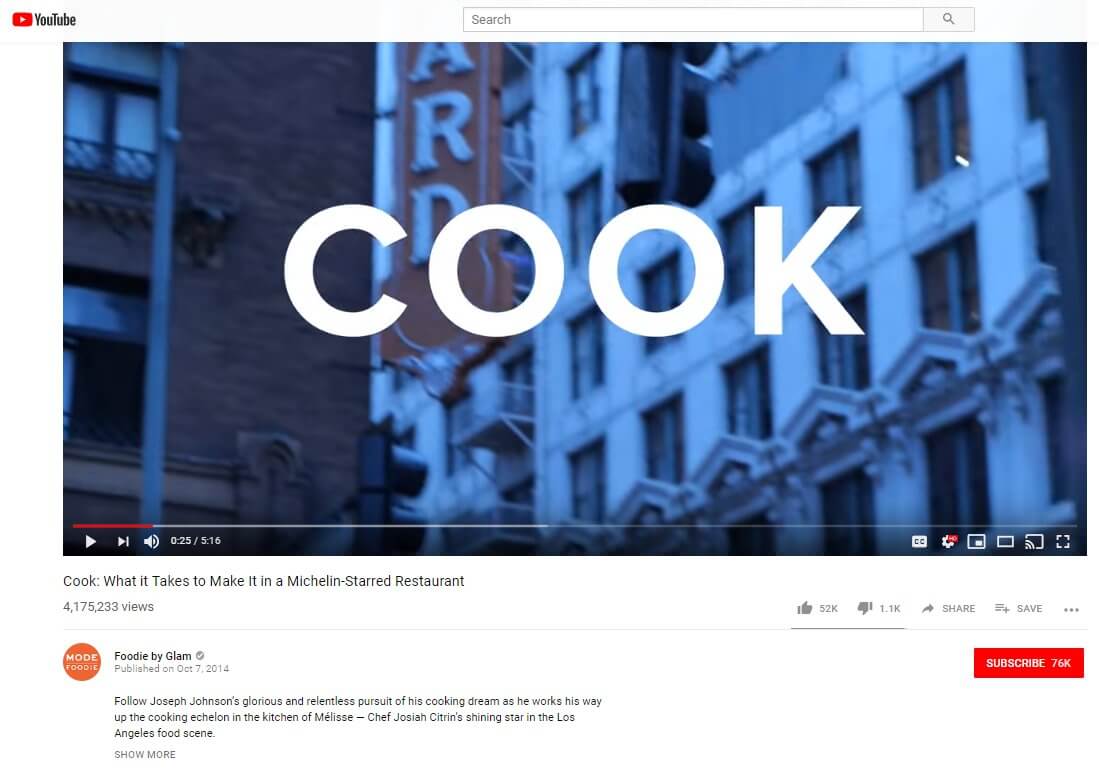 Twitter – share information about industry events
Twitter is similar to Facebook but, unlike the American giant, it is focused on sharing brief, information-focused messages. It allows you to share short, 280-character-long posts online. You can also add interesting graphics or photos to your "tweets."
How to make use of these functions? Tweet about events in your restaurant. Let your customers know about new promotions or menu items. Use hashtags to identify photos.
Hashtags are very useful in restaurant online marketing. Users can tag restaurants online and create a link. Anyone who clicks on the hashtag will be automatically redirected to your restaurant's Twitter account.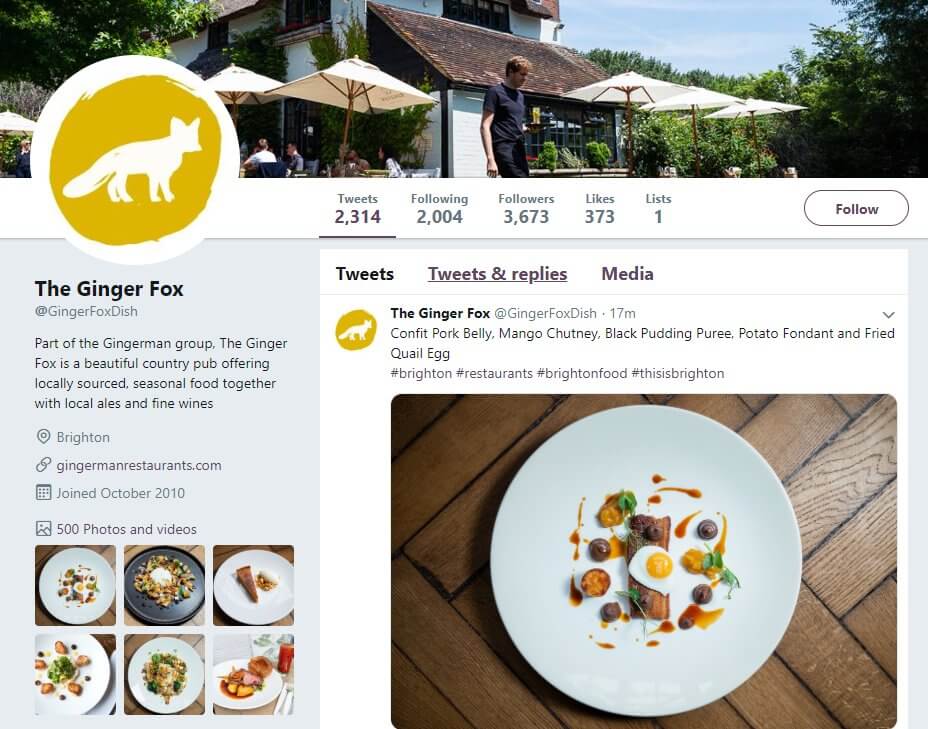 Instagram – restaurant social media platform for food photo promotion
Instagram is particularly popular among the younger segments of Internet users – those aged between 15 and 24 years. It seems that Instagram's special appeal for young people consists in its visual character, great for restaurant online marketing.
Unlike Twitter and Facebook, Instagram is all about sharing photos or short videos. It offers various filters and tools that help you make the photo or video even more attractive. It is thus the perfect medium to promote restaurants using pictures of appetizing food.
Recently, Instagram has been enhanced with a system of paid ads. Why is it profitable to invest in Instagram ads? Because you will reach a selected group of recipients who spend several hours every day scrolling the screens of their smartphones. It's perfect social media for a restaurant.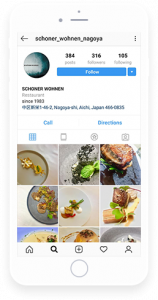 Pinterest – restaurant social media visual communication
Pinterest is another social networking site whose success is based overwhelmingly on visual communication. Its main function is to collect photos, images and graphics.
This is where the huge potential of Pinterest lies in, for the restaurant industry, whose marketing is often based on visual messages. Use Pinterest to share photos of your best dishes, linked, for example, to recipes or articles about the ingredients.
Thanks to the "pin" system, users will be able to save their favorite photos on their own Pinterest boards and share them with others. Think about the boost such sharing will give to your restaurant online marketing.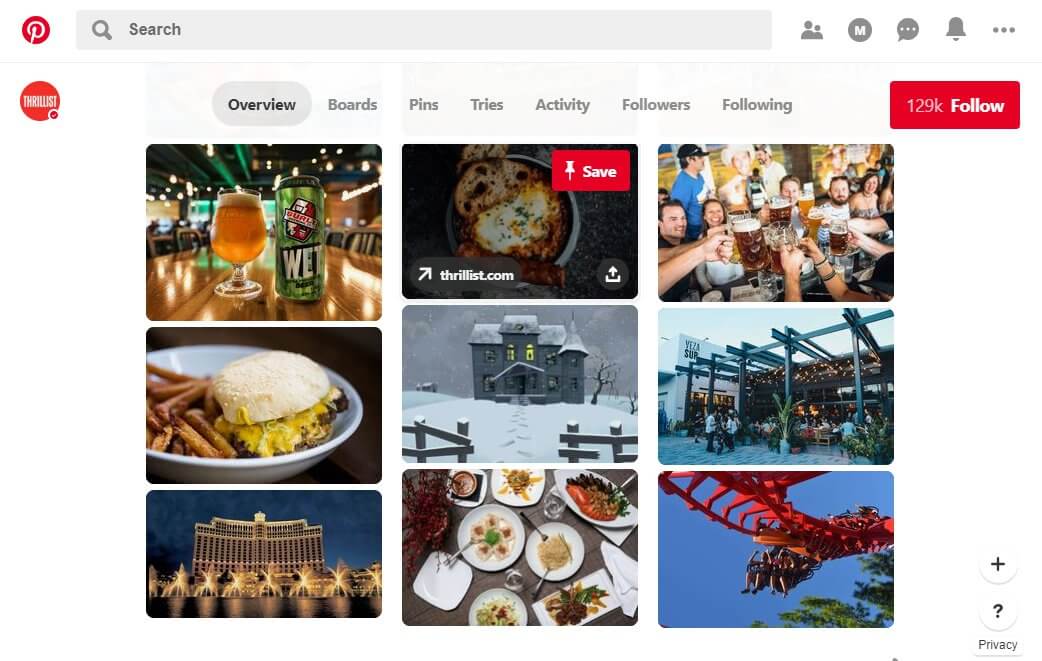 Summary
Social networks have rapidly established a presence online, transforming themselves from a tech novelty into a permanent element of the virtual space. They offer another means of reaching a selected target group of customers.
If your budget is big enough, try using paid Facebook and Instagram ads. But social media are also great as a free tool for restaurant online marketing. Use them to promote your restaurant.
Learn more
Restaurant marketing ideas and trends for 2020
The best Facebook page ideas for restaurants