Are you a food business struggling to stand out in a crowded marketplace? Or want to effectively navigate the ever-changing algorithms and trends? Well, we're here to guide you through the maze of restaurant marketing strategies and equip you with actionable strategies to overcome these obstacles.
Online food ordering accounts for 40% of total restaurant sales. Hence, marketing your food business online is a critical factor to attract and engage with your target audience. In this article, we have curated 12 powerful strategies to help you harness the potential of digital marketing.
From leveraging the reach of social media platforms and optimizing your website for search engines to engaging with online food communities and implementing influencer marketing, we will provide you with a comprehensive roadmap for success. Along the way, we will share real-life examples and practical insights to inspire and guide you.
By the end of this read, you will learn and be confident to tackle the challenges head-on and transform your food business into a thriving online presence. So, let's unlock the full potential of food business marketing in 2023.
Let's find out.
12 Food Business Marketing Strategies To Boost Sales In 2023
We understand the frustration of fierce competition and the pressure to maintain an authentic brand image amidst the noise of social media. To stand out in the market, you constantly need to balance creativity and strategic planning. Head towards our 12 food business marketing strategies to boost your sales and revenue in 2023.
1. Embrace Social Media Marketing Platforms
Social media platforms help you connect with your target audience and understand their pain points better. Create engaging content that resonates with your followers and showcases your unique offers. For example, a bakery can post visually appealing images of freshly baked goods or behind-the-scenes videos of the baking process to fascinate its prospects.
Similarly, actively engaging with your followers and customers on social media platforms positions your brand as socially active and up-to-date. Try to cater to your customer's inquiries, appreciation, and concerns in the comment section of your posts and direct messages. This builds customer trust and satisfaction.
One real-life example of successful restaurant social media marketing is the fast-food chain Wendy's. They gained significant attention and engagement on Twitter by using humorous responses to customer inquiries. This built a strong brand personality and established a loyal following.
2. Optimize Your Website For Search Engines
To get your website to appear in the top search engine results, implement effective search engine optimization (SEO) techniques. Conduct keyword research specific to your food industry niche and incorporate those keywords naturally into your website's content.
For example, if you own a vegan restaurant, incorporate keywords like "vegan restaurant," "plant-based dining," or "vegan cuisine" throughout your website. It'll help search engine crawlers identify your business and show it in the relevant searches.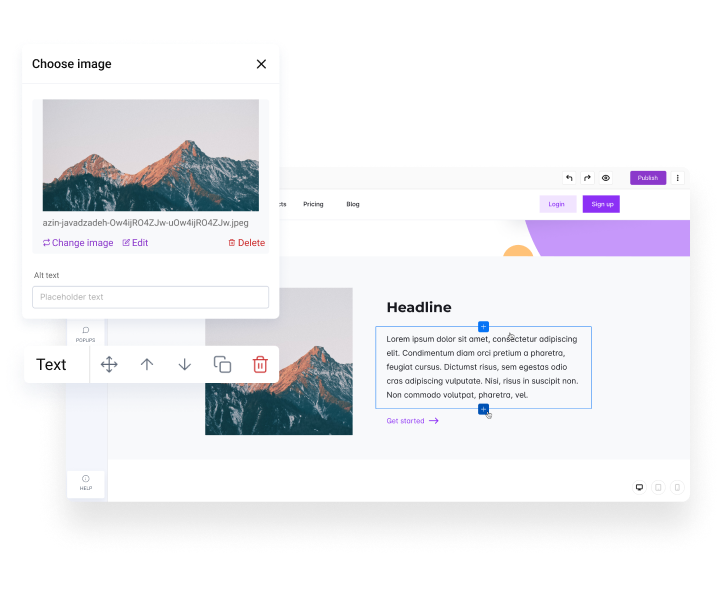 Restaurant Website Builder
Your own branded restaurant
website in minutes
Get a beautifully designed website that converts online visitors into customers and keep them coming back.
You can optimize your website for restaurant SEO by leveraging the following strategies:
Create a clear and intuitive website structure for easy navigation.
Build high-quality backlinks from reputable websites and directories.
Implement schema markup to provide structured data to search engines.
Conduct keyword research to identify relevant and high-volume keywords.
Optimize meta tags, headings, and URLs with targeted keywords.
Ensure your website is mobile-responsive for a seamless user experience.
Optimize images by compressing file sizes and adding descriptive alt tags.
Create informative and engaging content that incorporates relevant keywords.
Optimize page load speed for improved user experience and search engine rankings.
One real-life example of effective website optimization is that of Domino's, the popular pizza delivery chain. They have an attractive and intuitive website structure, ensuring a smooth and user-friendly experience across all devices.
By incorporating clear calls-to-action, easy navigation, and a visually appealing design, Domino's has successfully captured a significant share of the online pizza delivery market.
3. Utilize Email Marketing Campaigns
Building an email list of interested customers establishes direct communication and nurtures relationships. Email newsletters contribute to customer trust and set you as an authority in your industry if it provides value to the customers. Craft personalized and engaging email campaigns that offer valuable content, exclusive deals, and promotions.
For example, a food subscription service can send weekly recipe ideas or curated product recommendations to its subscribers. Regularly engage with your subscribers to keep your brand top of mind. You can also encourage them to make repeat purchases or visit your physical location.
Another great tactic to keep your customers engaged is sending them special discount offers accompanied by wishes and greetings depending on the relevant occasion, event, or holiday.
Furthermore, leveraging customer data pipelines and MySQL Change Data Capture tactics helps online food businesses tailor emails to individual customers' preferences. When customers are shown deals, discounts, and offers relevant to their interests, demographics, and behavior patterns, they're more likely to take action.
Let's take a look at Starbucks' restaurant email marketing strategy. They send personalized offers, birthday rewards, and updates about their new products to the subscribers. This keeps customers engaged and encourages repeat visits.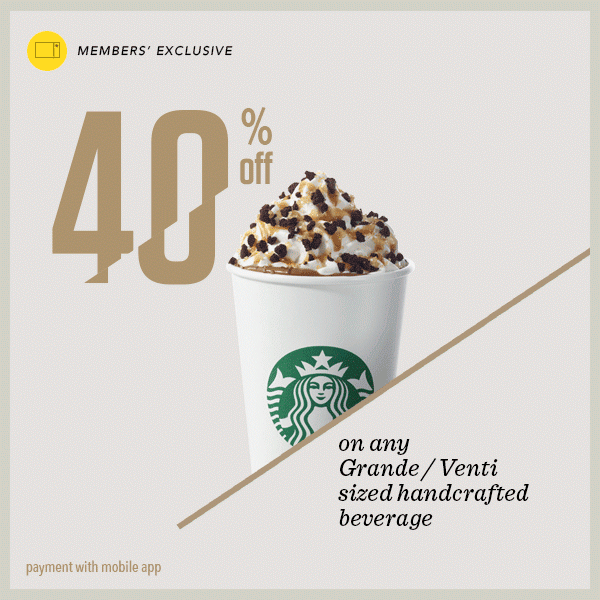 4. Have A Unique Selling Point
A well-defined USP showcases what makes your food company special, whether it's a signature dish, a unique flavor combination, sustainable sourcing, or a focus on dietary restrictions.
Highlighting your USP in your marketing efforts will create a compelling reason for customers to choose your business over others. It creates a sense of uniqueness and helps build a loyal customer base that aligns with your brand values and offerings.
Consider the example of Going having a precise, clear, and to-the-point USP that differentiates them from other flight booking businesses. Their USP is "cheap flights" as they keep an eye on price drops on flights from all over the world and notify their subscribers instantly so their subscribers can save up money on airfare.
To understand the concept better let's consider the example of a food truck that specializes in gourmet grilled cheese sandwiches. Their unique selling point could be their use of artisanal, locally sourced ingredients and their creative flavor combinations that go beyond the traditional grilled cheese.
Emphasizing their commitment to high-quality ingredients and innovative recipes differentiates them from other generic food trucks. This ultimately attracts customers who are looking for a unique and elevated grilled cheese experience.
5. Utilize The Power Of Product Packaging
Product packaging serves as the first point of contact with your customers. It has the very power to create a lasting impression. Attractive design, enticing typography, and quality packaging material create a strong brand identity that attracts customers online and offline.
Effective packaging not only protects your food products but also communicates your brand proposition, values, and story. It captures attention, entices customers, and ultimately influences purchasing decisions.
When thoughtfully designed, product packaging can provide the following benefits:
Proper packaging protects your food products, ensuring their freshness, quality, and integrity.
Packaging that is easy to open, store, and use enhances the overall customer experience.
Intriguing packaging design piques customers' curiosity and encourages them to explore your food offerings.
Eye-catching packaging design captures the attention of potential customers in a crowded marketplace.
Packaging serves as a visual representation of your brand, conveying its values, personality, and story.
Thoughtfully designed sustainable packaging showcases your commitment to environmental responsibility.
Well-designed packaging can create a sense of premium quality and elevate the perceived value of your food products.
Unique packaging sets your brand apart from competitors and helps customers remember and recognize your products.
6. Leverage Online Food Delivery Platforms
Partnering with popular online food delivery services can significantly boost your reach and sales. Optimize your presence on these platforms by showcasing appealing food images, offering exclusive discounts, and providing seamless ordering experiences.
Incorporate gamification to keep customers engaged. For example, offering limited-time discount codes and loyalty points exclusive to online orders can incentivize customers to choose your food and beverage company over competitors.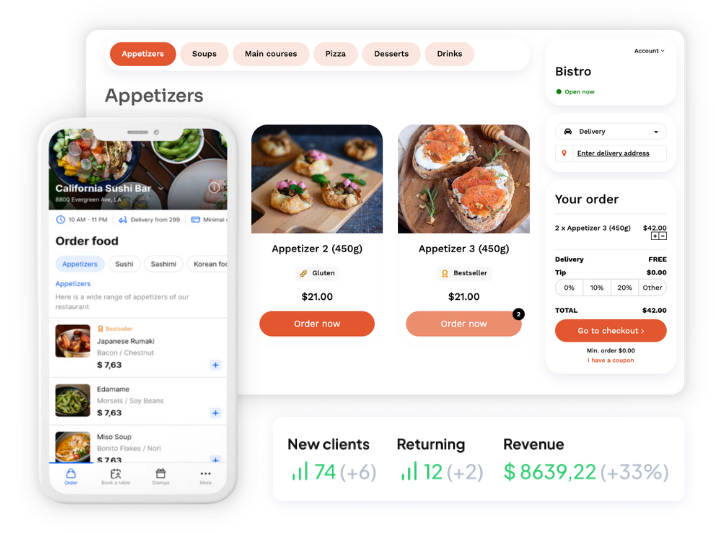 Your own branded online
ordering in 5 minutes
Launch commission-free online ordering on your own website in 5 minutes and grow your revenue, build loyalty and protect margin from third-party aggregators.
You can also leverage fun word games like trivia and quizzes to gather customer data to help customers have a personalized user experience. Here's a list of popular food delivery platforms where you might want to get registered to boost sales and revenue:
Caviar
GrubHub
Seamless
Uber Eats
DoorDash
ChowNow
Postmates
Toast TakeOut
Let's consider a real-life example of the partnership between Uber Eats and local restaurants. Uber Eats allows restaurants to expand their customer base and reach a wider audience. By offering delivery services through Uber Eats, restaurants can tap into the platform's user base and increase their online visibility.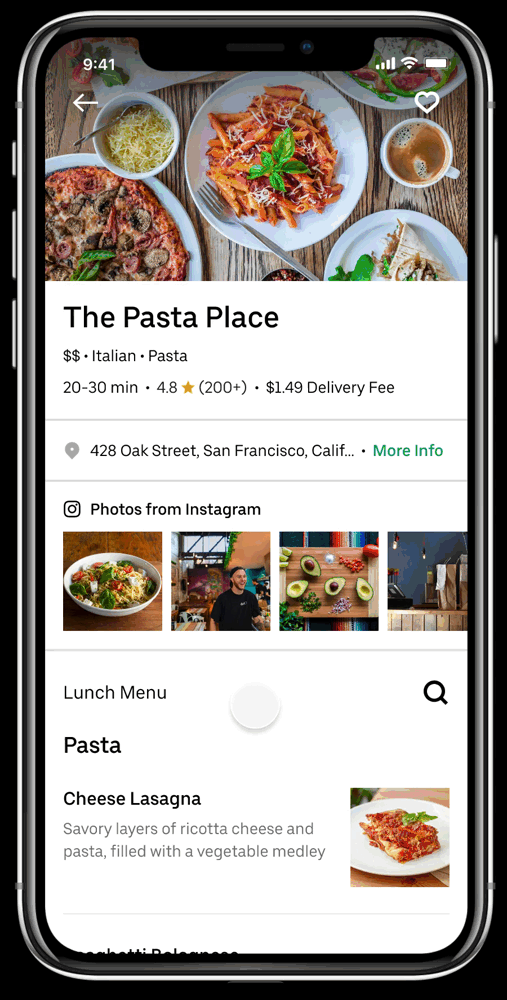 7. Engage With Online Food Communities
Joining food-related forums and online communities allows you to interact directly with potential customers and industry professionals. Participate in discussions, offer valuable insights, and establish yourself as an authority in your niche.
For example, a food business specializing in healthy meal prep can share tips and advice on meal planning in a fitness-focused online community. Building relationships within these communities result in valuable collaborations and customer referrals. By actively engaging and providing value, you position yourself as a go-to resource in the industry.
A prominent example of successful engagement in online food communities is the community-driven platform Chowhound. Chowhound is a forum where food enthusiasts discuss various topics related to food and share recommendations.
You can actively participate in Chowhound to gain exposure, build relationships with potential buyers, and receive valuable feedback.
8. Collaborate With Food Influencers
Partnering with popular food influencers allows you to tap into their large following and expand your brand's reach. Collaborate on sponsored content, giveaways, or contests to boost brand awareness. For instance, a juice bar can partner with a health and wellness influencer to promote a juice cleanse program and offer a discount code exclusive to the influencer's followers.
Leveraging their influence allows you to gain social proof. Social media influencers can showcase your products creatively and engagingly which can attract new customers and generate buzz around your brand.
For example, the food delivery service Postmates collaborated with influencer and YouTube star David Dobrik to create a series of entertaining videos featuring food challenges and surprise deliveries, which helped increase their brand awareness and attract a younger demographic.
9. Get Found with Local SEO Strategies
Local SEO is vital for food businesses targeting specific geographical areas. Claim and optimize your Google My Business listing. Keep your business information up-to-date and accurate including contact details, address, Google Maps location, restaurant images, food menu, etc. This approach makes it easy for potential customers to approach you seamlessly.
For example, if you're a local farm-to-table restaurant, you can update your Google My Business profile with high-quality images of your farm and fresh produce. Optimize your website with location-specific keywords to improve visibility in local search results.
Focus on targeting local keywords, such as "farm-to-table restaurant in [city name]" or "organic food delivery [location]," to attract customers in your area actively seeking local food options.
A real-life example of effective local SEO is the local restaurant search on Yelp. When users search for restaurants in a specific area, Yelp provides localized search results with reviews, ratings, and information about the restaurants. In the screenshot below, Yelp shows all the restaurants in the search results for the search "restaurants in New York".
Restaurants that optimize their Yelp profiles with accurate business information and positive reviews have a higher chance of appearing in these local search results, attracting potential customers in their area.
10. Launch A Loyalty Program
Implementing a customer loyalty program helps build brand loyalty and encourages repeat business. Offer exclusive discounts, freebies, and personalized offers to reward and incentivize your loyal customers. Consider Pizza Hut case as an effective example of providing incentives that promote customer trust and loyalty.
They offer ongoing discounts on special occasions, seasons, and events for an effective restaurant marketing strategy. Moreover, they also provide incentives on a customer's first and repeated purchases as a part of their loyalty program.
Take another example of a coffee shop that creates an effective loyalty program. Customers can earn points for each purchase that is added to their account. Once they reach a certain threshold, they receive a free coffee or a discounted specialty drink.
Utilize technology to track and manage the loyalty program effectively for a seamless customer experience. By rewarding customers for their loyalty, you create a positive association with your brand and encourage them to choose your food business over competitors.
You can increase your customer retention rate by up to 25% just by incorporating loyalty programs into your restaurant website or app. Tools like UpMenu are effective to integrate loyalty programs into your online selling platforms. They are effective in building individual loyalty program campaigns with completely customizable promotional rewards to keep customers engaged.
Consider the example of this solar power kits website featuring "June Special Sale" with a timer countdown set until a specified date and time. This approach is effective for creating a sense of urgency among your potential customers to generate more sales and conversions in a short period.
11. Utilize User-Generated Content
Encourage your customers to share their experiences and food photos on social media. Run contests or campaigns that incentivize users to generate content related to your brand. Showcase customer testimonials and online reviews on your website and social media to build trust and credibility.
User-generated content serves as social proof and allows potential customers to see real-life examples of people enjoying your product and services. Consider this Fastmetrics Business Fiber website as an example that incorporates positive customer reviews on its homepage as social proof that allows potential customers to see real-life examples of customers using their product/service.
Let's say you're a burger restaurant and you decide to create a hashtag campaign where customers share pictures of their favorite burger creations and tag the restaurant's social media accounts. A successful example of user-generated content is the Starbucks' White Cup Contest. It encouraged customers to decorate their white cups and share their designs on social media using the hashtag #WhiteCupContest.
The contest received thousands of entries, showcasing customers' creativity and passion for the brand. Starbucks selected a winning design, which was then produced as a limited-edition cup. This campaign not only engaged customers but also generated buzz and created a sense of community among Starbucks' loyal fan base.
12. Sponsor Food-Related Events & Festivals
Partnering with local or virtual food events and festivals provides valuable exposure for your brand. Sponsor booths, demonstrations, or workshops at these events to showcase your products and engage directly with potential customers. Media coverage at these events indirectly helps to market your brand to a broad target market.
Participating in virtual food events especially contributes towards more leads and conversions while saving the costs of hosting a physical food event. You get to interact and engage with your prospects, distributors, and retailers to strengthen your network.
For example, if you're a local ice cream shop, you can sponsor a booth at a summer food festival and offer samples of your unique flavors. Leverage event promotions and collaborations to expand your reach and attract attendees actively interested in food and culinary experiences.
One example of successful event sponsorship is the food brand Chobani and the South by Southwest (SXSW) festival partnership. Chobani sponsored a pop-up yogurt bar at the festival, offering attendees a unique and interactive experience. This sponsorship allowed Chobani to showcase its products to a large audience and aligned with SXSW's focus on innovation and creativity.
Key Takeaways
Embrace digital strategies: In food business marketing, leveraging digital strategy provides numerous benefits and opportunities for growth.
Expand reach and engage with the target audience: Effective online marketing helps to broaden your customer base, interact with your target audience, and drive business growth.
Overcome challenges: Recognize the challenges such as competition, algorithm changes, and consistent branding, but with the right strategies, you can overcome these obstacles and succeed.
Utilize user-generated content: Harness the power of user-generated content to enhance your brand reputation and engage customers.
Implement local SEO strategies: Incorporate local search engine optimization tactics to attract relevant traffic and stand out in the market.
Attract more leads and foster loyalty: By applying these tactics, you can attract new leads, nurture customer loyalty, and propel your food business to new heights.
Consider UpMenu for online ordering: UpMenu offers a comprehensive online ordering solution that seamlessly integrates with your website, enhancing sales and customer satisfaction.
Frequently Asked Questions (FAQ)